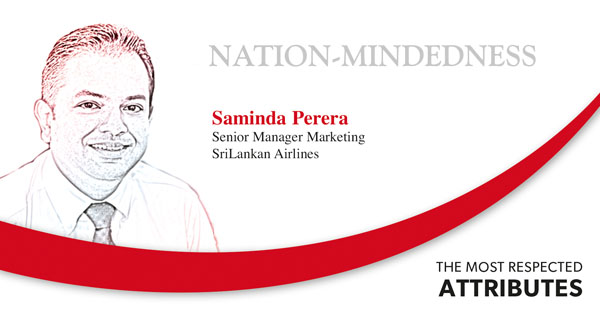 Q: What does it mean to be nation-minded, in your view?
As the national carrier of Sri Lanka, nation-mindedness is an attribute that comes naturally to us.
Since our inception, we have upheld in our service what it means to be authentically and inherently Sri Lankan.
It goes beyond the cultural representation of artistic motifs, textures and flavours, and the gesture of 'Ayubowan' as a greeting. Throughout our global network, we position ourselves as the only airline that takes you directly to the paradise isle of Sri Lanka. We take pride in taking Sri Lanka to the world and bringing the world home.
Q: How does this attribute translate into the day-to-day operations of an organisation?
From our award-winning service on board that exemplifies all fascinating attributes of island life to globally acclaimed marketing communication endeavours reaching out to the discerning contemporary traveller across the world, we narrate the story that we know best – which is of Sri Lanka, our island home.
Q: Can organisations balance the twin interests of being nation-minded and going global?
In the case of SriLankan Airlines, one complements the other. Our nation-mindedness makes us unique among global competitors as we have a story to tell the world.
We may never be able to stand on a par with the larger competitors in terms of access to resources yet but our on board experience, warmth and hospitality, as well as memorable service, all stem from the deep-rooted traditions and values that we've preserved as a nation and handed down through the generations.
Our service resonates with the story of legendary Sri Lankan hospitality that has held explorers in awe. It has worked then and continues to work today.