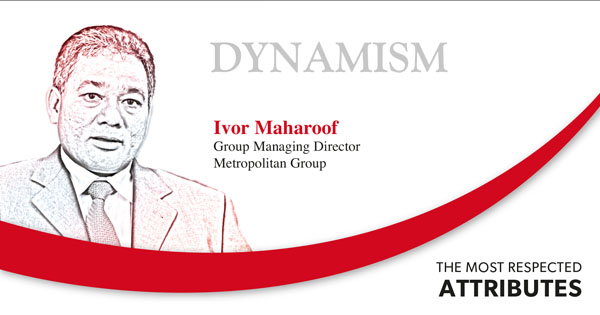 Q: Would you agree that dynamism is an important concern vis-à-vis attracting talent?
While dynamism plays a role in HR strategies, it is often an overlooked quality or feature in many respects.
In terms of business strategy, dynamism is essential to being able to adapt to change, reduce expenses, push for sales and ensure progress especially in challenging times such as what we are currently facing.
Another important aspect of dynamism is its ability to attract talent and this is important for organisations especially in the wake of the ever-changing business landscape.
While HR is a key component of any successful business, it's also vital for organisations to undertake a critical examination of the changing dynamics in the field of talent management to ensure that they have a sufficient supply of talented employees – in truth, a scarce resource – to meet organisational goals. It has been proven time and again that dynamic organisations consistently attract good talent.
Q: What steps can organisational leadership take towards engendering a dynamic culture?
The changes in the business environment brought on by international competition, increasing demand for quality and product development, and the shift from a manufacturing to a service oriented economy are all key drivers making it essential to have teams that are dynamic and capable of adapting.
Leaders can reinforce organisational values by helping their people grow and develop through goal setting, opportunities and recognition. In addition, organisations need to take a step back and reassess their talent pools, and encourage growth in the areas with visible potential.
Dynamism is a culture and not a job role. It's absolutely essential that dynamism is present at the top of the leadership ladder to ensure that it flows into the roots of an organisation. After all, organisational cultures stem from leadership responses and attitudes