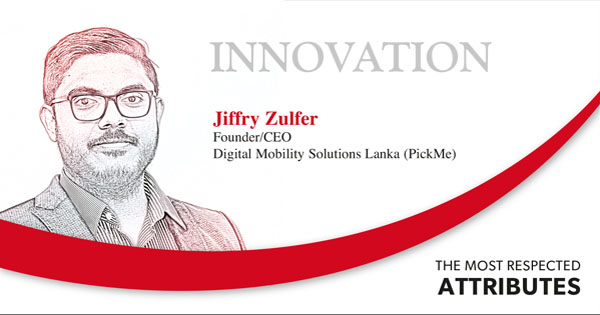 Q: How important is the area of data science in the context of innovation?
We at Digital Mobility Solutions Lanka (PickMe) strongly believe that data science is what drives innovation and plays a vital role when it comes to being ahead.
Data science is a major determinant of understanding what works best and what doesn't for your brand. It is changing the way information is generated and made relevant, plays an important role in decision making within the organisation and assists to harness new opportunities in the market.
Q: Innovation is the name of the game particularly in the post-COVID era. How is this reflected in your sector?
In many parts of the world including Sri Lanka, everyone is beginning to slowly restart the economy, which was hit due to the unforeseen pandemic. And this made us all realise – especially in the mobility sector – the importance of staying ahead and consistently turning the wheel of innovation.
Being digitally connected, innovation is what kept our economy moving forward. Through this and as a mobility provider, PickMe was proactive in adapting to the situation and utilising our technology to enable the country to move ahead.
It played a vital role in mobility in helping us turn our platform into a marketplace within hours, connecting merchants with customers through the single tap of a button, natively built contact tracing, temperature checking all our delivery partners and showcasing on the app, and much more.
Q: How can organisations look to create a culture of innovation?
We would say innovation and reinventing the wheel. A culture of innovation is what will drive organisations to be unique, adapt to new trends, create more value for all stakeholders involved and stand above the rest.
To promote this, it's necessary to have an open culture at your workplace, brainstorming sessions, pitching contests, creative workshops and most importantly, affirmation to employees.