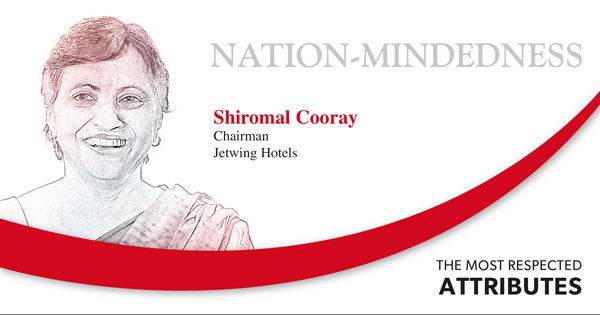 Q: Is nation-mindedness a priority for business establishments in the present context?
With COVID-19 having pushed local industries – especially micro businesses and SMEs – to the brink, it is imperative that business establishments join together to support the nation.
From a hospitality company's perspective, it is vital that we turn to local grocers and farmers, support spice manufacturers and stand with the country's artisans.
With a commitment to make sourcing produce from the locality a priority, Jetwing supports local SMEs through 'Thrive' – a grassroots programme launched in 2019 to provide suppliers around our hotels with the expertise and economic backing to expand their capacities and reach wider markets, thereby securing their livelihoods.
Q: What does it mean to be nation-minded, in your view?
Since its inception, Jetwing Hotels has maintained a clear idea of how it wants to operate – with the inclusivity of local communities, and celebration of Sri Lankan customs and culture.
In our view, nation-mindedness is the indispensable responsibility we have as a corporate entity in Sri Lanka to uplift communities around us, incorporate them as valuable stakeholders in our operations, and provide them the platform and stability to flourish.
Jetwing has initiated several grassroots and community outreach programmes – such as the Jetwing Youth Development Project and Thrive – across our family of hotels to ensure that locals are not alienated. Instead, they are staunchly supported, and imbued with the necessary skills and resources, to join the industry or become vital cogs in our supply chain.
As a hospitality provider, we understand that we're uniquely placed to celebrate the culture of Sri Lanka and Jetwing strives to amalgamate the identity of the nation into our operations – from the warm 'Ayubowan!' that greets you to traditional honorifics, and promoting traditional cuisine and local experiences.