CUSTOMER EXCELLENCE SURVEY
The customer experience
LMD's exclusive online survey features Sri Lanka's most popular service providers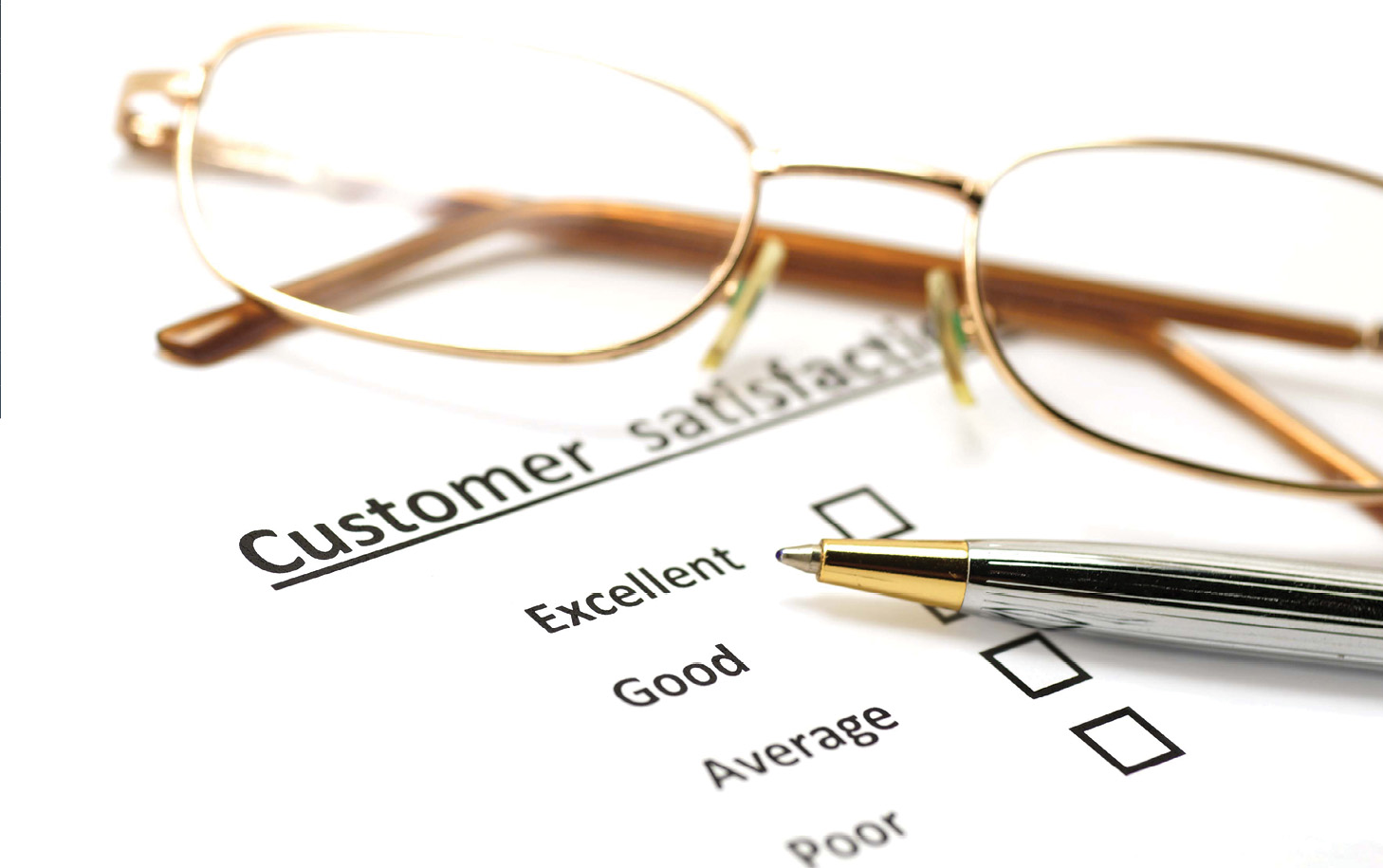 The customer service concept has been reshaped since the outbreak of the COVID-19 pandemic early last year, disrupting the experiences offered by businesses through traditional operations.
Customer engagement – i.e. interactions between customers and sales representatives – has continued to be a focus during this period with many corporates using a variety of avenues to remain connected to and strengthen ties with consumers, through lockdowns and other restrictions.
Apart from this, the pandemic has also led to a shift in customer expectations, creating a new set of challenges for businesses as they strive to meet these expectations and maintain service levels.
KPMG explains: "Everything about the customer is changing – motivations, connections, expectations, time and purchasing power… Organisations that don't detect these shifts, and fail to build strategies based on the new realities and lives of the customers they serve, will struggle to remain relevant in today's marketplace."
Additionally, it points out that "expectations have heightened as priorities have shifted to health and safety first, which have in turn changed decision making and buying behaviour."
"As a result, what was previously considered to be a great customer experience has no longer been good enough and almost all businesses have been thrust into reorganising their approach to customers," it reveals.
As businesses look to keep pace with customer demands, KPMG notes that every part of its operations must be symbiotic and aligned to deliver "an intentional customer experience."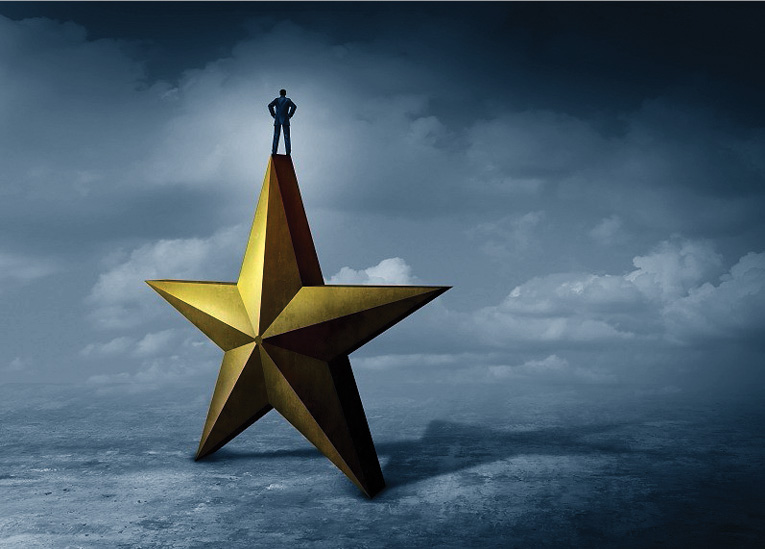 THE ONLINE SURVEY To glean a better understanding of the satisfaction levels of customers in the local context – including the digital realm, of course – LMD.lk conducted an online survey to identify the most popular service providers in Sri Lanka in a study that encompassed 22 sectors ranging from spas and wellness centres, to hotels, jewellery stores, luxury watches and airlines.
SERVICE EXCELLENCE ODEL comes out as the brand that offers the best customer service in the clothing and accessories category with Cool Planet, NOLIMIT, House of Fashions and Mondy78 next in line.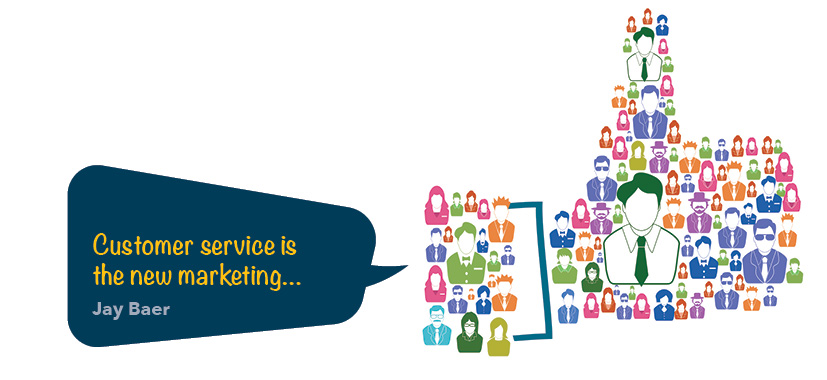 When it comes to home and kitchenware stores, Arpico Supercentre takes the top spot, and is followed by Singer (Sri Lanka), Damro, Abans and Lady J.
As for the supermarkets category, Keells, Cargills, SPAR, Arpico and Glomark are among the favourites.
Vogue Jewellers, followed by Raja Jewellers and Swarnamahal Jewellers, are rated as the most service oriented jewellery shops in the island while W. A. De Silva is perceived as being the best for luxury watches, ahead of Wimaladharma Brothers and Wimaladharma & Sons.
Among the spas and wellness centres in Sri Lanka, Spa Ceylon enjoys top billing for service excellence. It is followed by Siddhalepa Ayurveda Spa and Jetwing Ayurveda Pavilions, with Amaya Ayurvedic Spa and Nil Nadiya Ayurvedic Spa rounding off the top five in this segment.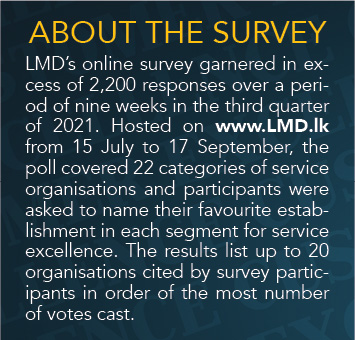 Where hospitals are concerned, Asiri takes the honours, and is followed by Lanka Hospitals and Durdans.
Among the telcos, Dialog is perceived as being numero uno for service excellence, followed by Mobitel and Sri Lanka Telecom. And SriLankan Airlines, Emirates Airline, Qatar Airways, Singapore Airlines and British Airways are voted best in class in the airlines sector.
In the banks category, Seylan Bank shines through while Sampath Bank and Commercial Bank of Ceylon also feature among the leading lights. Ceylinco Life tops the life insurance rankings while Ceylinco General Insurance has the honour of being the favourite when it comes to generalinsurance.
Of the scores of hotels in our paradise isle, Heritance Hotels is rated as being the best provider of customer service; it is followed by Hayleys Leisure. Meanwhile, in terms of Colombo hotels, Hilton Colombo is crowned No. 1 for service excellence.
As for the all-important food and beverage rankings, McDonald's, Barista, Chinese Dragon Café and Cheers Pub are deemed to be the best for customer service in their respective categories.
In the delivery services segment, DHL is considered to be the leading service provider. And Uber is viewed as the favourite among taxi services.
Meanwhile, Keells is perceived as offering the best service in the onlinefood and grocery category while Daraz occupies the top spot where online shopping is concerned.
 

LMD
---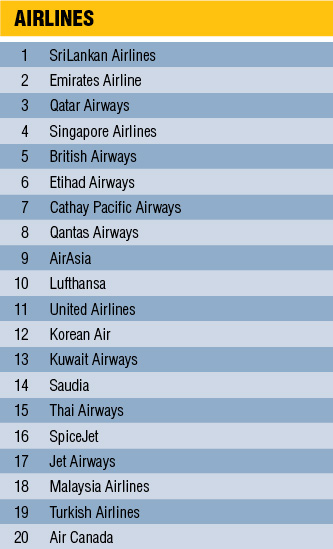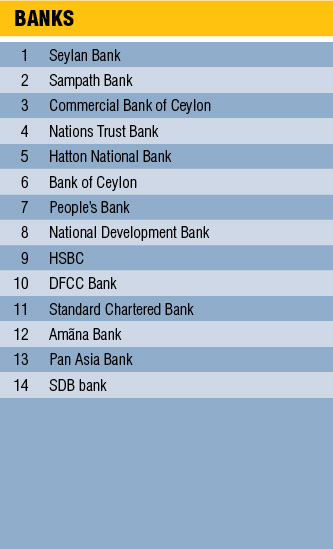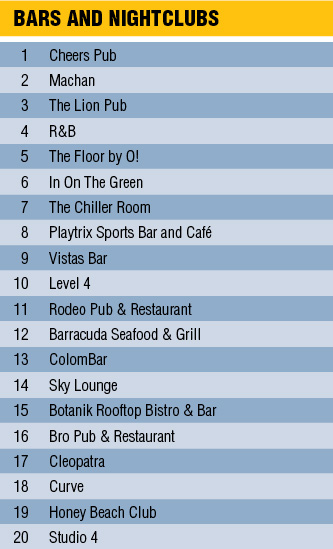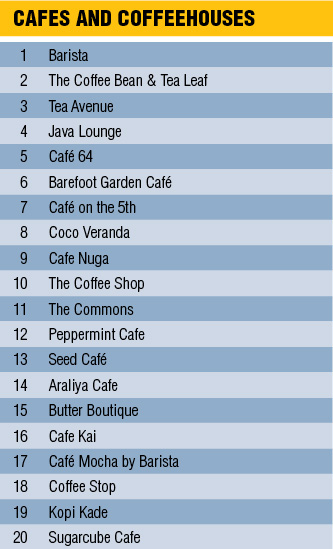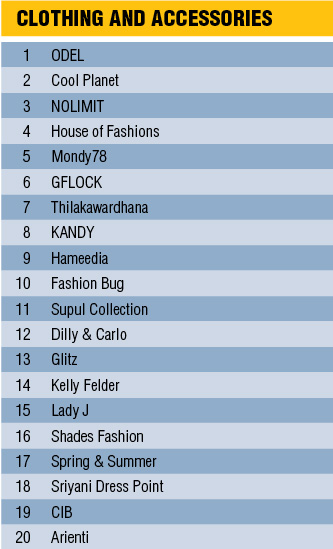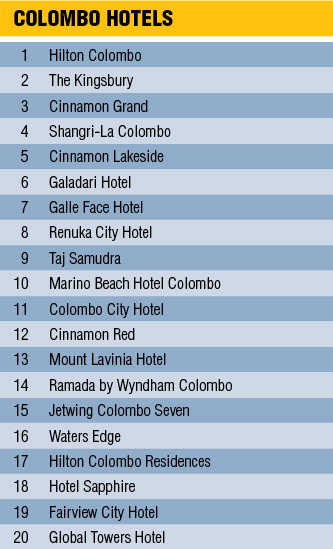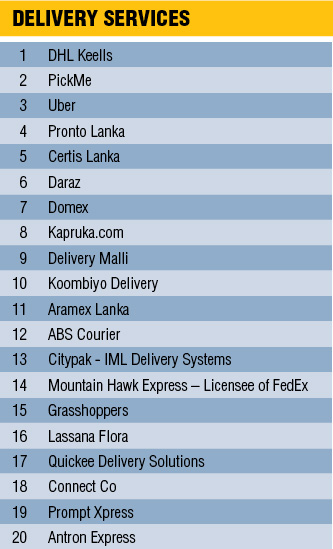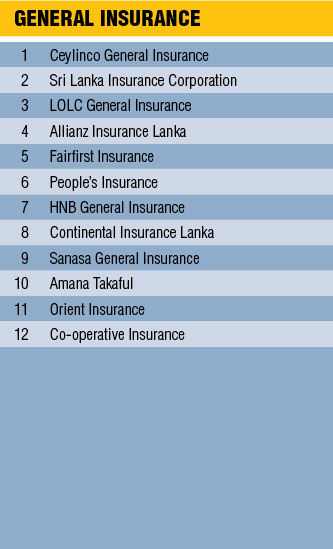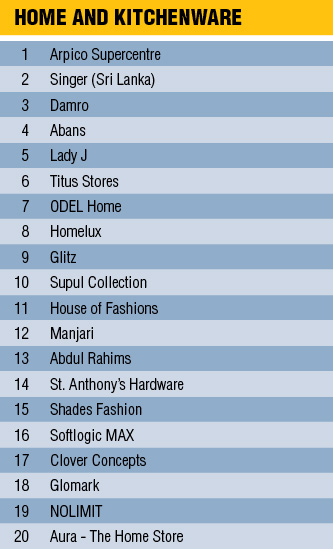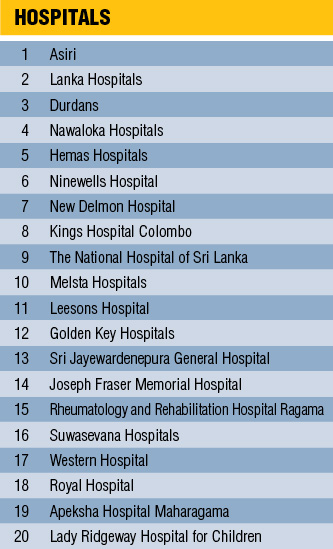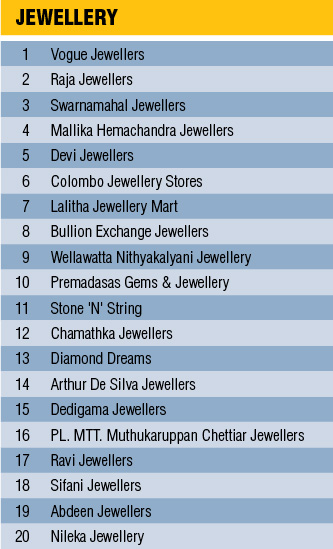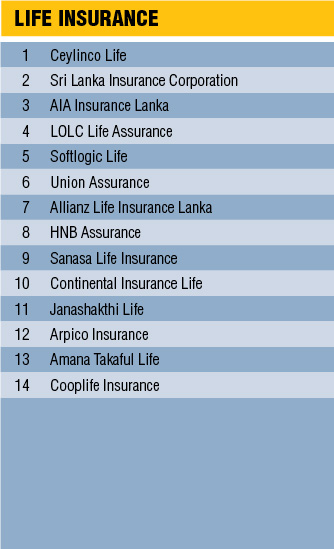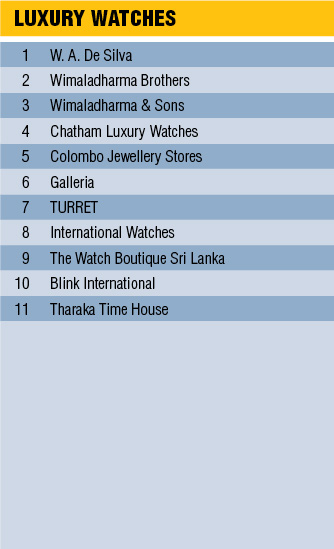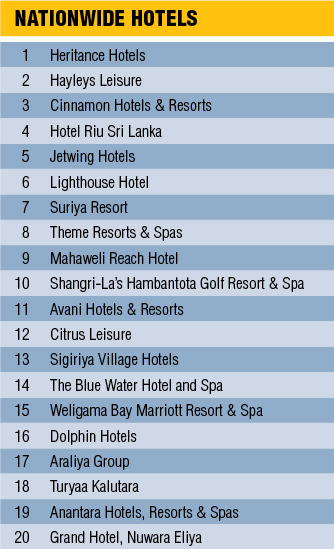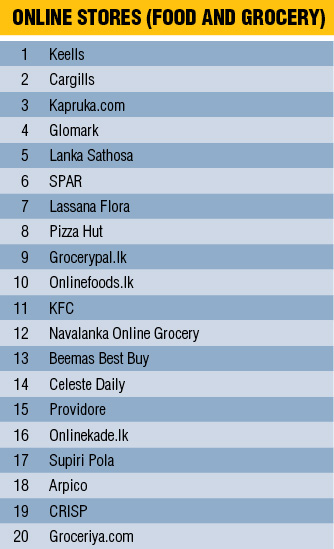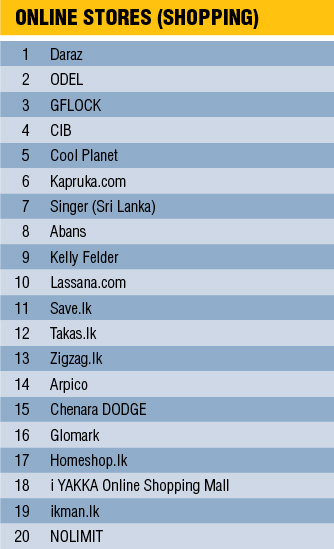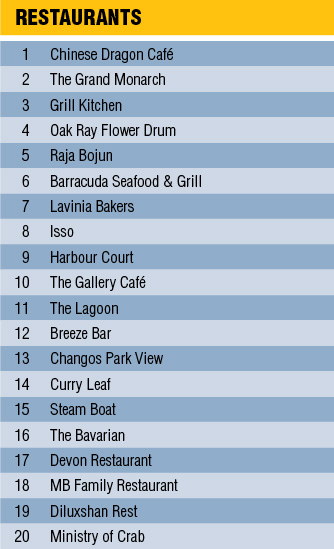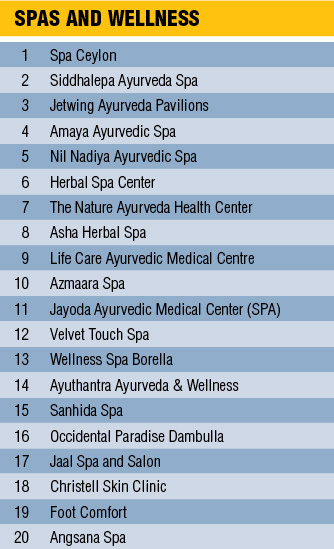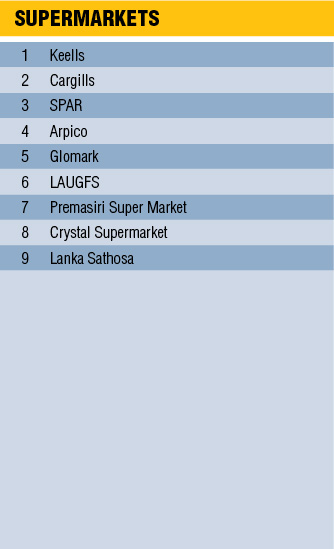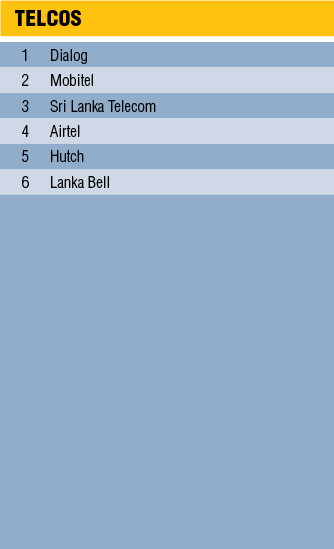 ---
---