INVESTMENT IN SUGAR FACTORIES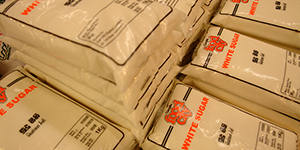 The Government of Sri Lanka has formulated a plan to facilitate the creation of five new sugar factories, to increase local production. Currently, sugar production in Sri Lanka is limited to brown sugar, and amounts to eight percent of the total local sugar market.
A Korean company has shown interest in planting sugarcane, leading to discussions to provide 20,000 hectares (ha) to the company to start production. An Indian company has also signed an investment agreement to take over the Kantale Sugar Factory, along with 20,000 ha for cultivation. Another local investor has announced plans to cultivate 3,000 ha of sugarcane in Monaragala.
A total land area of 120,000 ha has been allocated for sugarcane cultivation by the Government, including the 13,000 ha currently under cultivation.