THE BIG PICTURE
TIME TO FLY THE FLAG
Will the people and their elected representatives learn from the past?
Ared-letter day was 18 November – for business and investor sentiment. The stock market shored up to a highpoint in some 15 months – with high net worth and institutional investors rallying to the exchange – the Sri Lankan Rupee appreciated to a 10-week high and the prospect of political stability following years of seesawing served to corroborate the optimism of 52 percent of the electorate who handed President Gotabaya Rajapaksa an all but resounding victory the day before.
At the other end of the spectrum, the 48 percent who chose not to vote for the former defence secretary looked for solace with those who backed his main challenger Sajith Premadasa claiming a moral victory for their candidate for the manner in which he accepted defeat.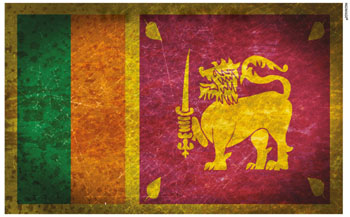 What followed however, was a barrage of racial abuse from some quarters, which took the shine off what was transpiring in business and investor circles – for the nation has witnessed the consequences of racial hatred in its chequered post-independence history.
Meanwhile, the newly installed president pledged to uphold the rights of all Sri Lankans and declared that national security would be his primary duty. Also on his long list of promises (see also his campaign promises in The Presidential Pledges section in this edition of LMD) was an undertaking to improve efficiency in the state sector, weed out corruption and establish a balanced foreign policy – all of which are certainly among the burning issues following not only the recently ended presidential term but many before it.
But as Wijith DeChickera writes in this issue, "rhetoric will have to be replaced by reality and general goodwill."

Meanwhile, whether the prospect of a general election would see a tapering off of the euphoria in corporate and investor circles is left to be seen although one hopes that the private sector will no longer play 'wait and see.' That as we know, has gone on for far too long and ripped the heart out of the engine of growth.
At the end of the day, since just about everyone believes so very strongly in our 'democratic framework,' it is incumbent on the voting public to accept the election result and adopt the adage 'patience is a virtue.'
That said, it isn't only the media but the citizenry too that must play watchdog in the new presidential and impending parliamentary terms; and to this end, we hope that the two successes (even though other such successes have been hard to come by) of the 'yahapalanaya' regime – viz. freedom of speech and an independent judiciary – will not now be backpedalled.
So may Sri Lanka prosper under its new president – and may this be underpinned by national unity and the Sri Lankan identity that millions of ordinary people have cherished since time immemorial.
– Editor-in-Chief