REAL ESTATE SECTOR
SERENIA RESIDENCES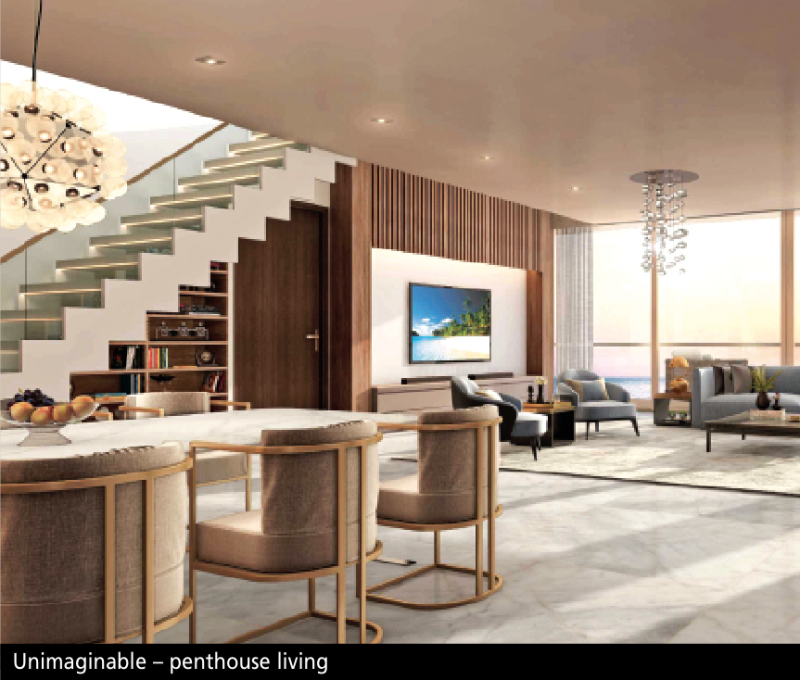 Q: What do you foresee in terms of prospects for Sri Lanka's real estate sector?
A: The increasing number of tourists to Sri Lanka and the southern coast in particular is an indicator that there's a growing demand for beachfront living and vacationing. We have also witnessed an emerging trend of high net worth individuals – both local and foreign – increasingly seeking lifestyle products.
Given the prohibitive prices, scarcity of land and restrictions placed on noncitizens acquiring land, many potential beachfront home buyers are left with the sole option of purchasing an apartment.
Q: Where do you expect this demand to be concentrated and what is the basis for
your rationale?
A: We have observed an increase in demand for leisure properties and holiday homes over the last few years – and we expect this trend to continue. With a growing interest from not only local investors but also expatriate and foreign entities, there has been a major increase in demand for real estate in the south. By introducing a product such as Serenia Residences, we intend to bridge the gap between quality and demand.
The cost of a beachfront villa in Talpe in Galle is appro­ximately US$ 1.5 million or more. Furthermore, managing a villa can be challenging and costly; and if this isn't done properly, it could affect potential investment returns.
Taking these factors into consideration, we are likely to witness beachfront apartments becoming the popular choice for those investing in holiday homes.
Q: How does Serenia Residences look to take advantage of this trend?
A: Serenia is a unique lifestyle condominium project. It aims to meet the needs of a niche clientele seeking redefined residential products on one of the most sought after stretches of Sri Lanka's south coast – Talpe. The location offers pristine beaches, which some would say are superior to other coastal strips in the south.
The concept adopted by Serenia is among the first of its kind; and it has already garnered enormous interest among several potential investors and residents.
By featuring beachfront apartments as well as a boutique hotel, our goal is to contribute
to the development of real estate investment potential on Sri Lanka's southern coast and play a vital role in boosting the coastal rental market in the country.
We have also engaged Acquest, a prominent real estate service provider in Sri Lanka, to serve as our sales and marketing partner. The company has made a name for itself by providing research based market information and tailor-made solutions on new developments in Colombo and its suburbs for those looking to buy, rent, sell, invest in or develop property.
Q: What benefits can investors expect to enjoy by investing in your property?
A: There are a limited number of units, which means that the product is very exclusive and caters to the lifestyle require­ments of our target market. All 47 apartments have sweeping views of the Indian Ocean, and the property also provides direct access to a spectacular beach and offers residents access to swimming.
In addition to being afforded an opportunity to enjoy resort living, Serenia's apartment owners could also potentially benefit from healthy returns on their investment. We expect returns to range from eight percent to 11 percent should investors choose to avail themselves of the rental programme.
Telephone 0770 887780
Email sales@sereniaholdings.com
Website www.sereniaresidences.com