APPAREL INDUSTRY
BERNARD BOTEJUE INDUSTRIES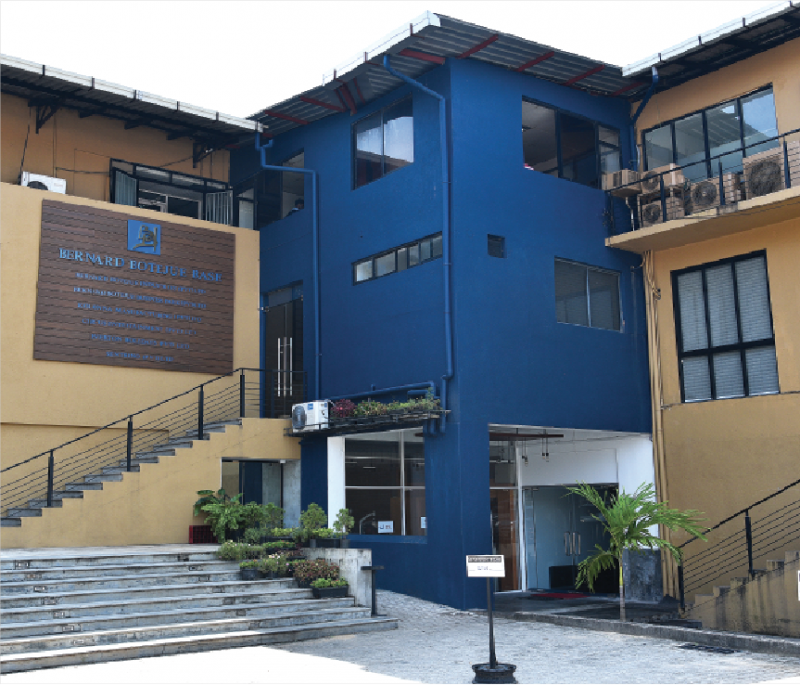 Q: What are the latest trends in the apparel industry?
A: Current trends in the apparel industry revolve around specialisation whereby all companies try to find a niche in which to operate. Since the cost of production is increasing, companies are offering more value addition. There is also a shift towards branded products by which companies can command a better pricing.
Q: How will the resumption of GSP+ concessions impact the apparel industry?
A: There has been a positive reaction to the resumption of GSP+ in the market. More cus­tomers are entering the scene although not in a big way.
Q: Is Sri Lanka's apparel industry competitive in comparison to the region?
A: Sri Lanka is not very competitive in terms of price but its reliability and quality are very good. When it comes to compliance, Sri Lanka has no competition since it is at a superior level compared to other players in South Asia. Even compared to players in Asia as whole, Sri Lanka's reliability, quality and compliance are very well recognised.
Q: What are the company's milestone achievements in its 70 year journey?
A: We're the oldest apparel company in existence in Sri Lanka – and the 137th registered company in the island. Being a heritage company, we strive to continue the dream and legacy of our Founder Bernard Botejue, and hope to pursue this for many more generations to come.
We have structured our company in such a way that it is owned and managed by the family but professionally operated. Indeed, we've created a family constitution that acts as a guide for the ownership and management of the business. We've had many ups and downs but overcome all our difficulties, and have a positive outlook regarding the future.
Q: How does the organi­sation improve its synergy across its businesses?
A: Bernard Botejue Industries has spread its wings and ven­tured into diverse industries. Our garment factory is a separate entity under Kolonna Manufacturing. Meanwhile, our associate companies include Sentrino, which produces pro­motional T-shirts for the local market, and also prints and manufactures for export.
Our inbound travel company Everton Holidays provides lux­ury tailor-made holidays, and manages bungalows and villas in Sri Lanka. Bernard Business Park is in fact our old factory, which has been converted into an office complex and provides office solutions. It is situated in a strategic location that is accessible from all around and we have plans to expand our footprint here. Our entertainment arm Circus Entertainment provides 24/7 rehearsal spaces, hires musical equipment and even has a lounge for musicians.
As a group, we focus on investing and growing in these areas to elevate them to the level of our apparel business.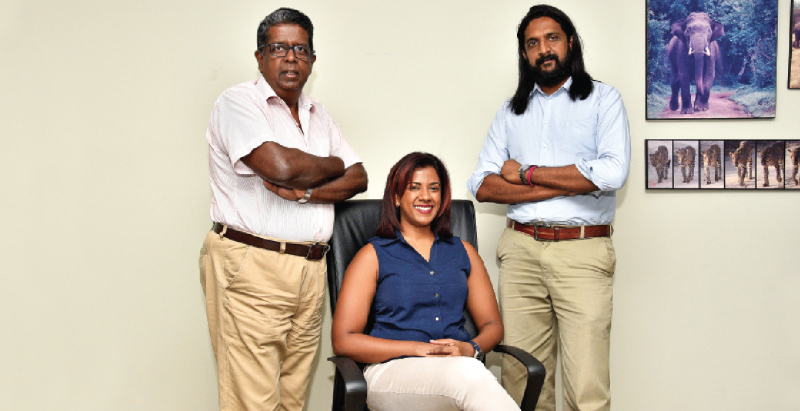 Q: What would you say are your key human resource management practices?
A: We don't have a large hierarchy; and we maintain an open-door policy whereby anyone can talk to anyone including myself. As a group, we practise integrity when it comes to all our stakeholders be it customers, employees, suppliers or banks.
Many of our senior managers joined the company as junior workers and worked their way to the top. For instance, all our CEOs have climbed the ladder from very junior levels. There's a good succession plan in place and our employees are empowered to be in charge of their careers.
Bernard Botejue Industries is also looking into employee share options, which will be a first in the industry. This will create a stronger bond between employees and the company, and help us grow further in the sectors in which we operate including any new business areas.
Q: What are the key challenges faced by the apparel industry?
A: Employment is a challenge since we are short of workers. So there is a need to adopt greater automation and lean management so that we can work with a reduced workforce.
Working in a garment factory is monotonous and the demands are high since quality cannot be compromised. Attracting people is difficult but companies are now adopting more human resource best practices to attract and retain people.
Workers are now given more recognition and an improved social status, which will reap good results. Employees are also provided with training on aspects such as quality and compliance – and they're offered personal training too. The industry is known to train employees on international standards with equity and fairness.
Q: And last but not least, how will the company look to innovate in the years ahead?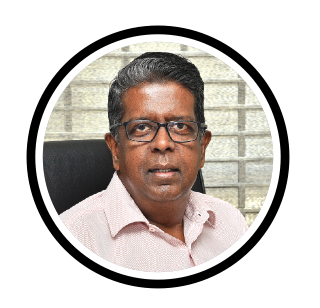 A: In the apparel industry, semi-automation is catching up and we will look to invest in this area. Innovations will be introduced to the pipeline as and when there's a market need or when new ideas are introduced by our team.
We strive to be the most renowned branded manufacturer in the country. While not being a brand ourselves, we will be a specialised company catering to brands.
Janaka Botejue
Chairman
Telephone 0777 394476
Email janaka@bernardbotejue.com
Website www.bernardbotejue.com