NCE AND LMD IN STRATEGIC PARTNERSHIP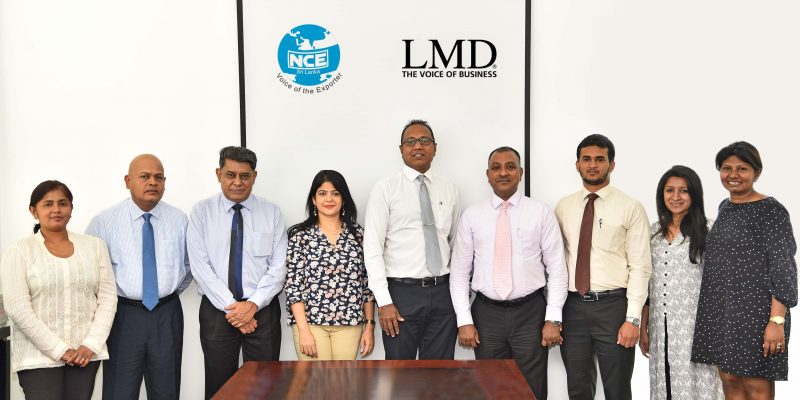 The National Chamber of Exporters (NCE) of Sri Lanka signed an MOU with Media Services – publishers of LMD, Sri Lanka's pioneering business magazine – where the latter will act as a strategic business partner to cover the chamber's 26th Export Awards ceremony this year.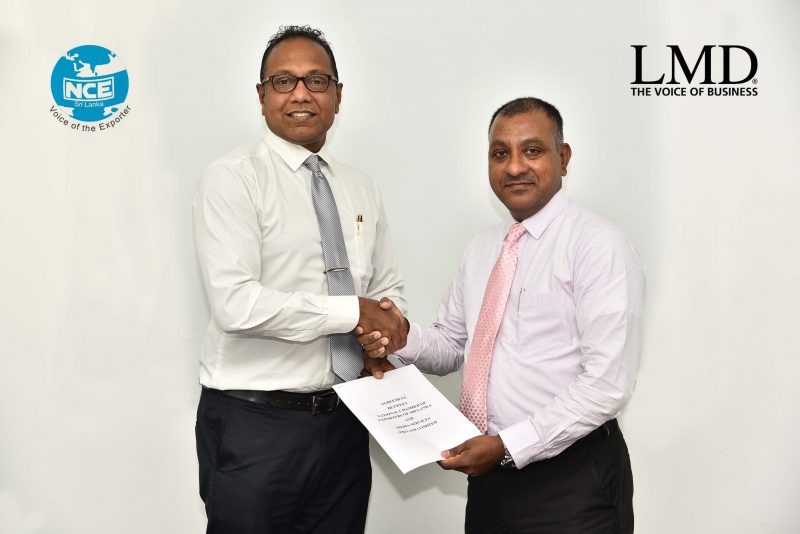 Exclusively serving the export sector of Sri Lanka for 30 years, NCE is a private sector chamber with over 600 members.
"We are privileged to partner with LMD, which is a renowned professional publication," says NCE Director Operations Menaka Wanniarachchi.
In addition to partnering with NCE for the 26th Export Awards ceremony to be held at Shangri-La Hotel, Colombo, on 28 September, LMD will also publish a coffee-table book for the chamber.
"We initially wanted to enter into a strategic partnership with LMD to take our publication, the Sri Lanka Exporter magazine, to the next level," avers NCE Secretary General and CEO Shiham Marikar, who adds: "Then, we entered into an MOU for a coffee-table book, which we feel would add a touch of glamour and colour to our awards ceremony."
This will be the first coffee-table book to be published by a private sector chamber exclusively covering exports.
"We will cover important areas relating to exports such as international trade, current issues, exporter benefits and key players in the export arena," Marikar explains.
He informs that the coffee-table book will be a useful publication for exporters to have in their workplaces, and also encourages overseas Sri Lankan missions to obtain a copy for their offices to promote Sri Lankan products and exports.