MEETING OF ASIAN CLEARING UNION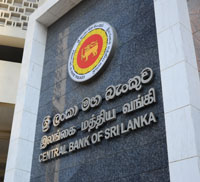 The Central Bank of Sri Lanka hosted the Standing Technical Meeting and the 46th Meeting of the Board of Directors of the Asian Clearing Union (ACU), which presently has a membership of nine central banks/monetary authorities.
Bangladesh, Bhutan, India, Iran, the Maldives, Myanmar, Nepal, Pakistan and Sri Lanka are the current members of ACU. The Board of Directors of ACU consists of the governors of central banks/heads of monetary authorities in these countries. ACU functions under a Secretary General, responsible to the Board of Directors, and has its Secretariat located in Teheran, Iran.