LONG-TERM VISAS IN THE OFFING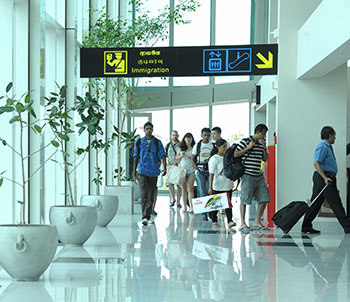 Government sources indicate that regulations are likely to be relaxed vis-à-vis the issuing of visas to Sri Lankans currently holding foreign citizenship, investors, students and others.
Once approved, this will mean that Sri Lanka will be able to provide visas for durations ranging from two to five years with the objective of attracting Sri Lankans overseas to return and remain for longer periods in the island.
The initiative would help Sri Lankans who do not have dual citizenship apply for visas of up to five years to visit the country to engage in professional services such as medicine and engineering.
Foreign students would be issued visas for the entire period of study, depending on the duration of courses.
The overall motive behind this move is to reduce the number of persons overstaying their visas, and to encourage Sri Lankans to visit and stay longer