INDIA TODAY
NARENDRA MODI'S PARADISE?
Monita Pesumal takes a closer look at present-day economic life in the world's largest democracy
It may or may not surprise you to learn that the 10 fastest growing cities in the world are located in none other than India! According to an Oxford Economics research report, the nation will be home to the fastest growing cities in terms of GDP between 2020 and 2035.
Surat in Gujarat is predicted to record the most rapid economic growth in the world. Why?
The city is renowned for diamond processing and as a trading hub, and boasts a robust IT industry. Next is the alluring Agra – home to the iconic Taj Mahal – which is forecast to grow by 8.6 percent annually. Agra's growth is propelled by its tourism, of course; it welcomes close to four million visitors each year.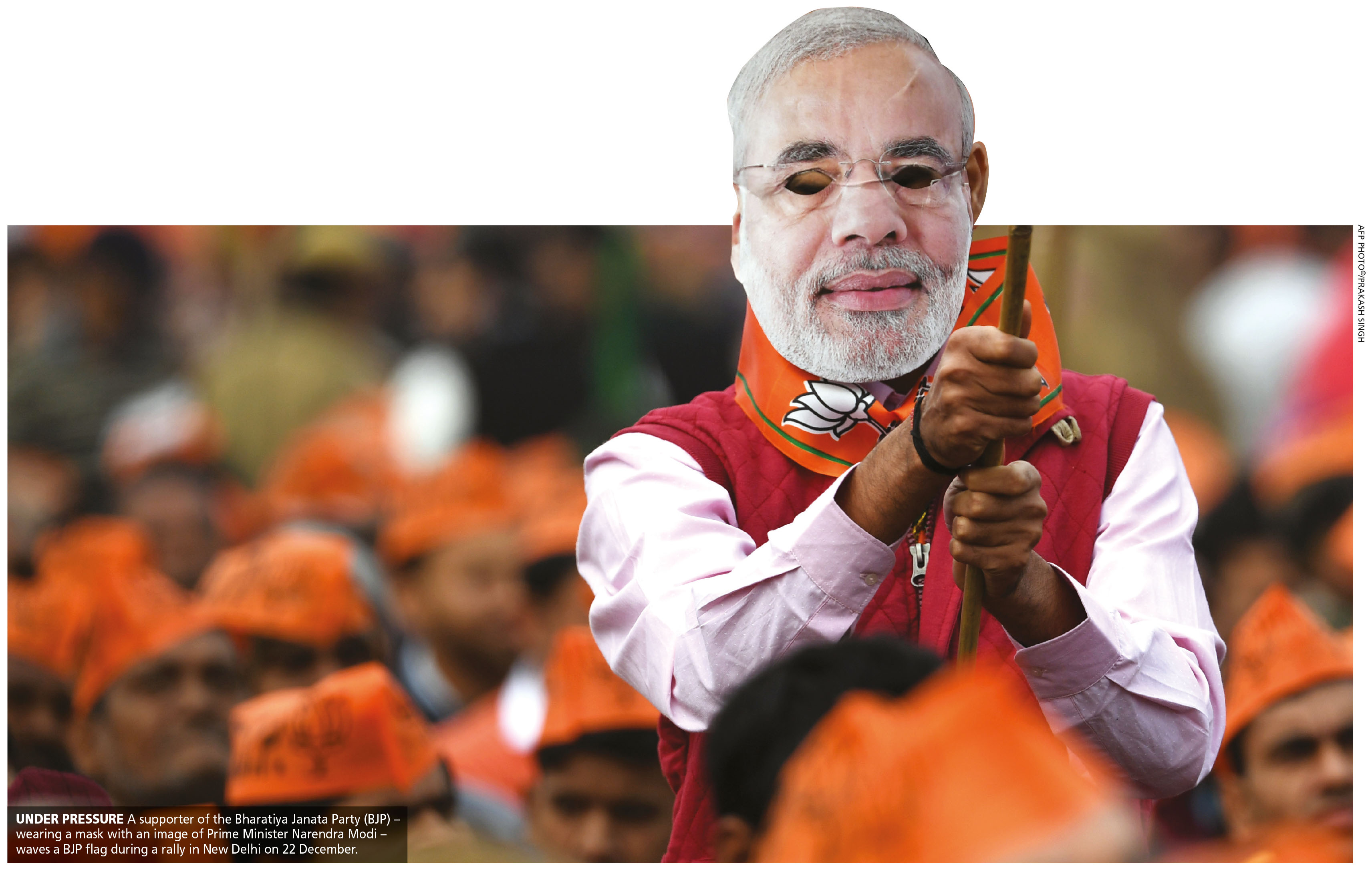 India's version of Silicon Valley, Bengaluru (formerly Bangalore) is estimated to grow at 8.5 percent year on year by 2035 thanks to its emerging tech and startup scene.
Another Indian tech hub, Hyderabad makes the list with an 8.5 percent growth projection. The southern metropolis is home to IKEA HITEC City, the republic's first IKEA store, which yielded five million visitors in its first year of operations and INR 400 crore worth of business in 2019.
IKEA says it plans to open in Mumbai in 2020 and then Bengaluru. The Swedish furniture giant is looking to take its store total in the country to a whopping 25, providing Indian consumers with accessibility, affordability and lifestyle choices. As an emerging superpower and nuclear armed nation, India is considered a global success story.
With one in every six people on the planet living in the republic, it is home to a savvy, diverse and growing consumer market.
According to a World Economic Forum (WEF) report, India is poised to become the third largest consumer market behind only the US and China. Consumer spending in India is poised to take off from US$ 1.5 trillion at present to nearly six trillion dollars by 2030.
Fuelled by foreign investment and local demand, India accounts for 15 percent of global growth. The dominance of India's rapidly growing cities represents a migration in economic power from the West to Asia.
The IMF predicts that India's economy is set to grow faster than that of China. It projects that India will expand by 6.1 percent in 2019 and seven percent in 2020. Nevertheless, most economists are of the opinion that India needs to grow at nearly 10 percent annually for employment creation to keep pace with the 12 million people who enter the workforce annually.
However, as a global powerhouse, India is tackling a stream of social, economic and environmental problems.
For example, it is ranked the world's most dangerous country in which to be a woman, according to a survey by the Thomson Reuters Foundation. Gang rapes, strangulations and murders frequently set off major protests in cities across India. Critics, writers and the media often cite a fear psychosis that is prevalent in the country, which is slowing economic growth.
In recent years however, India has made significant progress in overcoming poverty – extreme poverty has dropped from 46 percent to an estimated 13.4 percent.
To revive the economy, India cut its corporate tax rate from 30 to 22 percent in September last year in a bid to boost investment. The government also announced the merger of 10 state-owned banks to beef up the ailing sector's balance sheets. And in November, New Delhi revealed plans to raise US$ 15 billion by selling the state's stakes in oil, shipping and logistics companies.
The outcome of the general election in May 2019 upheld the popular choice of a majority government. Despite setbacks, Prime Minister Narendra Modi's goal is to grow the country's 2.9 trillion dollar economy to US$ 5 trillion by 2024.
At the time of writing, thousands of protesters across India were taking to the streets to voice their discontent over a new citizenship law. The Citizenship (Amendment) Act is said to offer persecuted minorities the fast track to Indian citizenship. This law applies to immigrants from Afghanistan, Pakistan and Bangladesh who are Hindu, Christian, Sikh, Jain, Zoroastrian or Buddhist.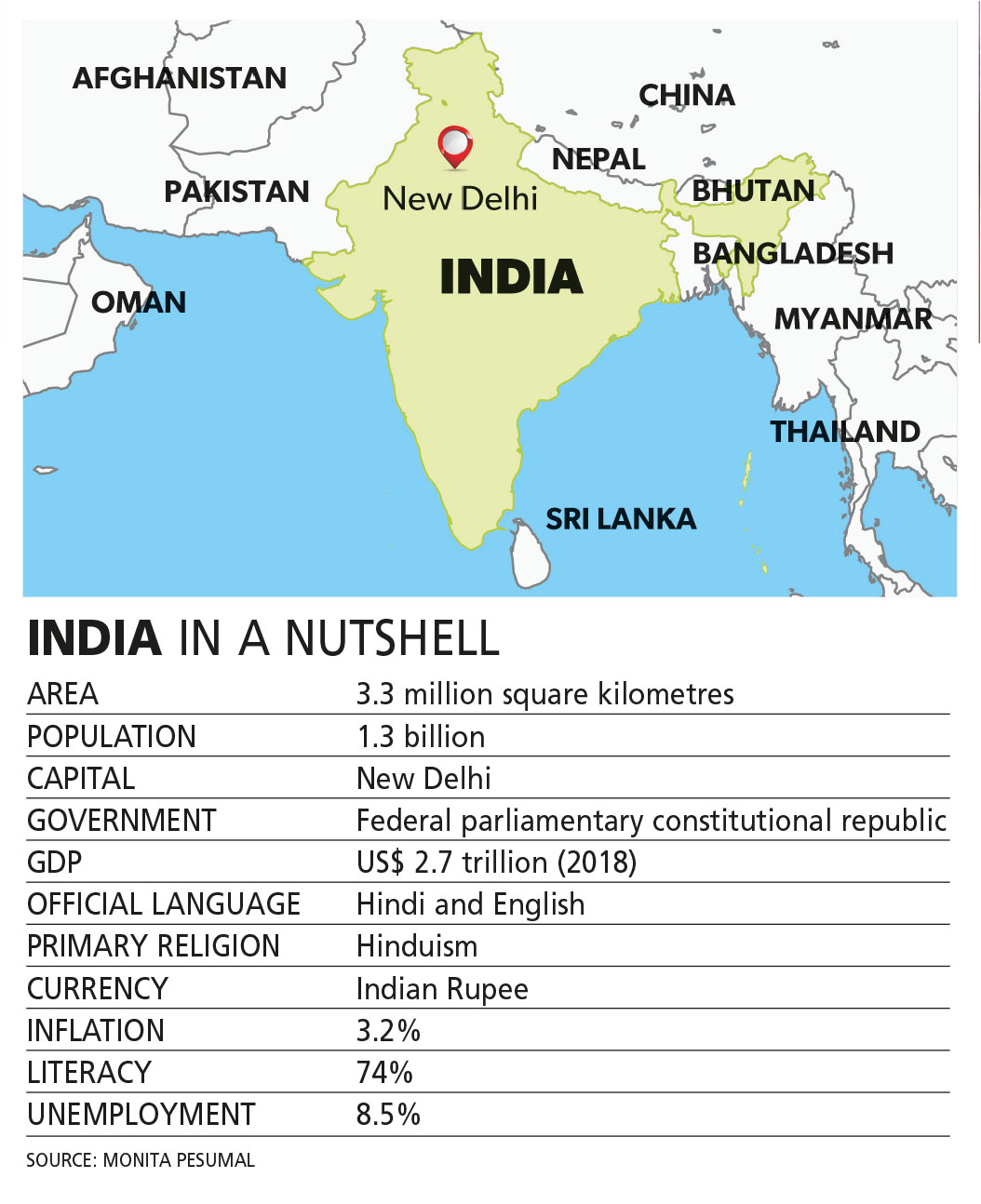 Under the controversial bill, Muslims are excluded even by virtue of being Ahmadis – members of a sect of Islamthat Pakistan considers heretical. The law also fails to address other regional minorities such as Sri Lanka's Tamil Hindus, the Rohingya Muslims of Myanmar or Uyghur Muslims from China.
A Twitter post by @narendramodi in December (in the wake of the protests) read: "The need of the hour is for all of us to work together for the development of India and the empowerment of every Indian, especially the poor, downtrodden and marginalised. We cannot allow vested interest groups to divide us and create disturbance."
Meanwhile, in more positive news, Kerala's port city Kochi has made it to Lonely Planet's top 10 cities for 2020 list.
The travel guide cites Kochi's "boho cafes, intimate homestays hidden away in lazy, colonial era backstreets and a raft of forward-thinking galleries" as reasons to visit the city formerly known as Cochin.