AXIATA DIGITAL LABS
Driven by the passion to disrupt, innovate and develop groundbreaking digital solution
Thushera Kawdawatta – the Chief Executive Officer of Axiata Digital Labs (ADL) – has showcased phenomenal leadership in the era of disruptive technology.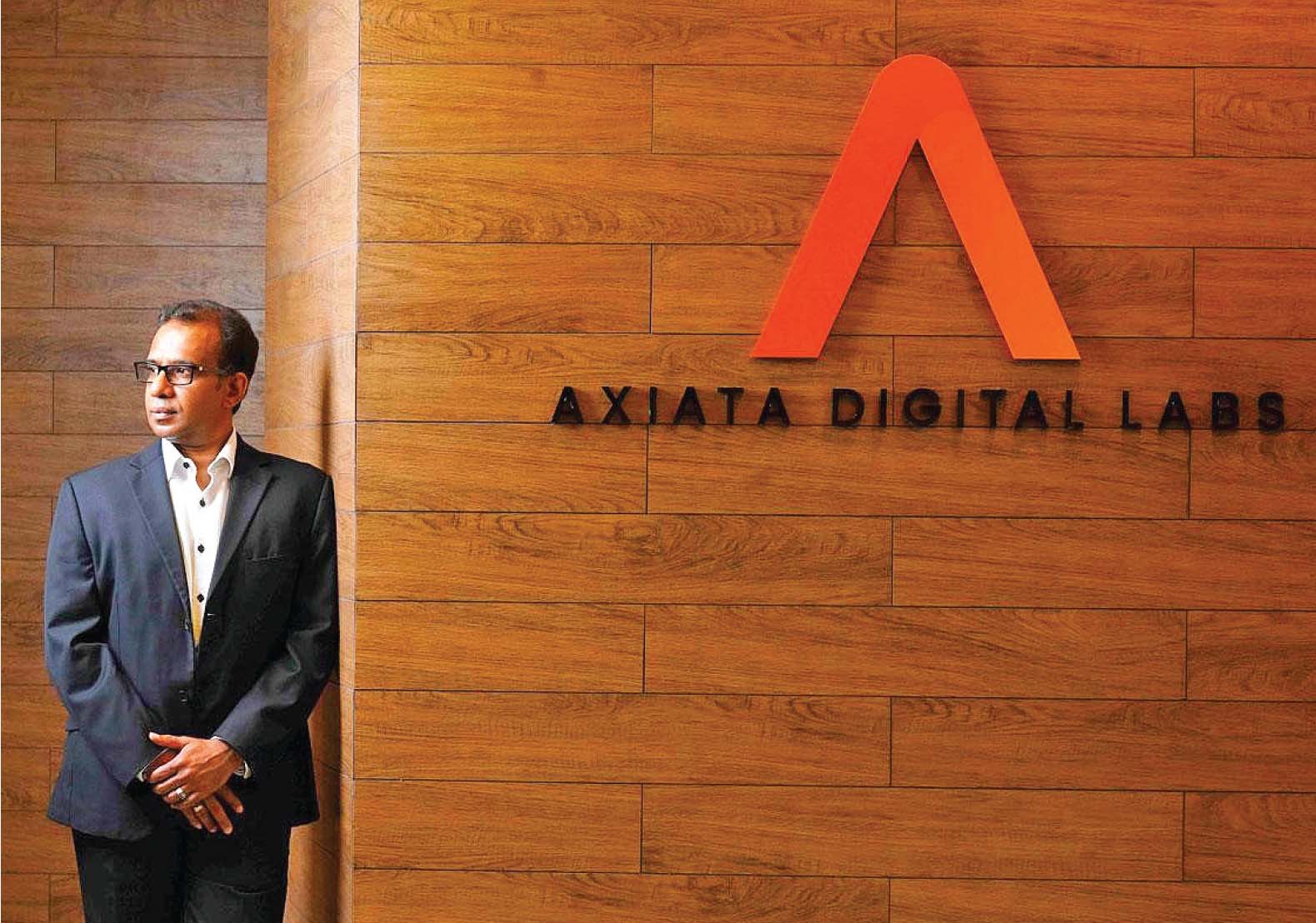 An experienced and seasoned professional, he possesses a track record for being a leader with over two decades of experience in software product development and consulting for some of the world's leading multinational corporations.
What follows are excerpts of an interview with Kawdawatta where he recalls his long journey to becoming a successful business leader.
Q: Could you briefly outline your background and work experience?
A: It all began back in 1996 when I set up my own business – Impact Computer Systems – which I ran successfully for a year and a half. But I realised the need to mingle with the industry to take my career to the next level.
Following this, I joined Palm Ware Software Technology in the role of Technical Lead in 1997 where I was fortunate enough to be involved in creating an award-winning software programme.
One of the turning points in my career was when I joined Virtusa in 1999, which was the beginning of a more than two decade long journey that brought out the best in me.
Q: ADL is a leading software solutions provider focussing predominantly on digital transformations while being at the forefront of digital engineering innovations. Can you describe how you came to join the company and your experience so far?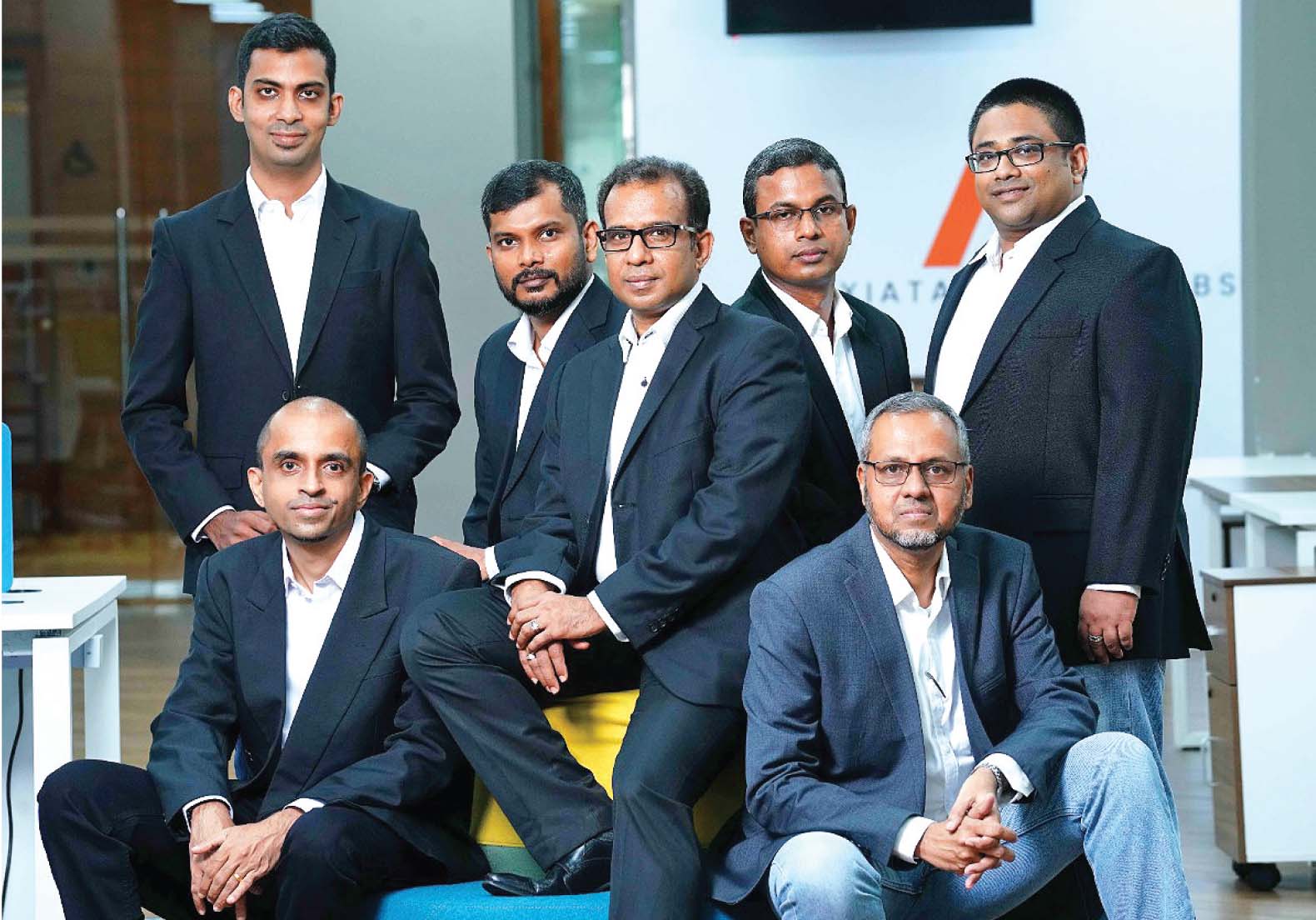 A: I was equally interested in software product development and services. The fact that ADL is unique in its class with ample space for innovation and creativity in both product development and services coupled with its innovative approach to stay ahead of the curve drew me to this place, which I believe was the right decision.
I'm blessed to work with such an exceptionally talented and skilled team, as well as like-minded peers who are always on the lookout for technology disruptions. It is clearly visible in the impeccable growth we have achieved in a short time span.
Q: How would you describe your leadership style?
A: I would say that as a leader, it's very important to understand that every individual in your team is unique with different strengths and weaknesses. My style leans towards transformational, participative and entrepreneurial leadership qualities.
It is to guide our talented and young new leaders in focussing on and encouraging new initiatives, trusting in their skills, promoting teamwork and providing collegial support. It's important to enable each individual to concentrate on consolidating their strengths rather than turning faults into strengths.
Once everyone on your team plays to their strengths, that's when the company can truly grow together towards a singular goal.
Q: What are some challenges you faced?
A: Challenges are part and parcel of any profession. It is the challenges that further strengthen us to reach new heights. But since I chose a career in the field of technology, I had an unwavering passion to thrive in this area.
The knowledge and experiences I gathered from the very early stages propelled me to where I am today. We have a continuous challenge in disrupting our own business and ensuring that we stay ahead of our competition, and provide the best of the best innovative solutions to clients.
Q: And what are some achievements and career highlights that you are proud of?
A: Each and every product development is a new experience that I cherish. To date, I've contributed to more than 150 industry leading software projects, among which are the development of retail, telco operation and management systems, trading software and analytics software. And winning a few global awards for them is a major highlight.
More than these, I feel proud and fulfilled because of the opportunity to groom and nurture some extraordinary technology leaders, and see them thrive in the industry.
Some of my proudest moments have been watching my team excel. Last year, ADL was a finalist for a TM Forum Excellence Award against competitors who were international industry giants and we were able to secure the trophy.
Q: Could you shed light on the goals you're looking to accomplish in the next few years?
A: I am extremely pleased that we at ADL were able to achieve significant milestones over the past two years. Since being founded in 2019, we've been able to expand our employee base, continue offering meaningful services and stay at the forefront of digital engineering innovations.
Today, ADL boasts a team of over 1,000 individuals across three countries, and we offer more than 15 products and a wide range of digital transformation services.
Technology is rapidly evolving, and the industry has ample space to expand and grow. Given our potential, I would like to see ADL grow into a formidable and innovative global digital engineering services provider in the coming years, and nurture and produce the greatest technology leaders in the global market.
Q: What advice would you give businesses that are still hesitant about digitalising?
A: Businesses that adopt digitalisation are the ones that thrive in the modern world. Most importantly, it has come to the point where we cannot afford to hesitate on digitalisation initiatives. Technology is a fast evolving field and we need to keep pace with it to be on a par with the industry's new trends.
Especially given what the entire world is experiencing at present because of the global pandemic and its impact on every industry, businesses need to focus on adopting digital services. Every enterprise needs to have business agility – to transform and disrupt itself, and have the ability to advance the lives of people.
With the right strategy and partner, their digital transformation journey can be realised much quicker and cheaper, and deliver superior value to clients.
– Compiled by Azraa Killru
INTERVIEWEE DETAILS
Thushera Kawdawatta
Chief Executive Officer
COMPANY DETAILS
Telephone:0766 766300
Email:info@axiatadigitallabs.com
Website:www.axiatadigitallabs.com