VISIONARY MASTER
Charles Nanayakkara
Ceylon Carriers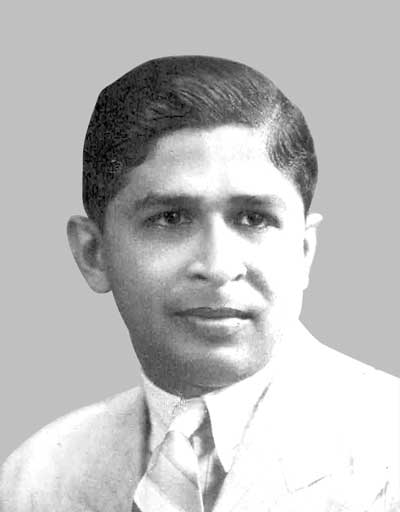 1945: the second greatest conflict in modern history was winding down and nations were taking stock. Even the little island in the Indian Ocean – Ceylon as it was known then – had not been spared a role in the drama of death and destruction that swept the globe.
But it was not all doom and gloom…
People in those times were not wont to sit and mourn, and count their woes. There was opportunity in the air too and many, such as Charles Nanayakkara, were ready and willing to put in the hard yards to make something bigger and better for the future.
Many of the British business proprietors were relinquishing their assets in the island and heading home. Nanayakkara took over a British company by the name of Bernard Lewis. And with that, he grew what would soon be a thriving transportation enterprise: Ceylon Carriers.
The descendants of Charles Nanayakkara are today considered members of a pioneering travel dynasty in Sri Lanka. For three generations, the family has been at the forefront of travel and tourism for almost eight decades.
Ever vigilant for opportunities to evolve the business, in the 1950s and '60s, he took the unconventional step of facilitating outbound tourism to novel destinations in 'non-traditional' markets.
He established partnerships that have endured over 50 years with leading Eastern European travel operators and Ceylon Carriers would become one of the few foreign companies approved to establish offices inside the iron curtain – including an office in Moscow.
Rohan Nanayakkara, who has strived to find accomplishment on his own terms – beyond the shadow of his famous father Charles Nanayakkara – says that he was indelibly inspired by his hardworking father.
Sharing a glimpse into his father's work ethic, he has said: "My father hailed from down south. He started Ceylon Carriers under a tree next to the Beira Lake. He started work very early and stayed on until it was very late."
To date, the family owned business he established owes its lasting success to the efficient service, the credibility and trust it has inspired in its clientele, and a commitment to an excellent travel experience, which he insisted on.
Nanayakkara believed that there is nothing free in life – that everything must be earned, and that in this way nothing is taken for granted, and everything valued and appreciated.
Charles Nanayakkara: bestowed an international value proposition on Sri Lankan travellers.