TRADE AND INVESTMENT
HIGH VISIBILITY MACRO STABILITY
Shiran Fernando commends Sri Lanka on attracting trade and investment but calls for relevant policy and other reforms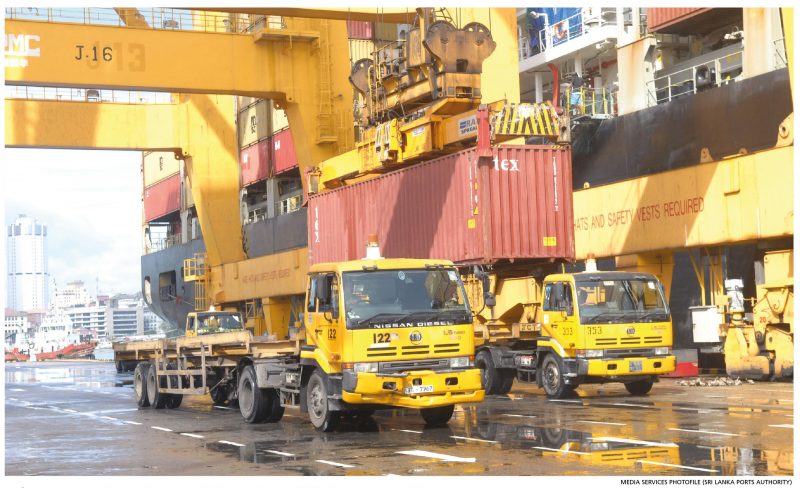 According to the Board of Investment (BOI) of Sri Lanka, foreign direct investment (FDI) inflows to the country doubled to US$ 1.6 billion in 2017 from 802 million dollars in 2016. This doubling of inflows is commendable. But relative to the potential of the economy and inflows recorded in the region, its significance may not be as salutary – lagging behind, as we are.
Sectors that have recorded inflows include export manufacturing, and industries such as tourism and ICT, while infrastructure continued to register investments. China, Hong Kong, India and Singapore drove this round of investments. Inflows to the Colombo International Financial City a.k.a. CIFC (Port City) project and proceeds from leasing the Hambantota Port drove the higher level of inflows in 2017.
The Ministry of Development Strategies and International Trade aims to attract 2.5 billion dollars this year. While this may be an ambitious target given that it represents a 56 percent projected increase, it's nonetheless required for the economy to remain stable and move to a higher growth trajectory while diversifying the need to take on more commercial debt.
ATTRACTING FUNDS During the period from 22 to 26 January, Sri Lanka played host to five high profile investment and trade delegations.

In the same week that the Sri Lanka-Singapore FTA was signed, delegations from India, Indonesia, Japan, Malaysia and Singapore were in the island. While these delegations were interested in boosting trade ties, investment was a key topic as well – particularly for export industries, and the logistics and transport sectors.
In the second week of January, Sri Lanka also hosted a roundtable investment forum with six large sovereign wealth funds in attendance – namely the Investment Corporation of Dubai, Kuwait Investment Authority, Khazanah Nasional (Malaysia), GIC (Singapore), Temasek (Singapore) and Korea Investment Corporation.
This high level of interest demonstrated the visibility that Sri Lanka has now gained amid greater macro stability.
DESIRED OUTCOMES While trade shows, investment road shows and roundtables boost our economic visibility, an output from these efforts must be realised in the next few years.
We should be able to witness some of these investment funds and companies either partnering with local firms through joint ventures or setting up shop on their own, while creating employment in the local market and improving Sri Lanka's trade performance.
The emphasis of such investment pitches centres on large thematic areas such as the CIFC, and public-private partnership programmes for infrastructure investments (such as the Western Region Megapolis project) and the Hambantota Port. But opportunities in export related industries should also be a primary focus.
TRADE CONNECTIONS The BOI and Thailand based Rojana Industrial Park Public are expected to move towards a joint venture agreement to set up the Milleniya Export Processing Zone. Phase one of the investment is expected to bring in 500 million dollars with operations expected to commence by the end of this year. The zone is expected to attract investments from Japan, South Korea, Hong Kong and the UK.
On the trade front, many new policies are positive for FDI inflows.
The recently signed Sri Lanka-Singapore FTA presents many opportunities for investment (such as value added exports to the region), new joint ventures with Sri Lankan companies and the use of the government procurement chapter for some key infrastructure projects.
There are specific sectors (such as electronics) identified under the National Export Strategy that could also attract investment for the development of industry.
DIVERSIFIED SOURCES While Sri Lanka may have largely benefitted from China's Belt and Road Initiative projects in 2017, and could continue to do so in the future, the island should not only bank on such investments.
The regaining of GSP+ privileges, and improvements in global growth and trade, augur well for Sri Lanka's trade outlook. Building on this through possible FDIs will be key to maintaining the growth witnessed in the period following reinstatement of these privileges as highlighted by the 10 percent growth in apparel exports.
Priority should also be given to higher value exports and niche markets, which can diversify the current exposure to the US and EU.
POLICY REFORMS Sri Lanka does have several drawbacks as an investment destination that will require policy reform. From labour to land, incentives must be realigned to ensure that there is productive use of these resources.
Facilitation by the BOI, which has improved, can be further complemented by the proposed One Stop Shop – with 24 government agencies on board – that is expected to come into operation in 2018.
Initiatives such as these and an overall improvement in the 'doing business' arena coupled with policy consistency on the part of the government will provide an enabling environment for investment.