THE DISCIPLINARIAN
Stanley Jayawardene
Unilever Sri Lanka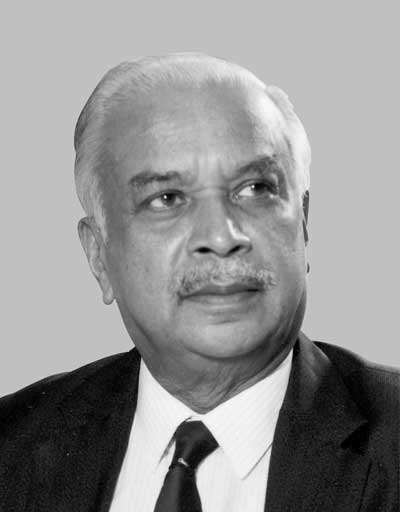 Stanley Jayawardene had no knowledge of or experience in sales when he joined Unilever Sri Lanka – then known as Lever Brothers (Ceylon) – in 1955 as a sales manager. But he did come armed with a BA from the University of Colombo and experience as an assistant assessor at the Inland Revenue Department (IRD).
He joined 'Levers' as its advertising manager and was trained in advertising at Hindustan Lever, Bombay. Although Jayawardene was considered to be a strict disciplinarian, colleagues have described him as 'a kind and caring human being who never failed to understand the difficulties that others went through.'
Clearly, here was a man of considerable ability who was to gain admiration and proceed along a highly successful career path at the FMCG giant of which he rose to be the first Sri Lankan to hold the position of chairman.
On his death, former colleagues wrote glowingly and with great admiration that 'the private sector lost one of its most highly respected leaders whose astute leadership was crowned with values and principles he steadfastly believed in.'
What was so unique in him was that for the sake of personal glory or accomplishment, Jayawardene would never sacrifice the sterling qualities he so zealously safeguarded… he still achieved what he wanted, following the dictates of his conscience, they added.
These qualities, the value of which the 'simple outstation lifestyle and upbringing' of his formative years in Anuradhapura had influenced, shaped his strength of character into manhood. The ambient environment of the sacred city had undoubtedly coloured his outlook and Jayawardene found the philosophy of Buddhism compelling enough to change his belief from Christianity when he was as young as 14.
Jayawardene's much lauded characteristic of following the dictates of his conscience earned him a reputation that has endured to this day, and was appreciated and valued during his lifetime. Throughout his career and even after retirement from Unilever, Jayawardene's sterling qualities were much in demand, and he served on a great many commissions and boards.
He left behind not only the legacy of his own career, and example of hard work and dedication to service. The men and women he'd groomed to lead with integrity and efficiency carry forth the values of sincerity of purpose, and acting in line with doing what is not only right for them but simply what's right.
Stanley Jayawardene: discipline dictated by conscience.