THE BIG PICTURE
THE
VACCINE

MAFIA
Sri Lanka and Sri Lankans have shown their colours lately
Reports and widespread allegations of vaccine anomalies have held sway in the mainstream media and more so in the social media space in recent weeks… so much so that many of the irregularities – ranging from 'VIP lists,' jabs for cash and vaccine thefts among others – are now the subject of official investigations.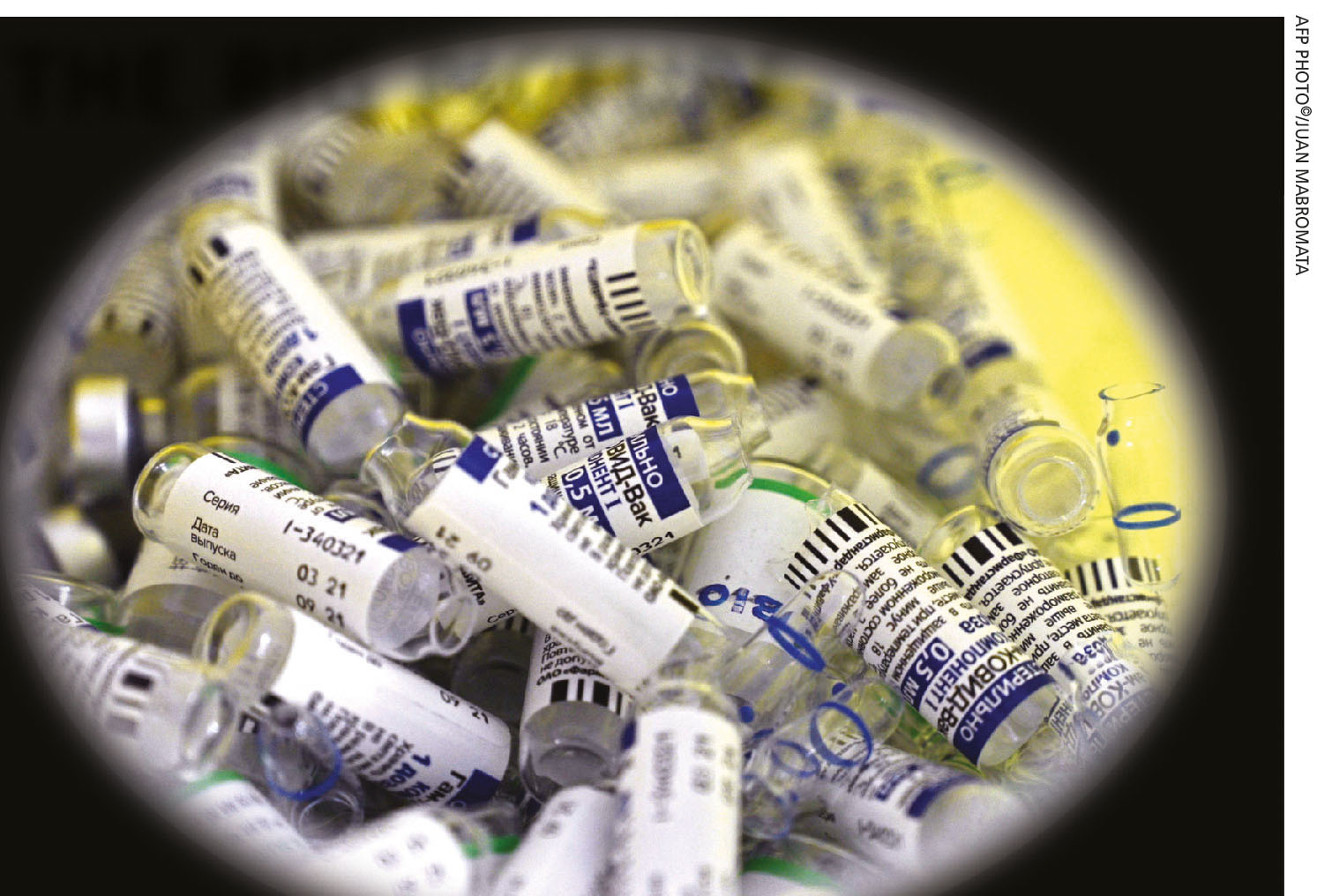 Whether these probes will unearth anything, be swept under the carpet or used to find a few scapegoats to warn others to come clean, only time will tell – and there's always the spectre of those who set the rules (and their friends and families, of course) and break them going scot free.
Since the citizenry knows full well that corruption is par for the course in political circles and has been for donkey's years (some say it's been around for most of our independence era), and former heads of state have themselves acknowledged this, it may be time for the people to start looking inwards.
This means thinking about how we, the people, contribute to the rotten state of the nation.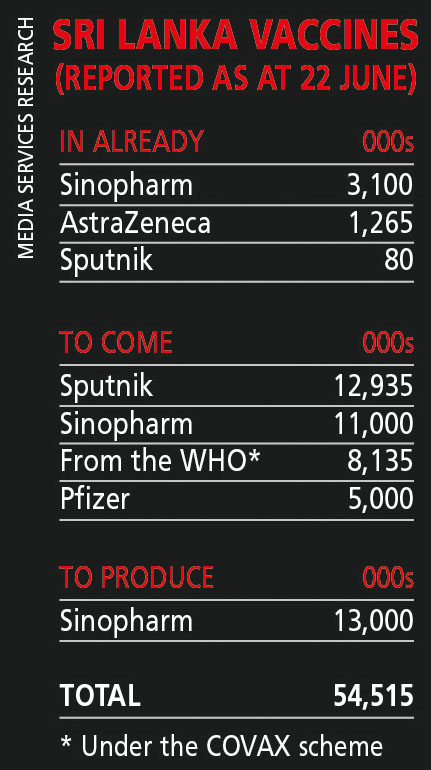 For example, there won't be any 'VIP lists' if the people refrain from pulling strings. Errant public officials will not be able to pocket dirty money on the side if there aren't any givers and the same goes for the thieves who are depriving others of being immunised on time.
And for what it is worth, let it also be said that it's the people who vote for rogue politicians who in turn appoint fellow villains to high places so as to sustain the vicious cycle – and themselves! This is the big picture.
The other side of the coin is that Sri Lanka's vaccination roll out is slowly but surely gathering momentum and we have more than what's needed for two doses for everyone in the pipeline. Most recently, the roll out has averaged nearly 90,000 jabs a day and over three million people have been vaccinated with one or two doses so far (that's 15% of the population).
As for reaching herd immunity, the government has set a target of vaccinating 63 percent of the citizenry with two doses by the end of this year, for which we need around 26.5 million vaccines.
If reports of orders made and local production planned are reliable, Sri Lanka will have nearly twice as many doses of COVID-19 vaccines as it needs and this bodes well for the likelihood of boosters being needed in the future.
So yes, there's a ray of hope; some light at the end of the darkest of tunnels. On the contrary, we hear more bad news of deadly variants emerging from one place or the other every now and then, some of which may undermine the protection that immunisation offers. Enter Delta, which originated in neighbouring India.
As for the finish line, we may very well have a long distance to run to reach it… let's hope we get there before this year is out.
– Editor-in-Chief