THE BIG PICTURE
A SHOT IN THE ARM
Why it is at the top of our wish list for the New Year
In a recent interview published in the Sunday Times, the Country Representative of the WHO Dr. Razia Pendse explained that while Sri Lanka "awaits the approval and subsequent delivery of vaccine doses, it is important to have a national plan for the deployment of a COVID-19 vaccine."
She continued: "This includes a budgeting-financing framework, regulatory requirements, prioritisation of population groups, health system requirements, mechanisms and platforms for the delivery of vaccines… and improved community acceptance."
So as we welcome 2021 and put 2020 behind us, the million dollar question is: Has Sri Lanka done any of this? The short and bittersweet answer is 'no!'
Pendse revealed that a "limited number of vaccines may be available for high-risk groups starting from the first quarter of 2021," and the rest will "begin arriving in countries in the middle of 2021."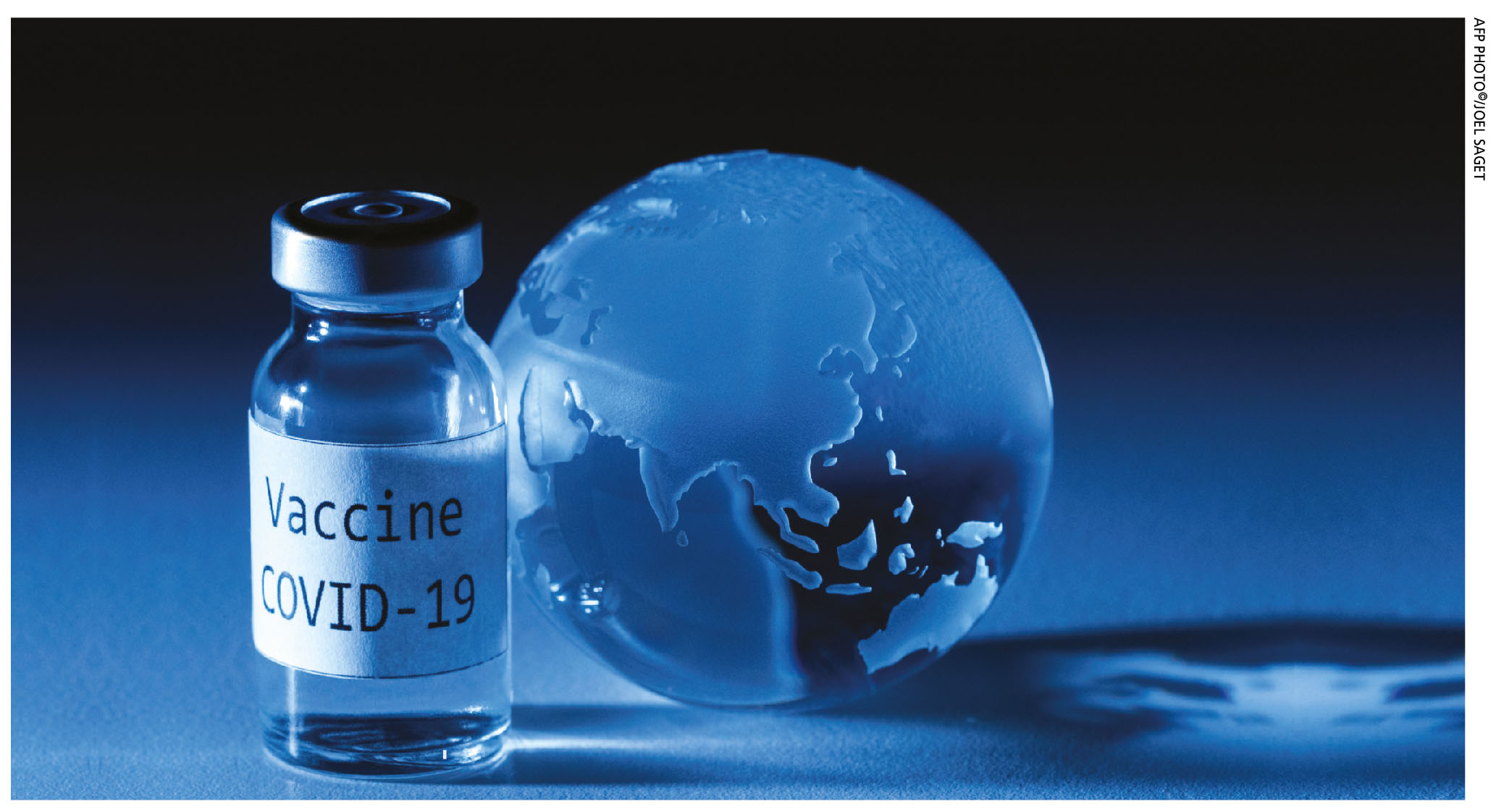 One assumes she was referring to the COVAX initiative, which the World Health Organization has initiated together with the Vaccine Alliance – a public-private global health partnership with the goal of increasing access to immunisation in developing nations such as ours.
Sri Lanka has been promised four million vaccines under this programme although it needs at least 15 million to achieve the 75 percent or so immunisation of its people to gain herd immunity and reach a reasonable level of safety.
So while more and more countries announce plans to offer free vaccinations to their citizens, and others join the lengthening queue to order the vaccines they need – from the likes of Pfizer, Moderna, AstraZeneca, and other brands being rolled out in Russia and China – Sri Lanka remains silent on what (if any) plans it has to immunise its people.
Strangely, Budget 2021 – which was presented in November – made no reference to an allocation to purchase vaccines and there's been little if any news on this front since then except for seemingly unofficial statements attributed to ministerial types in the press, alluding to the possibility of immunisation commencing as soon as in mid-February.
But it is a given that an immunised society will become a sine qua non during the course of 2021, not only for travel purposes but perhaps even to remain part of the global supply chain.
Singapore is undoubtedly the benchmark for Asian nations such as ours and how it has approached the need to purchase vaccines is worth taking note of.
In a televised address to the nation on 14 December, Prime Minister Lee Hsien Loong announced that Singapore was expecting its first shipment of the Pfizer-BioNTech vaccine by the end of December and that if all goes according to plan, all Singaporeans will have access to vaccines by the third quarter of 2021.
As it turns out, the first batch of vaccines arrived in Singapore on 21 December – ahead of the prime minister's deadline!
Not only has the tiny city state set aside one billion dollars to purchase and administer vaccines, the PM revealed that "we placed multiple bets to sign advance purchase agreements" and "made arrangements with pharmaceutical companies to facilitate their clinical trials and drug development in Singapore."
He also disclosed that his government "supported local efforts to develop a vaccine" as a form of insurance "in case the global supply chain was disrupted." The objective was to be "near the front of the queue for vaccines and not last in line…"
As things stand, we may well be joining the tail end of the queue. And as business confidence continues to head south, Sri Lanka desperately needs a shot in the arm – and that, let it be said, can only come from a vaccine to stop the spread of COVID-19.
– Editor-in-Chief