THE BIG PICTURE
BITTERSWEET TEACUP
From Ceylon Tea to Sri Lanka Cricket the authorities are killing a nation's spirit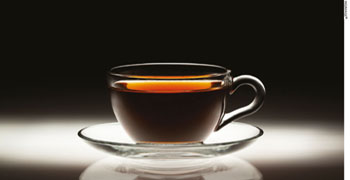 Media coverage of the recently concluded annual general meeting of the Sri Lanka Tea Board offered a glimpse of where a famous cuppa is heading – into the wilderness, it would seem.
While the tea board celebrates Ceylon Tea's 150th anniversary this year, its soft-spoken chairman pointed his finger at the government's Achilles' heel – policy-making – in a no-holds-barred keynote speech that must have made other state appointed officials look in the mirror when they returned to their homes…
Because it takes more than an ounce of courage to say it as it is. Rohan Pethiyagoda lamented: "I am being outspoken and possibly suicidal. But I have tried for one and a half years, and not succeeded; and I know many other heads of institutions are in the same situation. We just cannot cut through the red tape."
"I ask you to put pressure [on them] because a lot of you are closer to politicians," he pleaded. But as we know, yes-men don't resort to criticising their masters and so the poor public continues to fund a state that is oblivious to the national interest.
In the case of Ceylon Tea, the holy grail of our island's fame is about to spill over in vain. As Pethiyagoda remarked, "the system handicaps not just the tea board but pretty much every government institution."
According to the tea authority's chair, a whopping Rs. 5.8 billion is presently sitting in a fund "like a cherry to be picked," which has accumulated over seven years thanks to a levy of 3.50 rupees for every kilogramme of Sri Lanka's tea exports. Which is why he says the proposed global tea promotion campaign has been unceremoniously left on the back burner.
What's more, Pethiyagoda revealed that his institution's search for a qualified chief financial officer (CFO) for some eight months continues to hit a brick wall because of red tape.
By the time approval to fill this key vacancy was granted (this took a cool three months, would you believe!), the suitable candidates had moved on by accepting better-paid job offers.
At around the same time as when the tea board decided to seek approval to recruit a high calibre CFO, the Oxford English Dictionary added a new word to its vocabulary – aiyoh!
So yes, Pethiyagoda's apparent outrage isn't a storm in a teacup; it's a hot-button issue that even supporters of the so-called yahapalanaya government are beginning to more than fret about.
And while we continue to read and hear about the empty promises our politicians make, the few who are willing to walk the talk are being stifled. The irony is mind-boggling.
The Chairman of the Sri Lanka Tea Board may soon conclude that he's been handed a poisoned chalice much like Angelo Mathews did three weeks ago – sadly for lovers of the nation's favourite sport, Mathews bid adieu to the job of leading our cricket team amid widespread allegations in the press about administrative bungling and politicisation of a sport that has brought honour to Sri Lanka.
So two of our precious nation's supreme brands are being run to the ground. Some state of the nation this is. It is fraught with peril.
– Editor-in-Chief