COMBANK
Serendib Finance Dambulla Branch moves to spacious new office
Serendib Finance Ltd., a fully-owned subsidiary of the Commercial Bank of Ceylon PLC, recently relocated its Dambulla branch to a spacious new building, and has announced higher interest rates for fixed deposits.
The new office located at No 679, Anuradhaphura Road, Dambulla was declared open by the Chairman of Commercial Bank and Serendib Finance Mr Dharma Dheerasinghe, Managing Director and CEO of Commercial Bank Mr S. Renganathanand the Managing Director and CEO of Serendib Finance Mr Upul Dissanayake, in the presence of representatives of senior management and staff of the company.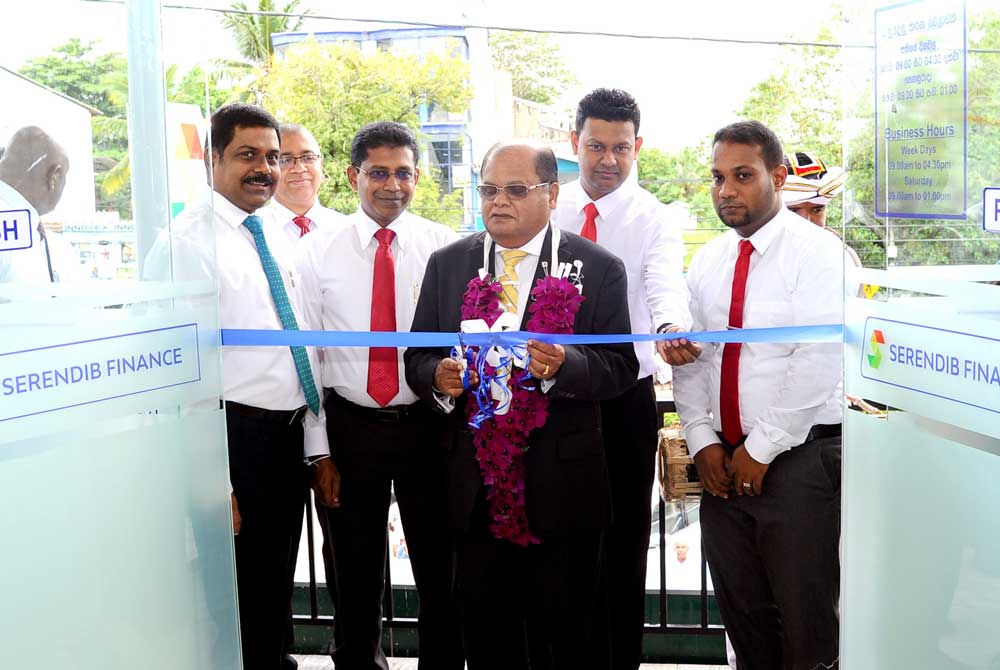 Commercial Bank and Serendib Finance Chairman Mr Dharma Dheerasinghe cuts the ribbon to declare open the relocated Serendib Finance Dambulla Branch in the presence of the Bank's Managing Director and CEO Mr S. Renganathan (extreme left), Managing Director and CEO of Serendib Finance Mr Upul Dissanayake (3rd from left) and representatives of the senior management of Serendib Finance.
Assigned an A+ rating by Fitch, Serendib Finance Ltd. offers tailor-made leasing facilities for a wide range of vehicles including personal, commercial and all-purpose vehicles as well as machinery and equipment. The company also offers other financial services such as fixed deposits with competitive returns and provides business loans, mortgage loans and pledge loans.
Formerly known as Indra Finance, the company was re-launched as Serendib Finance Ltd. in 2015, nine months after it was acquired by the Commercial Bank of Ceylon PLC. Today Serendib Finance operates a network of 10 branches around the country, and is powered by ICBS technology.
The parent company, Commercial Bank is the sole shareholder and the only Sri Lankan Bank to be ranked among the world's top 1000 banks for nine years consecutively. Commercial Bank operates a network of 267 branches and 856 ATMs in Sri Lanka. The Bank won over 40 international and local awards in 2018, has received more than 25 awards to date this year, and been ranked among the 10 Most Admired Companies in Sri Lanka in 2019.
Commercial Bank's overseas operations encompass Bangladesh, where the Bank operates 19 outlets; Myanmar, where it has a Representative Office in Yangon and a Microfinance company in Nay Pyi Taw; and the Maldives, where the Bank has a fully-fledged Tier I Bank with a majority stake.