NUMBERS AND NOUS
Deshamanya Deva Rodrigo
PricewaterhouseCoopers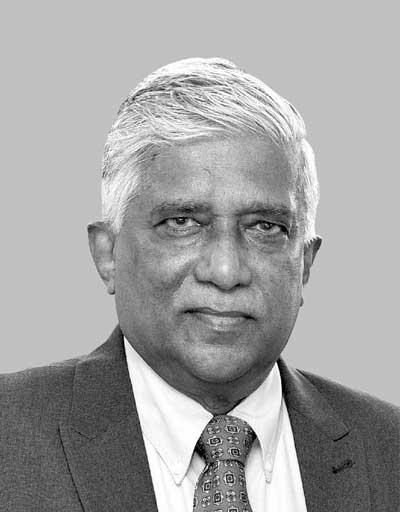 Take a cursory glance at any list of corporate leadership and you will no doubt pick out several who are or have functioned at some time as accountants. Chartered accountants were the first accountants to form a professional accounting body, initially established in Scotland in 1854 – and the title is an internationally recognised professional designation.
Deshamanya Deva Rodrigo qualified as a chartered accountant and joined Coopers & Lybrand (now PricewaterhouseCoopers – a.k.a. PwC) in East Africa in 1974. Six years later, he moved to serve in its prestigious London offices, which managed the global brand, and developed policies and initiatives, to create a common and coordinated approach in areas such as risk, quality and strategy.
When PwC established its Sri Lankan firm in 1981, Rodrigo was named founder partner. In 2006, when he retired from the local partnership of the professional services firm, Rodrigo had held the position of senior partner for 14 years – since 1992.
Rodrigo's career is an impressive résumé. As many members of his profession have been, he too was a confident choice and the ideal candidate for many positions of leadership in the corporate milieu. And the nation has benefitted from his contributions as Chairman of the Ceylon Chamber of Commerce, a Director of the People's Bank and a member of the Telecommunications Regulatory Commission of Sri Lanka (TRC).
He was also appointed a member of the Monetary Board when the Central Bank of Sri Lanka expanded its membership to five from three.
In his words at a forum in his capacity as a director of John Keells Holdings, Rodrigo's training and professionalism are evident. He was eloquent about avoiding conflicts of interest; and if a potential for such does arise, Rodrigo advised that one must make immediate disclosure.
Accountability is clearly at the forefront of his ethos; and he believes that allegations should not be levelled unless there is sound evidence in support. He has made similar cautions with regard to whistleblowing in the absence of proper procedures and checks.
Ever the accountant, he leaves this thought with fellow professionals that the truth and fairness of financial data is directly linked to the responsibility of auditors, and that this has become crucially important to the prevention of terrorism and money laundering.
For his myriad services to the nation, Rodrigo was conferred the national honour of Deshamanya in 2005.
Deva Rodrigo: introduced professional accountability to enterprise.