LEADING BRANDS PROFILES
Commercial Leasing
Q: How has the organisation grown over the last 12 months or so?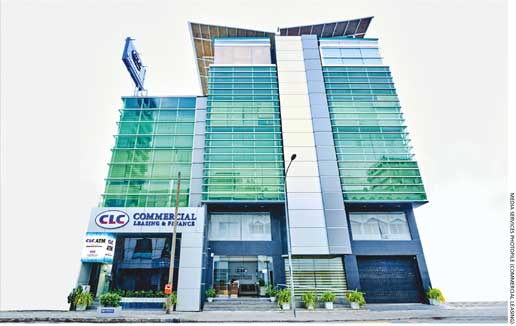 A: Although it began with uncertainty, by the end of the first quarter of last year, Commercial Leasing & Finance (CLC) decided to take a different perspective of the pandemic, and realigned efforts to the company's main objective of managing its assets and lending base.
We identified that our main customer segments – SMEs and micro markets – needed more financial services and if managed well, they would be the least affected by the pandemic.
CLC accelerated its marketing efforts and prioritised lending initiatives. Being a one stop shop for financial services – including products such as leasing, loans, microfinance, Islamic finance and gold loans to name a few – we delivered our entire portfolio to carefully targeted market segments.
This affirmative outlook resulted in strong positive sentiments about the organisation among our employees and customers. CLC became a household name and witnessed record growth in its overall portfolio, opened two branches and significantly increased staff numbers to cater to the burgeoning demand.
Q: What is your view of the impact of the pandemic on brands?
A: The impact was experienced throughout the country. However, CLC converted this threat into a massive opportunity with regard to its core business of providing microfinance services.
Realising our strengths as being among the most capitalised financial services providers that is a part of one of Sri Lanka's largest conglomerates, CLC prioritised catering to customer requirements during this crucial period.
We offered assurance to our investors, the public, bankers and overseas funding lines, which provided us with adequate liquidity to continue our aggressive lending strategy, prioritising the SME and micro markets. In fact, CLC has granted more than 18,000 micro-loans in the last six months alone.
Q: In your opinion, how can brand investments strengthen businesses and support their recovery in the present scenario?
A: We believe in investing in our core business, which strengthens the brand. To do this, we concentrate heavily on our product portfolio.
CLC has invested heavily in customer engagement during the pandemic. As an organisation, we concentrated our efforts on strengthening the core business – a successful strategy that we implemented last year with the buy in of all staff.
A fundamental formula of our financial services business is adopting a granular approach, covering a vast base of customers with small facilities. This has worked well for CLC in reestablishing its role as a microfinance company that creates value for people.
Q: Could you elaborate on the relationship between brands and the financial performance of organisations?
A: Our financial performance powers our brand – a relationship that outlines our core promise of providing financial services to customers.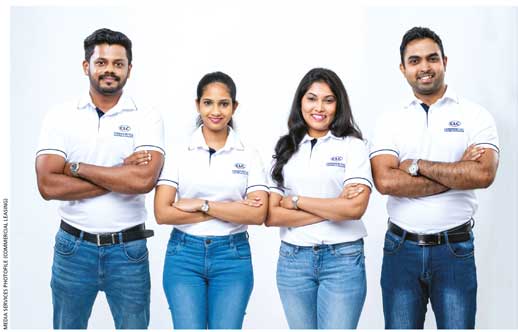 The last 12 months have been exemplary for CLC. Capitalising on the drop in the cost of funds last year, we maintained our turnover and yields by designing an optimum portfolio mix.
This resulted in net interest margins improving dramatically and a 90 percent increase in our bottom line, 15 percent rise in the deposit and asset base, and a non-performing loan (NPL) rate that is 60 percent lower than the sector.
Q: How are your brand communications conducted?
A: We adopt a highly targeted approach – CLC has over 50 teams across the country conducting grassroots level marketing campaigns; and we implemented more than 50 marketing campaigns each month on average last year.
We opt more for targeted below the line communications than mass marketing; and we carefully plan which products to market to particular customer segments and focus on specific portions of micro markets.
CLC is also active on social media – mostly with granular products such as microfinancing and pawning – to create awareness among a larger audience.
Q: What are the brand's plans for the rest of this year?
A: We will focus more on creating brand awareness in the main media, riding the momentum we've gathered this year.
CLC will also be launching two or three new digitally optimised business lines including new sub-brands that will be stand-alone product lines. The company will be focussed on creating awareness of its overall portfolio – an endeavour that all our business units will adopt at the product level.
All these efforts are concentrated on strengthening our core business of providing financial services and solidifying the brand.
website : www.clc.lk