KPMG SRI LANKA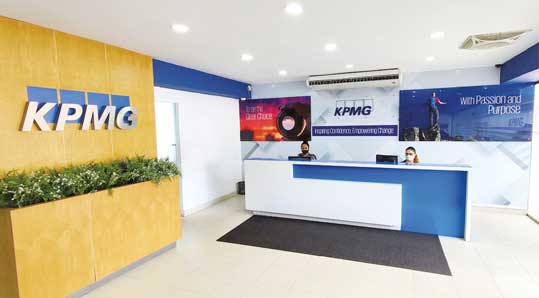 Geared with the knowledge and expertise of KPMG International in serving a broad spectrum of industries, sizes and types around the globe, KPMG Sri Lanka – with its 125 year history – is one of the country's largest professional services firms and oldest chartered accountancy firms. Committed to upholding its values while ensuring excellence in operations and delivery quality, the firm boasts an expansive service portfolio including (but not limited to) external audit; tax consultancy; internal audit and risk consultancy services; accounting, IT and deal advisory services; and management consultancy and human resources advisory services.
Q: What do you consider to be the hallmarks of KPMG's quality perspectives that have yielded the most respect over the years?
Reyaz Mihular (RM): The firm's hallmark qualities can be summarised by our values – viz. integrity, excellence, courage, together and for better.
Our business operates on a two pillar strategy of growth and trust. We don't compromise trust for growth since growth without trust is not sustainable. Respect comes when stakeholders trust you – i.e. when they see your actions reflect your words.
Over the years, we have built a collection of trust capital; it's not something you can buy.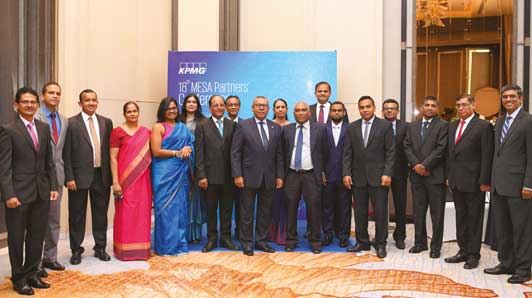 Q: Could you outline the ways in which corporates can leverage respect earned during the COVID-19 crisis?
RM: When the pandemic struck, we took a firmwide decision to protect our employees who are our biggest asset. We decided not to retrench anyone or implement salary cuts – except for partners' salaries – and support our employees and their families, no matter how long the lockdowns last.
This decision has paid off. Employees have felt appreciated and valued; and as a result, the firm has earned a lot of respect.
Suren Rajakarier (SR): COVID-19 is not going to disappear anytime soon so corporates must leverage the loyalty they claim and the respect they've earned. In addition, transparency in our communications with stakeholders is critical.
Corporates also need scenario and contingency planning, and must prioritise and assign resources accordingly to thrive in today's rapidly changing environment as the cost of inaction is higher than that of action.
Q: In what ways does respect within the workplace help nurture admiration for an organisation such as KPMG?
SR: KPMG prioritises promoting care and consideration for others, as well as ensuring diversity and inclusivity.
It also focusses on collaboration where we strive to make the internal environment joyful for employees. This helps us garner the respect of our people, which motivates them to provide the best service quality.
Ranjani Joseph (RJ): Our people define who we are as an organisation. They are our brand ambassadors and looking after them is critical.
For example, we understand the aspirations of the younger generation who don't view jobs as mere occupations but as channels to make purpose led and value driven contributions, to the organisation and society at large.
So helping them unlock their potential and binding this purpose into what they do is very important to us.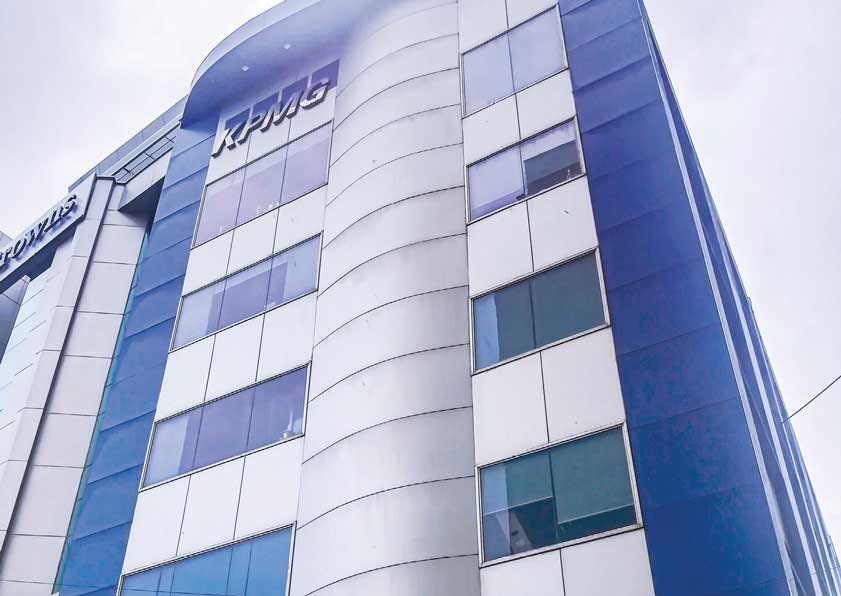 Q: What role can corporates play in uplifting Sri Lanka's image internationally?
SR: In today's landscape, consumers and employees have increasingly different expectations of the businesses they buy from and work for. Leaders are under pressure, to act responsibly and sustainably.
Now more than ever, corporates must embed environmental, social and corporate governance (ESG) in their business strategies, to be resilient in the new reality and play their part to make the world a better place.
If Sri Lankan corporates demonstrate positive intent in achieving ESG or the Sustainable Development Goals (SDGs), it will improve our country's positioning while enhancing the reputation of these businesses.
RM: The corporate world comprises each and every one of us. And we have to begin doing our bit.
Be it ESG centric strategies or combatting global warming, companies need to work towards building a better world.
It is also important to do things the right way – this is an attribute we must instil in our DNA to take our country to the next level.
Q: How can service quality garner respect for corporates – and how does KPMG look to incorporate this aspect in its operations?
Yohan Perera (YP): Quality is the ultimate goal in all we do; and as such, KPMG has a large team of staff dedicated to quality assurance globally and locally. Quality is ensured in all our dealings with all stakeholders.
For instance, we conduct client service review meetings, and ask clients to provide feedback on the level of service our teams have offered, whether we met their expectations and where we can improve.
We take this feedback very seriously and make the required improvements in our future service delivery.
RJ: Quality is key at KPMG. We never stop learning and improving; we set standards and relentlessly meet them.
There are times when some clients and stakeholders may react negatively to this sort of stringent quality compliance approach. However, given that our ultimate objective is to protect shareholders and stakeholders, we do not compromise on quality.
Q: And how important are stakeholder perceptions in garnering corporate respect?
RM: Stakeholders are important in every­thing we do – we are always mindful that there's a larger community of stakeholders depending on our integrity and courage to say and do what is right, and deliver quality.
If a client doesn't make an effort to do what is right despite our advice, after all attempts, we may even discontinue the relationship as the firm doesn't want to be associated with parties that are not receptive to doing the right thing.
RJ: Stakeholders determine your success. For a professional firm like KPMG, regulators are important stakeholders so we work closely with them to understand their expectations and concerns, and share knowledge and best practices.
Q: In your assessment, what are the main attributes of KPMG's image – and how have they contributed to the firm's recognition?
RM: We value integrity. With our scale and international reach as a significant enabler, we can say 'no' if a client is not aligned with our philosophy of pursuing what is right. We believe that being courageous enough to tell the truth is an extremely important attribute.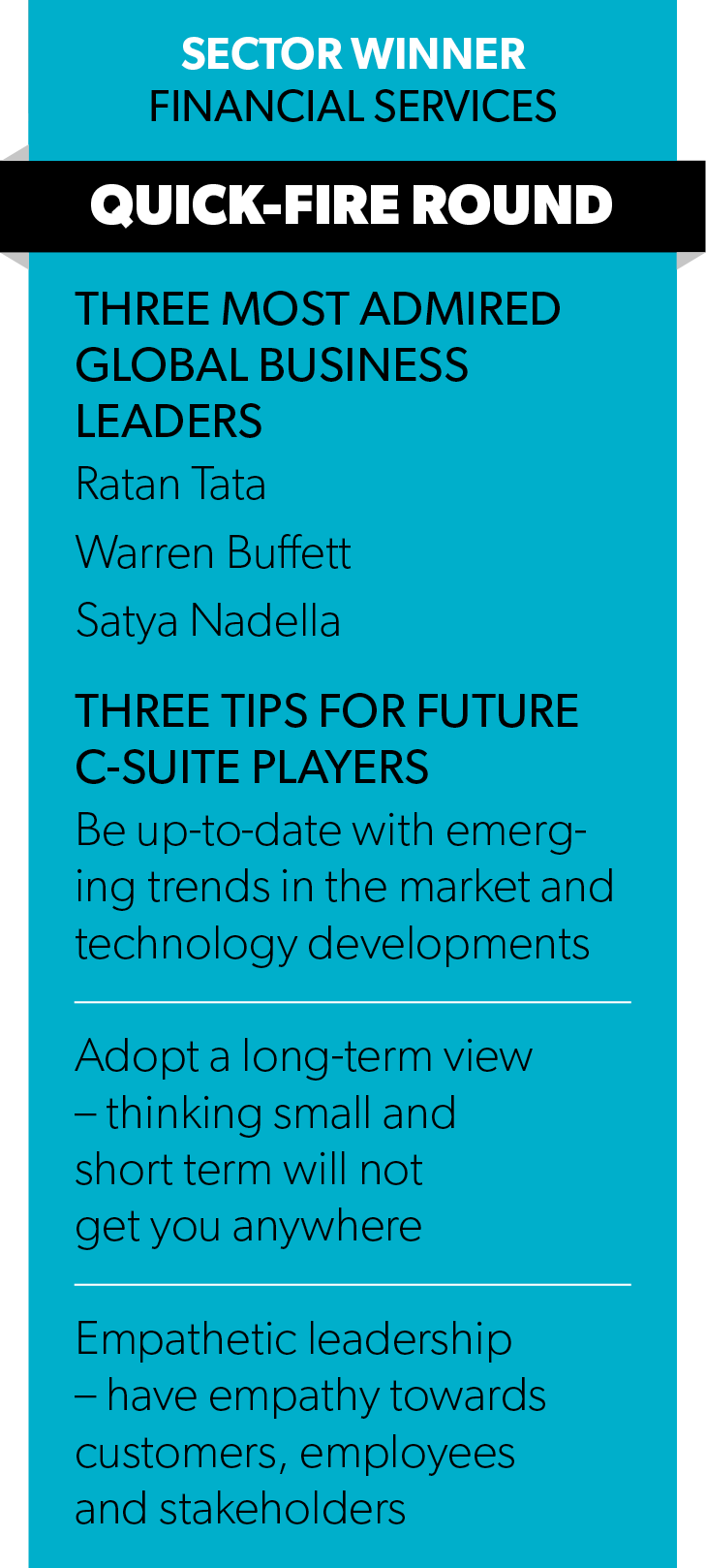 RJ: We want to be seen as the 'Clear Choice.' And we can't be the clear choice if we're not trusted, and we can't be trusted unless we work with integrity and deliver quality. We ensure that everything we do is done to build our image as a trusted and trustworthy professional services firm.
Q: Do you believe that social responsibility – which includes activities related to community engagement and environmental activism – continue to be a part of the 'corporate respect' equation?
SR: Corporate responsibility is articulated in our values as we believe in serving and strengthening the firm's markets and communities.
How we action this is by taking a long-term view – even in our day-to-day choices – and never lose sight of the importance of our role in building trust in the capital markets and business.
We make sustainable positive changes in our local communities and society at large, striving to make the world a better place.
The many corporates that behave in such a manner should be commended. We strive to make a positive impact on society and are of the opinion that this should be a part of the corporate respect equation.
Driven to help unlock the potential of its people – to create a ripple effect of unlocking the potential of clients and the community – KPMG Sri Lanka believes in the power of people. Focussed on people development through inspiring confidence, empowering change and shaping long-term careers, the firm says it is dedicated to affirming its position as a world-class employer.
www.home.kpmg/lk/en/home.html