HERITAGE HOTELIER
Cyril Gardiner
Galle Face Hotel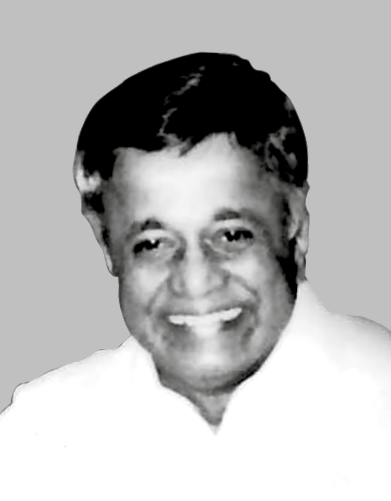 By the time Cyril Gardiner became a director of the Galle Face Hotel, 'South Asia's leading Grande Dame' was close to celebrating her centenary. Gardiner was just stepping into her story; and they would remain travelling companions for over three decades.
The first structures of what is fondly referred to as the 'GFH' today were built by four British entrepreneurs in 1864 and first christened Galle Face House. Over a period of almost 30 years from 1870, land was purchased to enable the expansion of the property; and in 1894, architect Edward Skinner completed the design of the hotel's current south wing.
Indeed, the icon has remained largely unchanged until the present day, though with restorations undertaken by both Gardiner and his heir. The North Wing in particular was refurbished under the direction of Cyril Gardiner and reopened a few years ago, following a complete makeover that truly captures the hotel's timeless grandeur.
Gardiner was no pushover and the eccentricities of his personality are now the stuff of legend. One oft told tale is how, in order to discourage guests from smoking in the rooms – understandably so, given their beautiful boarded floors – he would offer lower rates as an incentive.
Another very telling insight comes from the fact that he would use the tag line 'Help the Poor' in all his official correspondence instead of his official seal. Following in the footsteps of his forefathers, he too maintained the spirit of philanthropy and charity – Gardiner was a regular contributor to needy causes.
Both Gardiner and the GFH are celebrated, and have garnered accolades for the unique blend of historical splendour and functional modernity – 'yesterday's charm with tomorrow's comfort.' And it is this, his singular approach as a hotelier, that has paved the way for the considerable recognition the GFH has garnered to date.
The plaque at the entrance to the hotel listing the names of distinguished and colourful guests who had sojourned there was his idea. The names engraved reveal the breadth of Gardiner's circle of acquaintance: Noël Coward, Richard Nixon, Duncan White, Mahatma Gandhi, Yuri Gagarin and of course Prince Philip, Duke of Edinburgh.
By 1965, Gardiner had risen to be the hotel's chairman, and it remained under his watchful eye and personal touch until his demise, when its stewardship passed to his son. The Gardiner family and Galle Face Hotel have enjoyed an association that's older than a 100 years.
Cyril Gardiner: heritage hotelier and humanitarian.