MULTIFACETED TALENT
Deshamanya Prof. M. T. A. Furkhan
Confifi Group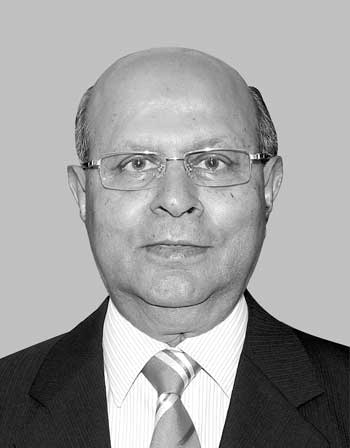 He is lauded for many contributions to the social fabric of Sri Lanka but Deshamanya Prof. M. T. A. Furkhan is certainly loved for his service to his alma mater and the doors of opportunity he opened for many young people.
But that activity is what most would consider a personal indulgence of his various achievements when compared to the others. His multifaceted talent shone in the commercial sphere of tourism and management accountancy. He has been hailed as one of the pioneers of the tourism industry and credited with establishing the management accountancy profession in Sri Lanka.
Furkhan is considered one of the stalwarts of the tourism industry for the intrepid steps he took to set up a visitor economy in the Beruwala village area with Hotel Confifi. Such an enterprise was novel to the locale and it took a dint of persuasion on his part to convince the people that a hotel would be a boon.
As ever, he brought his personal touch, promoting the hotel with the locals – he recruited and had trained men and women from Beruwala as personnel – and with tourists, especially visitors from Germany and other European countries. He was the founder of the Confifi Group of Hotel Companies and held the position of Chairman of the Group and its subsidiaries until the business was sold.
Whilst he polished one facet of his talent, Furkhan did not neglect others – he also found academia particularly appealing and was a regular lecturer in management accountancy and advanced management.
He was appointed Professor of Management Accounting of the University of Sri Jayewardenepura, was also the Principal of Zahira College – a position for which he didn't take a monthly stipend but instead, donated his pay towards teachers' salaries.
Furkhan's energy and drive remained undiminished as he served on numerous professional bodies, and in government institutions, state corporations and private sector business associations – including the Independent National Police Commission of Sri Lanka – well into his years.
In his lifetime, he enjoyed not only success but recognition too as citations and awards for his myriad contributions to the fabric of our society. Furkhan was accorded the rare tribute of two national honours in recognition of his services to education and Sri Lanka: he was conferred the title Deshabandu in 1987 and Deshamanya in 2005.
M. T. A. Furkhan: an expression of life in many dimensions.