CUSTOMER SERVICE

THE LITMUS TEST OF SERVICE
Sonali Jayalath elaborates on what it takes to enrich customer experiences
Compiled by Randheer Mallawaarachchi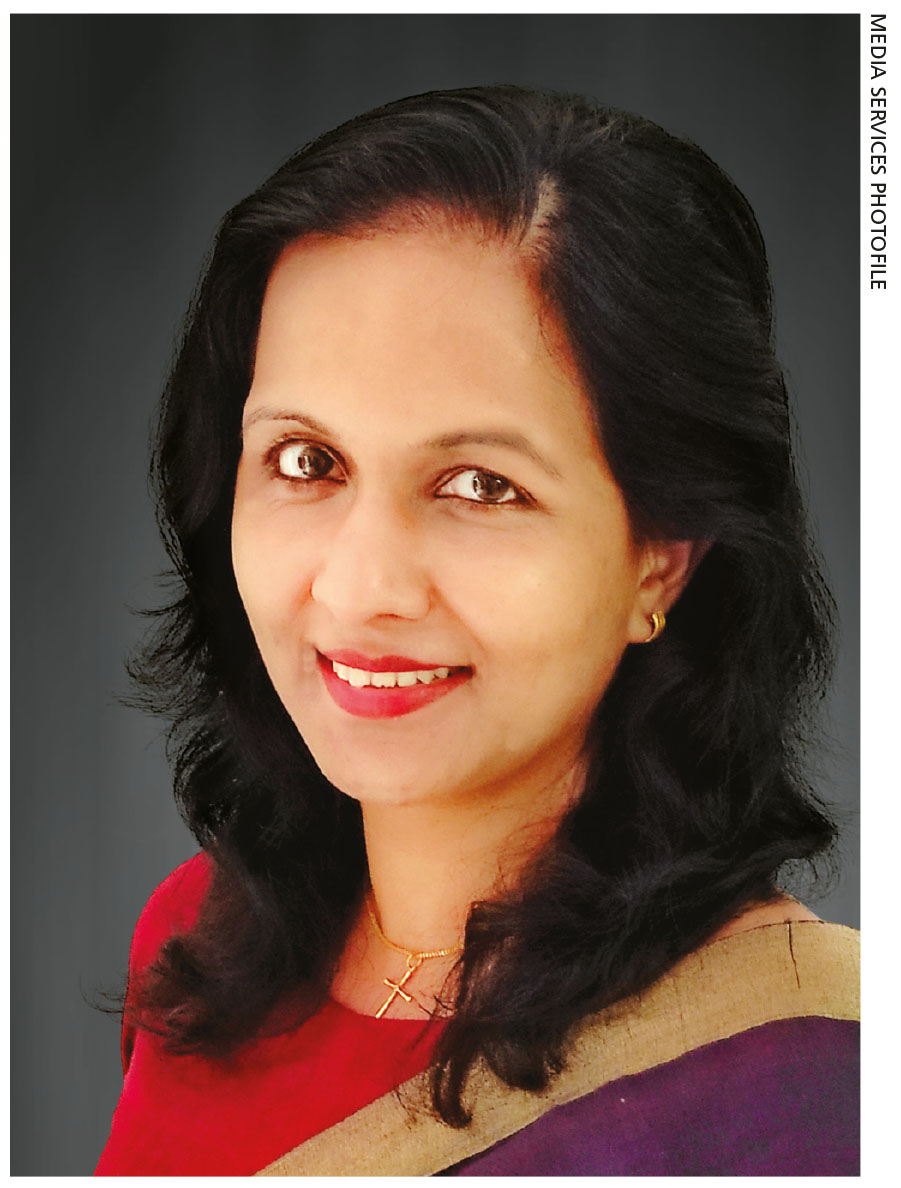 Q: What aptitude and personality traits should a person en­gaged in customer service possess?
A: The importance of customer service has become more prominent since successful organisations have begun to identify themselves as entities that deliver enriching customer experiences (CX).
Firstly, having the right attitude to envision and cater to prevailing business needs would be the primary trait that an individual engaged in this function should look to develop.
Meanwhile, the creation of great customer experiences requires an engaged and energised workforce, which is competent and geared to translate individual experiences into satisfying end-to-end client journeys.
Therefore, these individuals should continue to improve this journey to maintain a competitive edge.
Furthermore, given the dynamics of conducting business in the environment created by the pandemic, both present and future businesses need CX leaders and professionals who are conversant with the tools that digitally connect customers with an organisation.
The new generation of leaders should focus on delivering rich customer experiences by leveraging these technologies to prove they care. Such efforts will lend clients a sense of delight and a pleasant surprise whenever they interact with a service agent.
Q: And what are the new roles and responsibilities that have been adopted by customer experience staff during the pandemic?
A: With lockdowns and restrictions on physical movement being commonplace, companies have been driven to adopt a 'remote human' way of connecting with their customers and doing business.
This is different from customer service efficiencies based on physical interaction over digital or automated channels.
Furthermore, CX agents are now compelled to consider how they can embed this human element virtually and be transparent with their customers about what has changed while at the same time, surprising them with unexpected and caring gestures.
In line with this increased focus on customer experiences, executive committee level CX representation is playing an integral role in formulating business strategies.
Technical support experts with such capabilities have come to play managerial roles with an uptick in system savvy front liners. This proves that it's necessary for customer experience staff to know their products thoroughly and be able to connect with buyers on a personal level.
Q: In your opinion, should organisations leverage customer experience to improve their performance?
A: As millions are furloughed and left with a sense of isolation due to the pandemic, a litmus test for a company's CX consciousness will be how the business delivers experiences and services.
New needs have to be met with empathy, care and concern. Keeping a real-time check on changing customer preferences has led to behavioural changes. And rapidly innovating and redesigning journeys have become the need of the hour.
Organisations should have the potential to leverage customer experiences to garner business gains. The pursuit of such opportunities must be pursued strategically without risking customer burnout and it is best to seek avenues that will create a win-win outcome for both parties.
Q: What are the latest trends and innovations that companies can follow and adopt, to redefine and deliver optimal customer experience – especially in a post-pandemic landscape?
A: The post-pandemic scope of CX would mainly be based on increased digital engagement, and the importance of safety and analytics.
Digital engagement has increased exponentially in this period and leading companies have innovated in double-quick time, to replace or complement bricks and mortar experiences. Businesses have created new offerings to foster digital engagement while remodelling themselves digitally to remain economically viable.
Meanwhile, businesses should invest in building safety into the customer experience especially in the shorter term. Rethinking contactless commerce to promote safety across products, services and processes will be critical, in the context of putting customers at ease and increasing their satisfaction levels.
In addition, organisations need to be more proactive, and anticipate customer expectations and needs. They must also be willing to pursue analytics; they will then understand that their clients are likely to be the next CX leaders.
Q: How do you envision the growth of your profession in the next decade or so?
A: Customer experience will grow into a rapidly evolving business discipline. CX business leaders are holding office at Exco and C-suite levels in a majority of renowned global organisations. I expect a similar trend to emerge in Sri Lankan firms in the near future.
This will create a direct line to the leaders of businesses. Knowing their customers will enable decision makers to take optimal customer-centric decisions.
And finally, organisational success will rely on how well enterprises leverage customer experiences. The crux of corporate strategies will be more focussed on what clients want and are likely to expect from a brand or product.
The interviewee is the Senior Manager –Customer Relationship Management at Diesel & Motor Engineering (DIMO)