THE BIG PICTURE

A DREAM 

CAN COME TRUE!
Lessons from Prime Minister Imran Khan's speech in Colombo not long ago
"People who become champions are those who actually learn from defeat," Pakistan's World Cup winning captain turned politician and incumbent prime minister reminded his audience at a luncheon during a whistlestop visit to Sri Lanka in late February.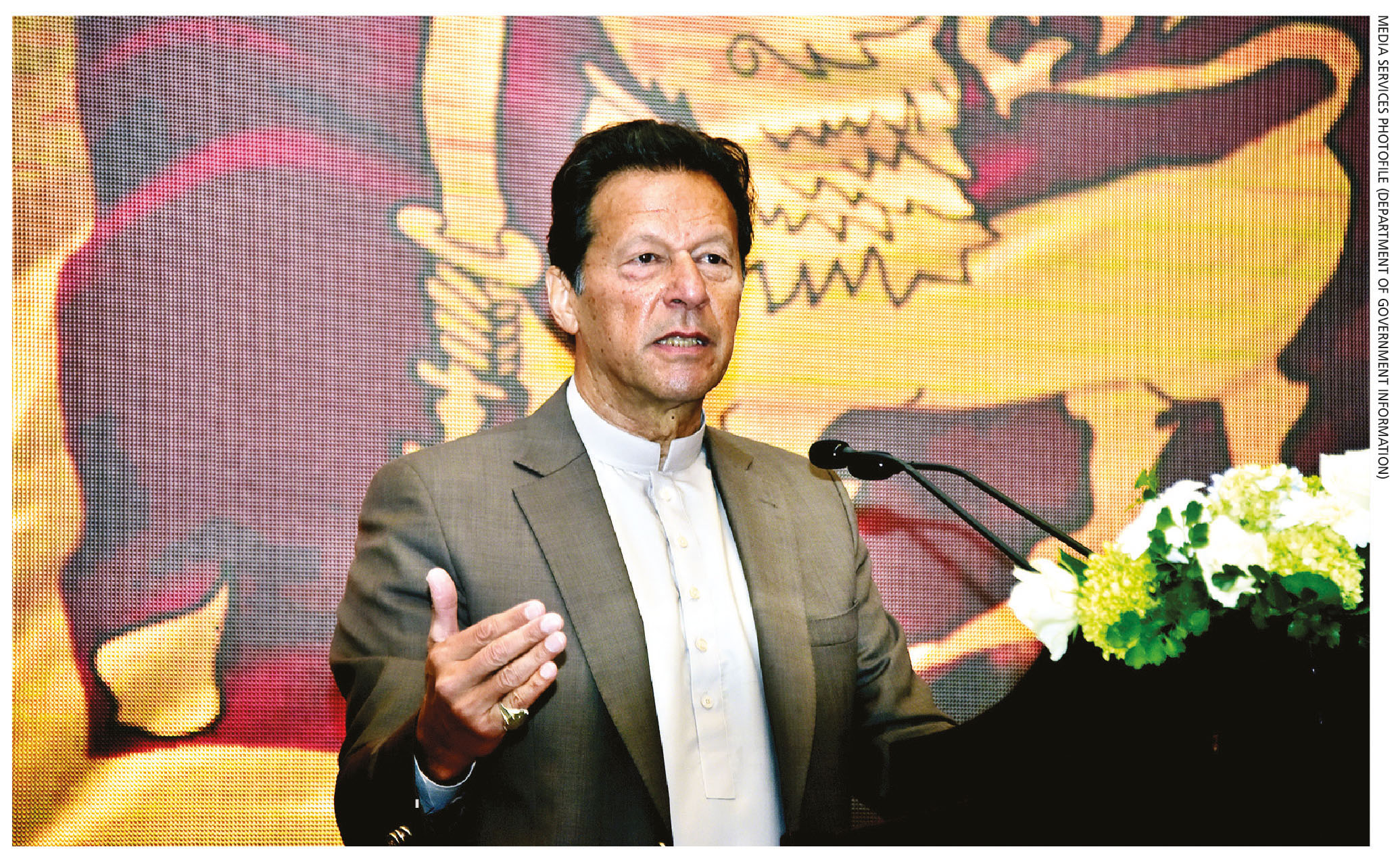 Imran was talking about both his passions in life – cricket and politics – and how he wasn't the most talented cricketer around when his sporting career took root.
Likewise, Imran confessed that he was "very naïve politically" when he decided to enter politics.
In the cricketing context, he attributed his eventual success to an ability to analyse his mistakes better than others and a willingness to work harder than most others.
Having celebrated the silver anniversary of Sri Lanka's historic and famous ICC Cricket World Cup victory on 17 March, the millions of diehard fans in our precious island must wonder why the cricketing establishment is in such a state of disarray.
Well, Imran Khan's words ring true and there's hardly a silver lining on the horizon despite the grandiose plans, nonstop rhetoric, and even the appointment of high powered committees and councils of all sorts in recent months. That we, Sri Lanka's loyal cricket fans, don't even know who picks the national squad says it all!
Of his political genesis, Pakistan's premier reminisced: "I became the butt of all the jokes not for one year, two years or five years; but for almost 14 years, people laughed at me. They never thought this guy will ever make it because I took the untrodden path."
Indeed, Imran resisted the temptation of joining an established political party and as he said, "I didn't join a group of old politicians and then form a party. I started alone with no political background."
This must sound like music to the ears for the hundreds of thousands if not millions of Sri Lankans who have been compelled to vote for 'the best of a bad lot' for donkey's years and the small minority who refrain from voting – either in protest or refusing to cast their ballot for corrupt politicians.
Truth be told, when the handful of politicians who are seemingly armed with a clean track record represent a party that has among its bigwigs the most corrupt in the land, the only plausible reason to exercise one's so-called 'democratic franchise' is to do so tactically – and the result of such a strategy as we know full well is 'more of the same'!
"It was lessons I learnt in cricket that helped me in politics," Imran asserted, adding: "The key lesson is you only lose when you give up."
Okay, so let's not give up. Let's continue to dream… in the hope that be it on the cricket field or in national politics, we will see the light of day – and a dream (or dreams) come true.
– Editor-in-Chief