MAORI CULTURE

IT STARTED WITH KARAKIA
BY Priyan Rajapaksa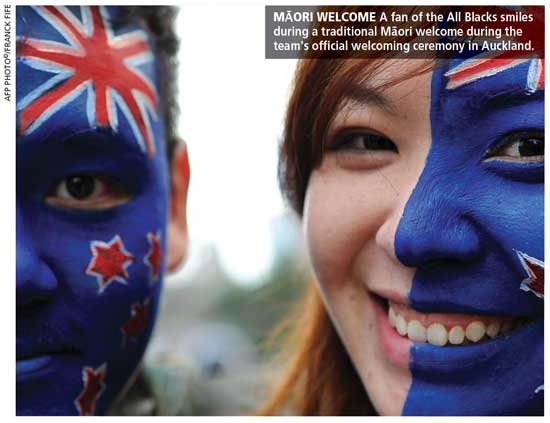 I attended my daughter's graduation recently, which began with a karakia. In multicultural New Zealand, most official ceremonies begin with these. Traditionally, karakia is used to open and close ceremonies. It is a ritual chant or set form of words to state or make effective a ceremonial activity. These are recited rapidly using traditional language, symbols and structures.
The karakia was followed by a waiata, which is a Maori song commemorating an event that is sung at tribal gatherings. This event was very colourful with many Maori graduands wearing multi-hued feathered cloaks – those from the Pacific islands were outfitted in their traditional garments.
Over 200 ethnic groups are recorded as living in New Zealand, and Auckland is considered more diverse than London or Sydney with 40 percent of its population composed of diverse ethnicities.
Although I have lived in New Zealand for a good part of my life, I'm not very familiar with Maori culture and their ways. Maori culture was pushed aside when Europeans took over the country – as also took place in Sri Lanka.
Our children have grown up in Auckland and are very familiar with Maori, Polynesian and other cultures that comprise its diversity.
My daughter graduated in Translation and Interpretation – Japanese to English, and her fellow students studied translating Sinhala to English. Translators will look for careers in the legal and health areas.
Kiwis accessing government legal or health services can request an interpreter. I have a Vietnamese client who is an interpreter and the Inland Revenue Department had a Tongan interpreter for a client. There are interpreters available in 70 languages.
While English is the main language, New Zealand has embraced its multicultural composition with as many resources as possible. I feel it has helped other cultures to feel secure and be made welcome. Sri Lankan politicians who are hell-bent on promoting Sinhalese Buddhist domination should take note.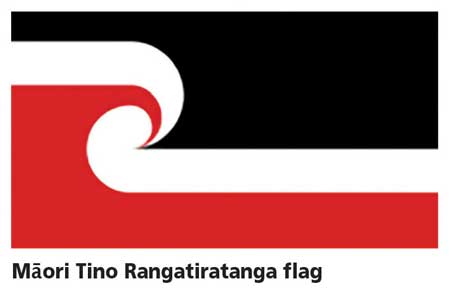 It was not always like this. The British apparently intended to recognise Maori ownership of their lands, forests and other possessions, and give these indigenous people the same rights as British subjects. However, greed for land got in the way.
The Maori and English texts of the relevant treaty differ in meaning significantly, particularly in relation to the interpretations of having and ceding sovereignty. These discrepancies and the waves of colonists, led to disagreements and warfare.
However, the British were unable to conquer the spirit of the Maori who were a warlike race and superb military strategists. The Maori were eventually subjugated, and the Treaty of Waitangi was signed between the British government and Maori chiefs in 1840.
The feeling of being deceived lingered on nevertheless, and it was fuelled by racial prejudice, as well as the whitewashing of names of mountains and regions. An uneasy peace prevailed.
In the early 1970s, the Maori protest movement in its modern form emerged. Notable successes include the establishment of the Waitangi Tribunal to address issues, the return of some tribal lands and the Maori tongue being made an official language of New Zealand in 1987. The government has paid NZ$ 2.2 billion as compensation; and of course, the adequacy of this will be questioned.
I witnessed the division in this country when the Springboks toured New Zealand for the rugby tests in 1981.
The New Zealand Herald reported: "For 56 days in July, August and September 1981, New Zealanders were divided against each other in the largest civil disturbance seen since the 1951 waterfront dispute."
"More than 150,000 people took part in over 200 demonstrations in 28 centres, and 1,500 were charged with offences stemming from these protests. A war played out twice a week as the Springboks moved from game to game," the report noted.
Two games were cancelled including the one in Hamilton. When later South African president Nelson Mandela heard of the cancellation while in prison, he had said it was "as if the sun had come out."
Rugby goes to the core of New Zealander and South African culture, and the games are fiercely contested. The captain of the All Blacks is better known than any politician. Though the New Zealand government of the day had promoted the tour, not everyone agreed.
Eight months before the Springbok tour, legendary All Blacks captain Graham Mourie said that he would not play for either his country or the Taranaki provincial team.
He declared: "You have got to be able to look at yourself in the mirror – look yourself in the eye and say that it is the right thing to do." Mourie returned as captain later that year for the tour of Romania and France.
Common sense prevailed and the country moved on. In 2009, it was announced that the Maori tino rangatiratanga flag would fly from the Auckland Harbour Bridge and on other official buildings on Waitangi Day.