LMD 100 Q&A
AITKEN SPENCE HOTELS HOLDINGS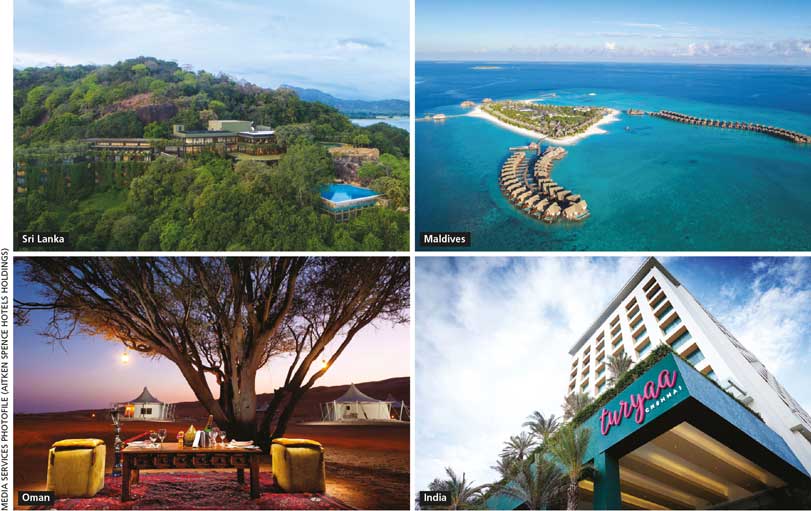 Q: How has Aitken Spence Hotels built its reputation to be at the forefront of the hospitality sector?
A: We have remained at the forefront by breaking barriers and lighting the path for sustainable hospitality, while upholding superior service and culinary offerings. Furthermore, we take pride in being the first Sri Lankan company to venture overseas in the hotel management space.
Our hotels are strategically located, unique masterpieces. Heritance Kandalama was a trendsetter in sustainable development with intelligent architecture. It was the first hotel in the world to be awarded LEED Gold certification. Meanwhile, Heritance Aarah was the first to obtain LEED Gold certification in the Maldives.
And the five-star resort Hotel Triton – now known as Heritance Ahungalla – is credited with featuring the world's first infinity pool.
And Heritance Tea Factory – a factory converted to a hotel – was the first resort of its kind conceptualised in Sri Lanka.

Q: What is your assessment of the state of business in Sri Lanka?
A: We are optimistic that we'll continue to rise above the crises. Presently, there is a surge in domestic tourism, and we expect pent-up demand for both domestic and global tourism to increase in the coming months.
We hope there will be policy consistency as it's critical that the industry recovers quickly. Given that tourism is one of the main industries that can elevate forex earnings, its speedy revival is essential.
Regulations and implementing policies to promote sustainability are also important, as we need to protect and nurture Sri Lanka's rich biodiversity.
Q: How do you view the company's medium-term prospects?
A: We're cautiously optimistic as forward bookings for the upcoming season indicate a better recovery. Given the uncertainty stemming from the current macroeconomic situation, we cannot expect a recovery to pre-COVID levels yet.
Domestic economic activities are seeing a gradual improvement and we anticipate an acceleration in tourist activities in winter if the pandemic and vaccination programmes are effectively managed – not only here but across the world. The ease of travel to Sri Lanka, and proper communication of and adherence to regulations will offer travellers greater confidence.
Our hotels' strategic locations – in Sri Lanka, as well as in the Maldives, Oman and India – have been major positives, turning out to be some of our management's best investment decisions. The hotels in the Maldives have performed well and we expect this growth to continue.
Q: What are the challenges facing the tourism industry?
A: Presently, liquidity is the main challenge. Over the last year or so, the pandemic that has severely impacted our earnings also substantially increased overheads and resulted in the accumulation of loans. Such prolonged challenges do not help even in large corporates like ours and have made it extremely difficult for SMEs in the industry to survive.
Furthermore, hotels that have been closed for long periods would need to be refurbished,  requiring capital investments. The industry will need assistance to overcome this challenge.
Sri Lanka's tourism industry will also face human resource shortages as many people are moving away from it with some migrating. Given the rupee depreciation, more people prefer to work in markets such as the Maldives and Middle East.
Both private and public sector organisations need to synergise to overcome these rapidly evolving challenges, and not merely anticipate them but adapt together.
Q: How is technology impacting the hospitality sector?
A: Technology-based innovation is reshaping the sector to a great extent, which is reflected in rapidly changing customer expectations. Data driven technologies underpin many activities such as dynamic pricing and customer profiling.
Social media and digital marketing are heavily driven by technology. Between 80 and 90 percent of our local bookings over the past year and a half have been made online. Customers are more tech savvy, self-reliant, and expect tailor-made guest experiences and greater flexibility.
Aitken Spence Hotels has used this as an opportunity to streamline processes, customise guest experiences, and enhance safety and hygiene measures under the SpenceSafe initiative. We have also taken steps to develop AI to be poised to meet future demands.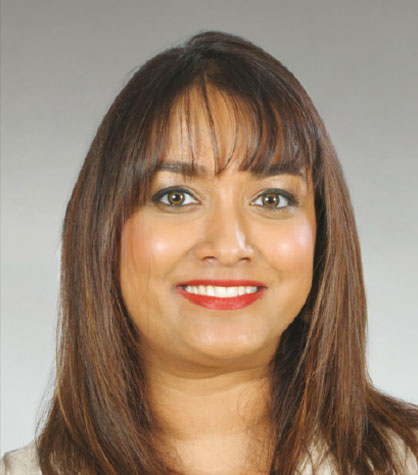 Stasshani Jayawardena
Chairperson
Aitken Spence Hotel Managements
Telephone 2308308 | Email ashmres@aitkenspence.lk | Website www.aitkenspencehotels.com