LIFESTYLE
Hiran Cooray In conversation with Ashwini Vethakan
JOURNEY OF LIFE
Born 
In 1963
Alma mater
St. Joseph's College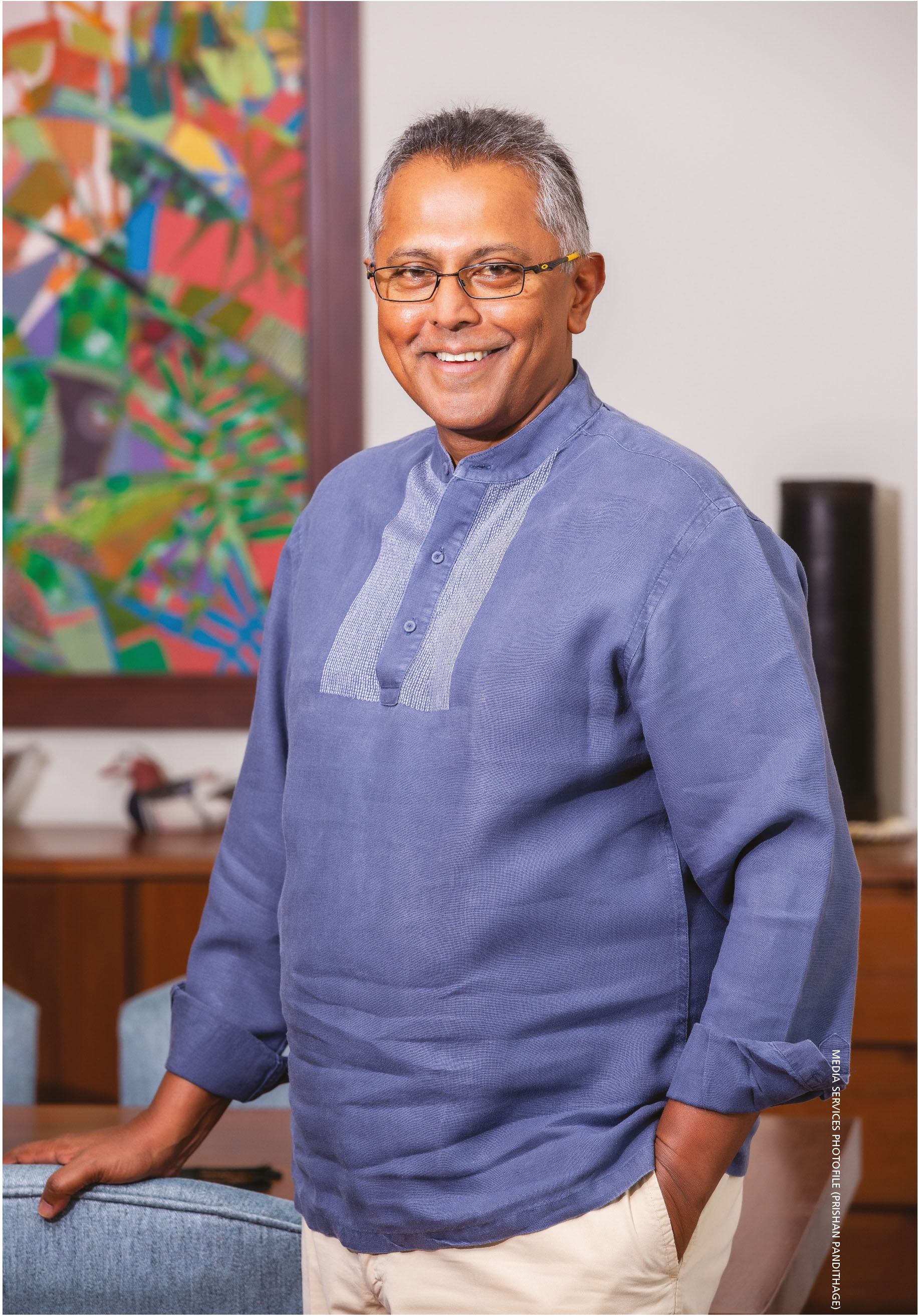 Family members
My wife (Dharshi), sons (Dmitri, Hashan and Harin), sister (Shiromal), nephew (Gehan) and mum
Wanted to be
A diplomat – but that was a long time ago!
Driven in
Anything with four wheels
Would like to be driven in
I have no preference… as long as it moves, it's fine!
INTIMATE AND INSPIRING
Likes to play
Cricket and table tennis
Likes to watch
Cricket and rugby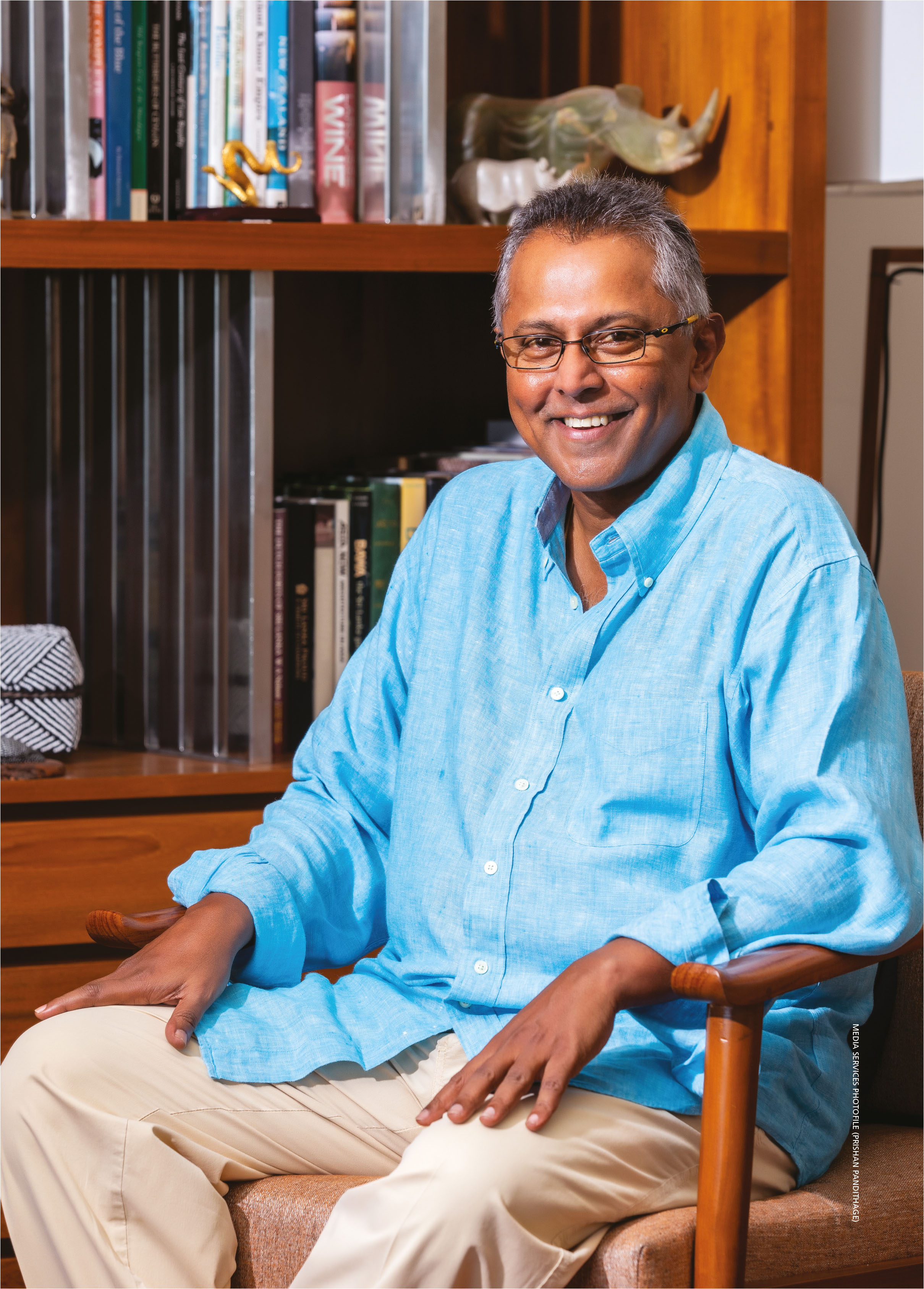 Most unforgettable event
Winning the championship when I was the captain of the under-17 school cricket team
Most forgettable event
There have been many disappointments in my life but how I handle them – with God's grace – is by forgetting them!
Purpose in life
To be a good human being and contribute to society
UP CLOSE AND PERSONAL
Most hated chore
There isn't one chore that I hate in particular
Success is
Health and happiness
Impressed by
Fun loving and happy people
Happy place
Anywhere that I am
Hobbies
Reading and birdwatching
Your biggest pet peeve
People with negative mindsets who grumble all the time!
Three things you think about when you're in your car
My family, work and sports
Items on your bucket list for the next six months
I'm hoping to embark on new ventures in real estate development and the restaurant business
Three qualities you most value in a friend
Someone who is good-hearted, makes time for you and most importantly, is humble
Three must-haves
A rosary, my Bible and toiletry kit
Three languages you wish you could speak
French, German and Mandarin
Greatest fear
God
FAVOURITES
Days of the week
Every day – I wake up and thank God for another day
Colours
Blue, beige and red
 Chill out spots
My home [in Colombo], Jaffna and my home in Ambewela
Leisure wear
A sarong
Workwear
My workwear style is more casual – pants and a polo T-shirt
Food
My wife's fish curry with pol sambol and string hoppers
Drinks
Whisky – I also like red wine
Local holiday destinations
Jaffna, Sigiriya and Dambulla
Overseas holiday destination
New Zealand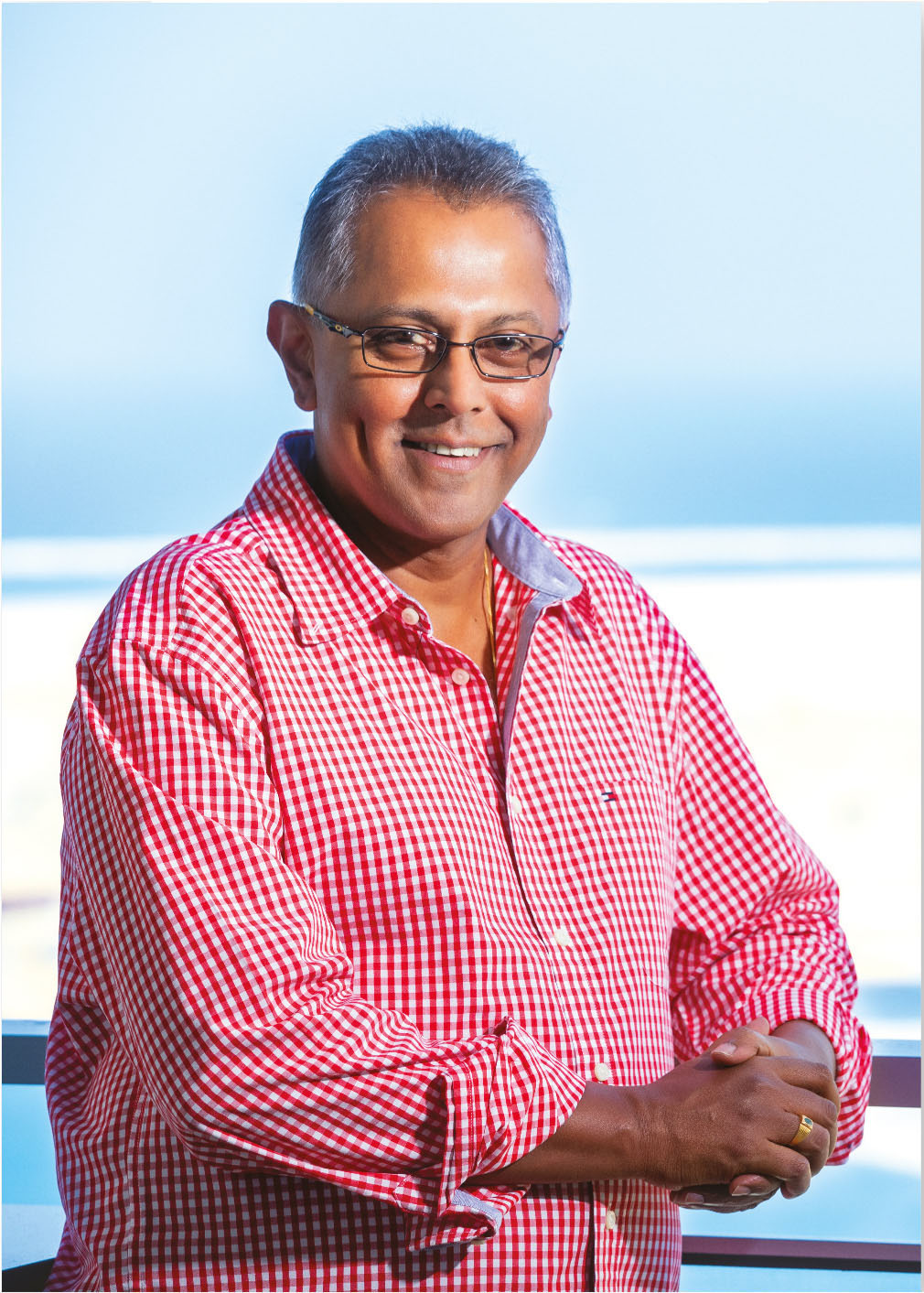 Actors
Deshabandu Joe Abeywickrama, Malini Fonseka and Vasanthi Chathurani
Musicians
Isla Grant, the late Sri Lankabhimanya W. D. Amaradeva and my dear friend Damian Wikkramatillake
MUST-HAVES
Favourite songs
Red River Valley (by Marty Robbins) and God Please Forgive Me (Isla Grant)
Favourite local sportsperson
Deshamanya Arjuna Ranatunga – not only did he generate confidence when he was on the field but passed it on to all Sri Lankan cricketers
Ranatunga's impact on local cricket
He revolutionised our approach to cricket and was probably the best Sri Lankan captain I have come across
Favourite movie
Bambaru Avith is a classic that I enjoyed watching – I like the stories from that period as well as the acting of Sri Lankans
Favourite international sportsperson
Tony Greig – he was another inspirational cricketer and leader. He had a profound love for Sri Lanka and our cricketers so he's certainly a favourite of mine
Likely retirement destination
My first option would be Sri Lanka but I also like the idea of retiring in New Zealand
The appeal of New Zealand as a retirement destination
I love everything about the country – from its people, food and wine, to the beautiful landscape and air you breathe… everything about New Zealand is nice
COMPLETE THE SENTENCE
When you dance, you look like…
Me!
The first thing you notice when meeting someone
Whether or not he or she is happy
You know it's going to be a bad day when…
Bookings are low
Failure is
The pillar of success
Family to you means… 
Love, happiness and togetherness
Global warming is…
A disaster
Social media is…
A conversation killer
Colombo is…
My hometown
Sri Lanka will have a chance to develop when…
People are disciplined
PICK ONE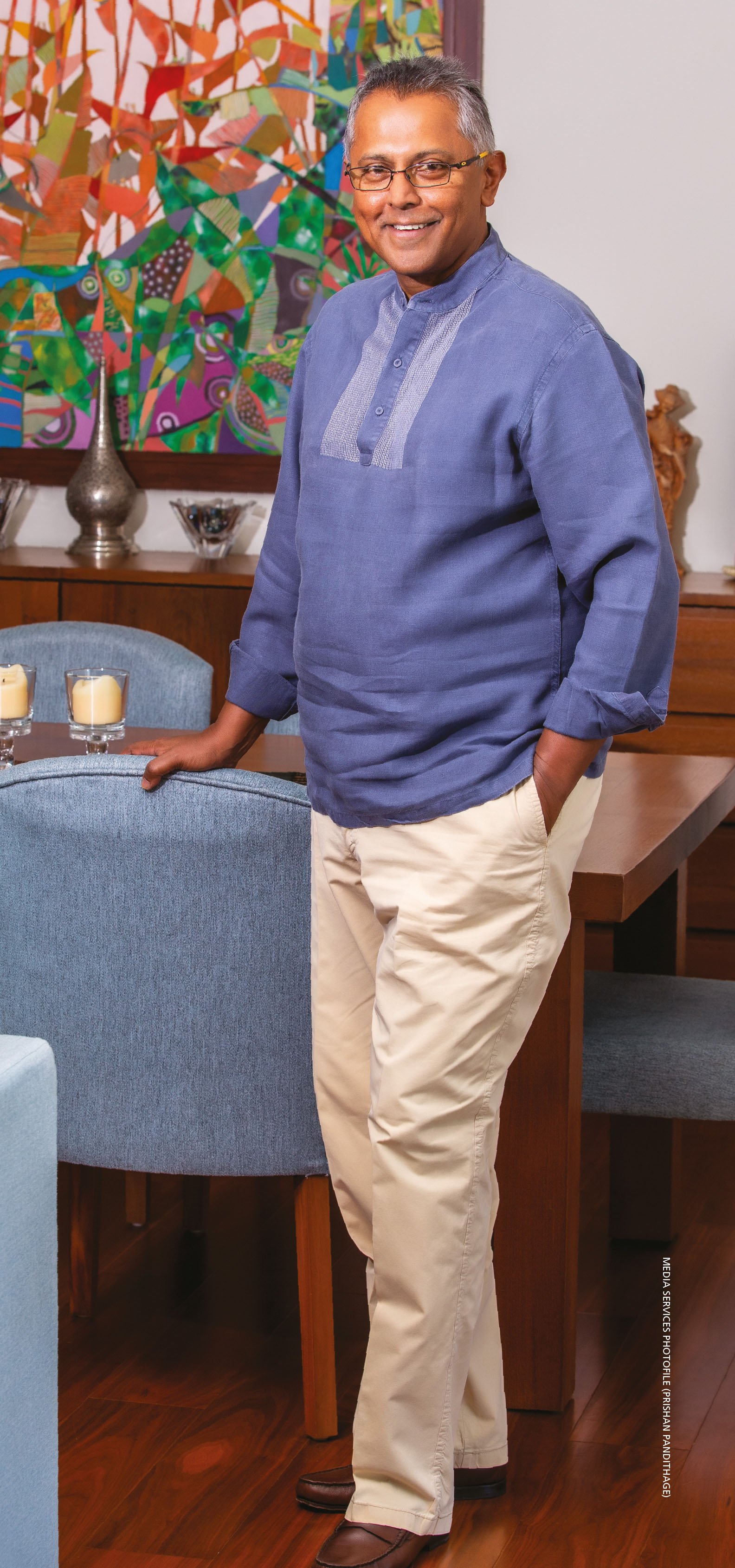 Memory skills on a scale of 0 to 10
Seven or eight (or so I hope!)
Computer ability in one word
Basic
Most productive in the morning, noon or night
In the morning
A leader or follower by nature
Leader
Cook or foodie
Foodie
Quality or quantity
Quality
The glass is half full or half empty
Half full
Work or play after retirement
I would like to do both
The most delightful word you can think of
Love
Do you consider yourself to be a student or teacher?
A bit of both
How technology will transform the future
I know technology is the future but what I'm more fearful of is the disruption that will be caused rather than the transformation
The rationale for this fear
If it stops human interaction and love, and spreads war and hatred instead, there's no point in having or using it. What is the point of developing apps if it results in people killing each other?
Most used word or phrase
Don't worry, be happy!
Role model
My father
Yourself in a few words
I'm a happy, humble and truthful person
Motto in life
Since God has given me so much, I should do as much as possible for others
Hiran is the Chairman of Jetwing Symphony and Lighthouse Hotel