HILTON

Q: What lessons have been learned after participating in the Great Place to Work® Sri Lanka (GPTW) survey?
Manesh Fernando (MF): Hilton has been participating in the GPTW survey since 2015 and this year, the most significant thing we learned was that regardless of whether times are good or bad, it's vital to stick to the basics such as caring for people. This is a principle that we have maintained consistently.
Krishanta Damunupola (KD): While Hilton has its own tools to get feedback from its team members, participating in the GPTW survey has helped us obtain unbiased responses. It has given us a clear understanding of what our team thinks of us as employers and the areas that we need to improve on to create an even better workplace culture for them.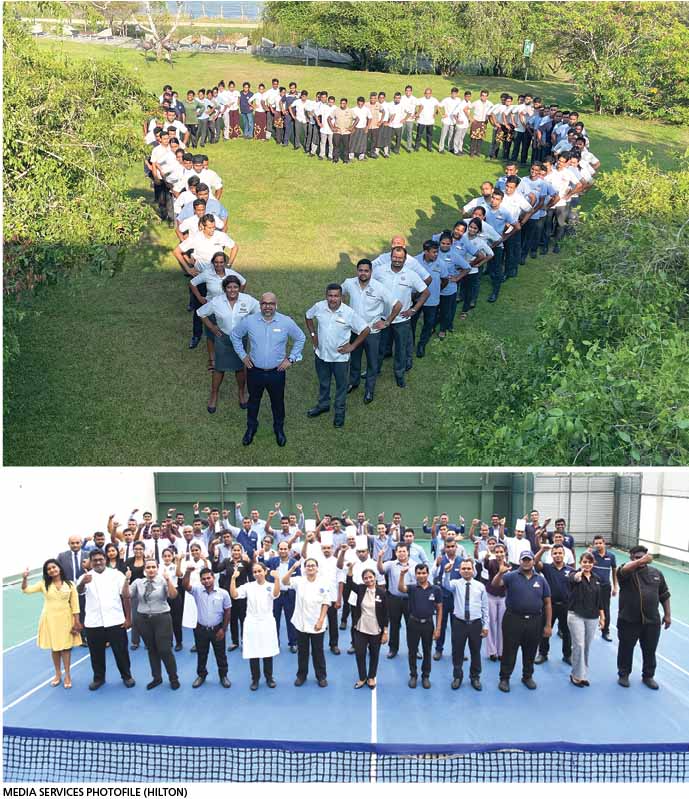 Q: Is organisational agility a priority in your workplace and if so, what measures have been taken to ensure this?
MF: Organisational agility is most certainly a top priority because of the rapidly changing environment that we operate in. We need to be agile and flexible to be able to adapt to changing internal and external dynamics while sticking to our basics.
For instance, the Human Resources division has to take different approaches when the business is going smoothly as opposed to when it's facing challenges, all the while ensuring that our people are looked after.
Karim Schadlou (KS): The brand culture of Hilton is woven around agility and flexibility. Irrespective of the circumstances, we strive to look after our team members and guests while adhering to the highest international quality standards.
Q: How can organisations create a great workplace for all?
MF: It's all about caring for people in a way that touches their hearts and minds. The philosophy is simple – we are all human; we all want to be cared for, to be appreciated and to have a purpose when we come to work.
KD: Diversity, equity and equality are the pillars that hold up our work culture. They help create a great workplace for our team regardless of gender, race, religion, sexual orientation, designation or job grade.
At Hilton, all employees are treated with respect and fairness, and everyone is given the opportunity to be unapologetically themselves. We celebrate diversity, which is our key to success.
KS: A great workplace is created by instilling and nurturing stronger engagement with the team and at Hilton, we encourage this by walking the talk across all levels of the organisation.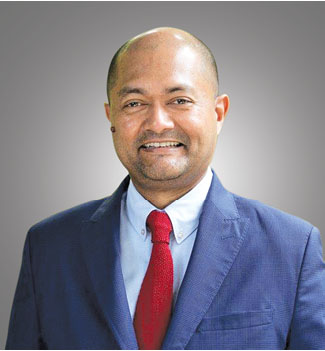 Q: How has the workplace culture changed in your organisation in the last two years in the wake of the pandemic?
MF: When the pandemic initially hit, there was a great deal of uncertainty across businesses and society at large. However, being in the people business, we realised that caring for people is of utmost importance to us. So we have always gone the extra mile to care for our people and now have taken it to the next level.
We also focussed on their mental health and wellbeing, and provided tailored care to ensure that each one was looked after according to their individual needs, and that as a team we were all more cared for.
KS: The last two years have been among the most challenging across industries. At Hilton, we ensured engagement and stronger trust among our team members. We also assured them that we are all in the same situation and will overcome the pandemic together.
Q: How has the role of employees evolved in the recent past?
MF: I think the role of employees has evolved greatly, mainly due to technological advancements brought on with the 'new normal.' As a chain of hotels, we not only care for guests but also look at safety from a holistic angle by ensuring that every operation of our business is carried out in a manner that ensures the health and safety of our customers, team members and stakeholders.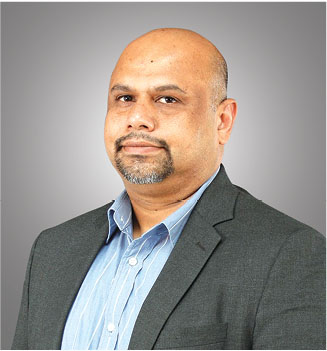 Q: How can a great workplace culture contribute to organisational performance?
MF: I believe a workplace culture aligned with the organisation's needs will certainly improve productivity. If you have a great workplace culture it means that people are happy and aligned with the company's goals. In my opinion, that's the ultimate achievement for an organisation.
KD: Happy team members equal happy guests and happy guests result in repeat business and positive feedback. This in turn attracts new guests and improves organisational performance.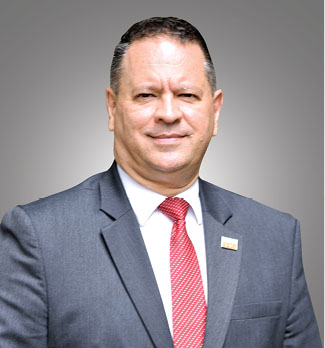 Hilton invests time and energy to build a warm, caring environment and a great workplace culture. We understand that happy team members are the catalyst to the exceptional and heartfelt service that Hilton is known for. Our team is the reason we continue to grow as a preferred brand globally.
KS: A great workplace culture motivates our team members to drive guest satisfaction, revenue and higher individual performance.
Q: What is meant by a culture of innovation and how can this be instilled in the workplace?
MF: A culture of innovation is one where people are motivated to share their best thoughts and input with the organisation. It can be created by nurturing an atmosphere where people feel empowered to find solutions, feel recognised when they are implemented and feel inspired to provide more ideas towards continuous improvement.
– Compiled by Ruwandi Perera
Telephone 2492492  |  Email colombo@hilton.com  |  Website www.hilton.com