EXPORT SECTOR
Compiled by Yamini Sequeira
THE CRISIS OF CONFIDENCE
Rajitha Kariyawasan stresses that economic and political stability are key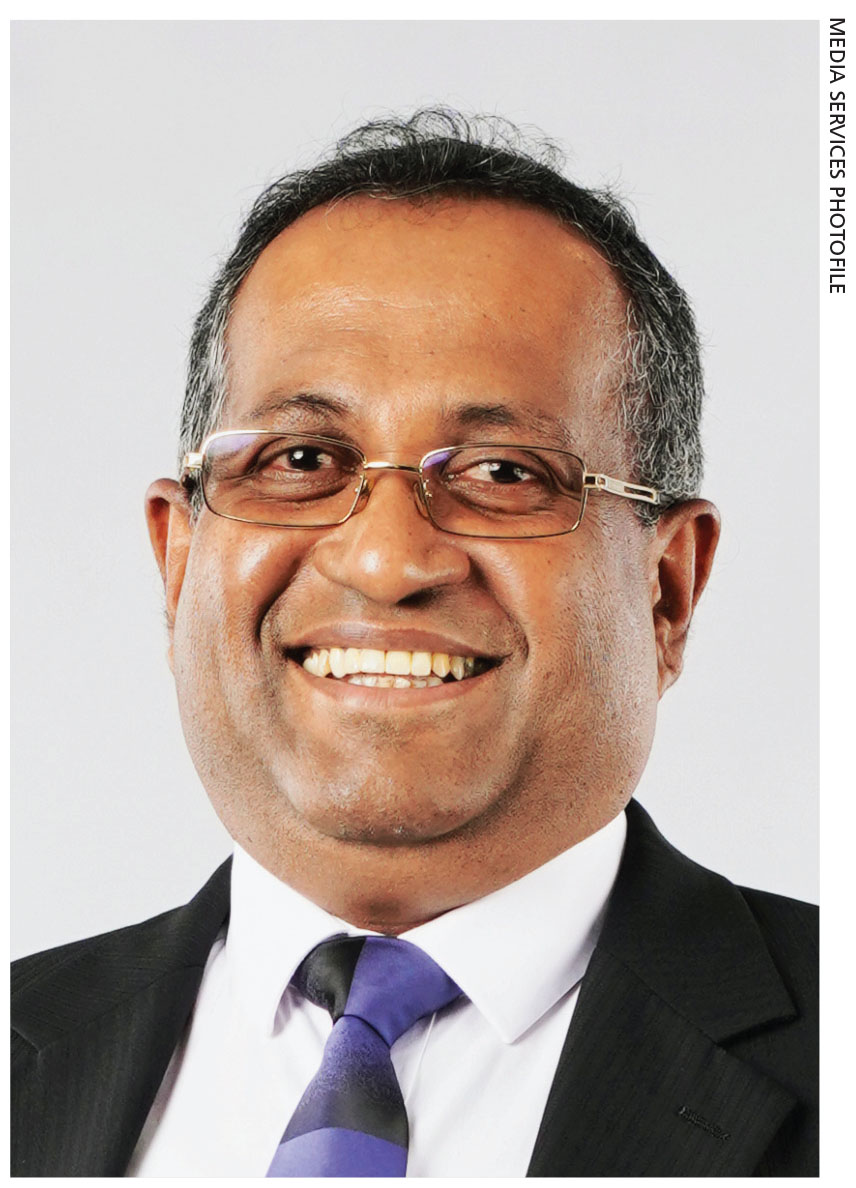 Q: How is the export sector weathering the storm caused by the pandemic and the ongoing economic crisis?
A: Sri Lanka's export sector overcame the shocks of the pandemic considerably well. Total merchandise exports bounced back to pre-pandemic levels, recording US$ 12.5 billion in 2021.
However, there was a contraction due to the prolonged effects of the pandemic. Some sub-sectors such as value added coconut exports saw real growth in this period and provided a glimpse into future opportunities.
Unfortunately, export driven growth didn't transpire and this proved detrimental to our developing economy. Some years ago, the authorities envisaged that exports would grow to US$ 50 million between 2025 and 2030; but due to the current crisis, this is not a possibility.
Q: What are the main obstacles to growing exports?
A: There is a clear contrast between the current economic crisis and pandemic-related setbacks.
All that today's crisis requires is for economic and political stability to be urgently restored. We are now in survival mode, trying to protect what we have without degrading it further. Fuel and gas queues must be eliminated.
Addressing the current foreign currency crisis on a short-term basis through IMF and donor country assistance is critical. Sri Lanka also needs to be internationally competitive and attain the highest ranking in South Asia in the ease of doing business index.
As a nation, we should aim to improve our standing in the Corruption Perceptions Index (CPI) to attract more FDIs. Consistent macroeconomic and exchange rate policies can help us become South Asia's benchmark, and foster long-term export growth.
Being economically stable needs political stability as a precondition. We don't have a laundry list of conditions but normalcy must be restored to create an environment that will augment exports.
Q: So how do you see economic recovery unfolding?
A: Though it's impossible to predict how long such a recovery will take, businesses can grow under tight conditions with the right strategy, authentic leadership and meticulous execution.
We should add more value to goods, and improve our pricing and margin positions, as global prices have risen in the light of many supply chain crises and instability across several regions. Today, we see a crisis of confidence in Sri Lanka and the highest priority should be to restore faith among buyers.
Q: What are the salient macro pressures weighing down the economy?
A: First, there is an inability to meet our essential import needs such as fuel, gas, medicines, basic food and agro-inputs with the foreign exchange we have – even without servicing our foreign debt.
Second, our tax revenue is inadequate to meet the local government's recurrent expenditure.
Sri Lanka is on a knife-edge today, struggling to supply basic and essential requirements. As an aftershock, skyrocketing inflation is forcing people to dip into their savings and seek credit while some are selling their assets to meet daily costs.
Manufacturers who supply the local market are facing problems importing raw materials and facing closure. Similarly, industries and trades that depend on imports are shutting down, and this is leading to massive job losses.
Q: What are the other assets – such as natural resources – that Sri Lanka can leverage?
A: We can do much more to leverage our natural resources. Agriculture can become a lucrative export sector but it requires the right policies and more advanced technology.
Sri Lanka should consider a massive coconut replantation programme. Tea and rubber exports can be expanded with value added industries, as could the export of minerals such as phosphate and graphite.
More sophisticated agricultural farming, food production and storage facilities can reduce our import bill, and augment exports. The nation must make use of its fertile soil for agriculture and monetise its abundant water resources.
The standard of education and quality of life are high; and this makes it ideal to invest in higher education for local and foreign students. Our IT industry and higher value BPO service segments can thrive too. Tourism was thriving before the pandemic and Sri Lanka can to do it again when normalcy is restored.
Many businesses are moving their manufacturing out of China and Sri Lanka has the potential to capture this market.
Q: What is the other support infrastructure needed to accelerate exports?
A: Investment in R&D and technology must be accelerated. Sri Lanka does not have advanced laboratories to conduct testing. Meanwhile, the triple tax benefit extended for R&D previously was a step in the right direction.
We need to emerge from the power crisis with a longer-term renewable energy plan alongside coal and natural gas expansion.
Improving port infrastructure can bring added revenue. Sri Lanka needs more fully fledged export processing zones with adequate industrial water, energy and waste disposal systems.
But before all that however, Sri Lanka must address the economic crisis and establish political stability – two key precursors to rebuilding the national economy for the prosperity of all Sri Lankans.
The interviewee is a Director of Hayleys and the Managing Director of Haycarb