ESOFT METRO CAMPUS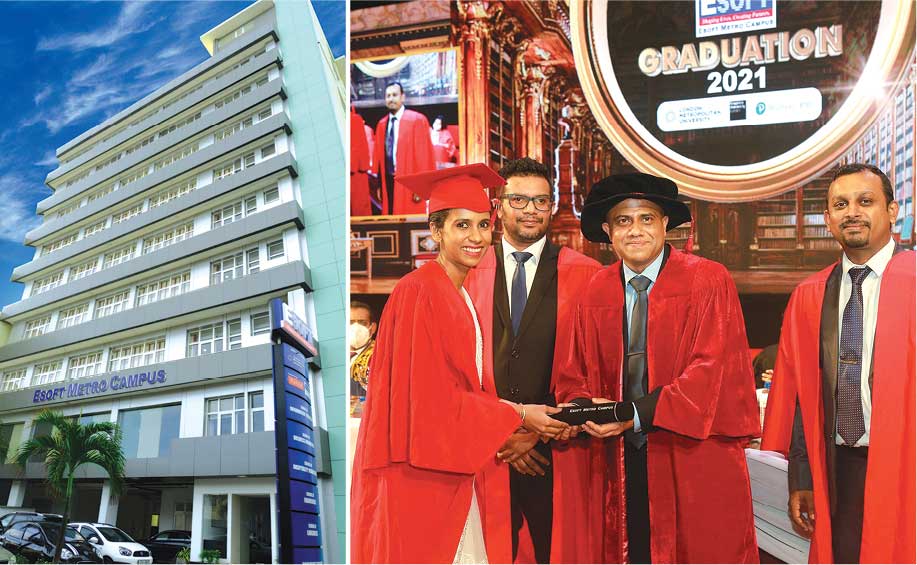 Q: How do you view public versus private education in the country?
A: Due to the limited number of placements available in the state funded higher education system, only a small share of the youth population is eligible to obtain a university level education. The majority must abandon their ambitions of pursuing higher education as a result.
Therefore, it is crucial for a country to have established non-state educational insti­tutes that can shoulder higher education requirements to develop human capital.
Q: What motivated ESOFT Metro Campus to enter Sri Lanka's higher education sector?
A: ESOFT's vision is to be the most sought after education and training partner in the region by way of making meaningful contributions towards building a knowledgeable society. It has grown to become one of Sri Lanka's largest non-state sector higher education networks with 40 branches catering to more than 35,000 students each year.
Established as a computer study centre, the institution has diversified into the fields of ICT, business management, hospitality management, engineering, personal and professional development, language training and corporate training.
Q: And what associations and certifications has the institution earned to underpin its position in the sector?
A: ESOFT is a member of the Association of Commonwealth Universities in the UK, and has been approved as a degree awarding private body by the Ministry of Education and University Grants Commission (UGC) in Sri Lanka.
Partnered with London Metropolitan University in the United Kingdom, ESOFT offers local students the opportunity to pursue several UK undergraduate and postgraduate qualifications while being in Sri Lanka.
The campus has also been awarded ISO 9001:2008 certification for quality management systems, which serves as testimony to the high quality of the programmes offered at ESOFT.
Q: Could you elaborate on the strategic partnership between ESOFT and London Metropolitan University?
A: We partnered with London Metropolitan University in 2013 and as a result of this, students can earn a globally recognised MBA from the UK-based university at ESOFT Metro Campus.
This MBA has been designed to help students understand the problems and challenges facing all enterprises and organisations, and equip them with essential modern management skills and knowledge.
Throughout the programme, students will have the opportunity to develop the sought after analytical skills and critical competencies that today's global economy values so highly, and cultivate their intellectual capabilities when it comes to research, critique, synthesis and innovation, culminating in a master's level qualification.
ESOFT employs a variety of teaching methods to maximise students' learning experience and also offers a flexible schedule to suit candidates' busy lifestyles.
By completing the MBA programme, they will develop vital skills that can be applied in any business landscape in a practical sense. The programme is available at selected ESOFT branches including those in Colombo, Kandy, Jaffna, Matara, Kurunegala and Gampaha.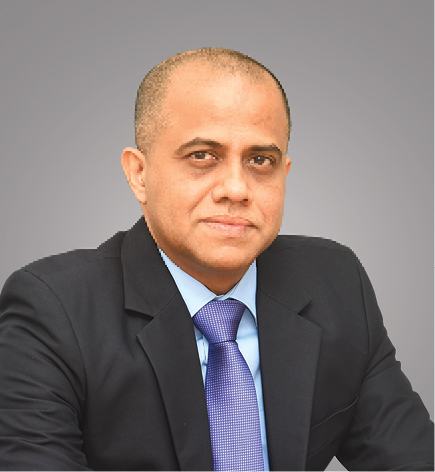 While being among the most affordable MBAs of this calibre with flexible payment plans for those who need it, the programme's entry criteria positions it as a somewhat exclusive value addition.
This is especially true for seasoned professionals who are looking to gain leader­ship skills and expand their networks; mid to senior level career professionals who already have experience in the workforce but are aiming to boost their qualifications; and young executives in need of acade­mic or professional qualifications, and are looking to accelerate their career prospects.
Dr. Dillina Herath
Dean
School of Business
Telephone 7572572  |  Email info@esoft.lk  |  Website www.esoft.lk