ASSOCIATION OF CHARTERED CERTIFIED ACCOUNTANTS (ACCA)
ASSOCIATION OF CHARTERED CERTIFIED ACCOUNTANTS (ACCA)
ACCA enhances digital resources to upskill and support students and members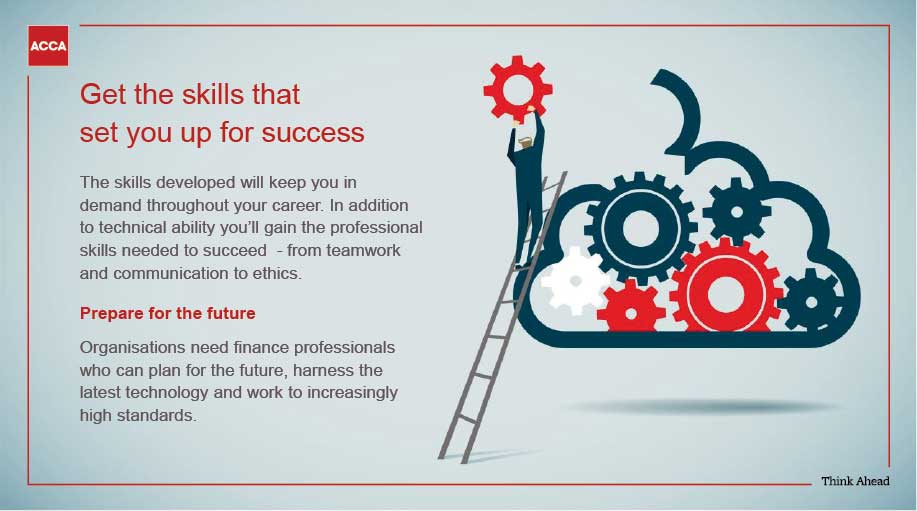 As a forward-thinking professional accountancy body, the Association of Chartered Certified Accountants (ACCA) is positioned at the forefront of the profession. The organisation continues to play a key role in guiding students and members through the challenges posed by the pandemic.
ACCA has harnessed various approaches to support members, students and stakeholders during the COVID-19 pandemic, and continues to respond to the former's changing needs and concerns.
While operating within official health guidelines, the organisation maintained continuity in delivering qualifications, and has provided the guidance and leadership required in these challenging circumstances. It has ensured that members remain up to date by providing relevant resources online and current students are equipped with the necessary resources for their studies.
From providing revision-based questions and conducting mock exams, to facilitating access to learning materials, expert tutor guidance, e-learning platforms, recorded video lectures, blended learning options and online offerings, and a learning management system (LMS), ACCA's learning partners geared their resources and services to ensure that students receive the maximum support to navigate their studies during the pandemic without disruptions.
ACCA's Head of the South Asia Cluster Nilusha Ranasinghe explains: "As a global professional body with stakeholders across 179 countries, we've had to review, change and find alternative solutions to ensure that we remain connected with learning providers, members and students despite the current challenges."
"Having the resilience to manage and support our community by responding to it through the provision of timely information and ensuring accessibility of study and training material was our main goal during this period," she continues.
Ranasinghe avers: "This is precisely what we managed to achieve by launching all the digital resources that we initiated recently. Our digital capabilities have helped us to continue to represent members and fulfil our responsibilities to students. We will continue to do so going forward."
In addition, ACCA has geared Approved Learning Partners to support and strengthen its efforts in embracing technology, and continuously enhance digital teaching platforms to be student centric, which will lead to a richer educational experience.
Chosen through a stringent process of quality checks, ACCA's present portfolio of Approved Learning Partners include Achievers London Business School, Icon Business School, Imperial College of Business Studies – Kandy Branch, Alpha Business School, Premier Partners and Wisdom Institute for International Studies.
The Association of Chartered Certified Accountants will continue to work towards being regarded as the leading global body for professional accountants by reputation, size and influence, and strive to be ahead of global developments in the accountancy field. And in doing so, the organisation looks to ensure that members have the tools to become visionaries and leaders in their companies.
ACCA membership is considered to be one that provides access to what's widely regarded as the accountancy profession's most comprehensive range of career and professional development resources and opportunities.
Our digital capabilities have helped us to continue to represent members and fulfil our responsibilities to students