BRAND FINANCE LANKA
BOC clings on to prime spot in Sri Lanka's 100 brand ranking
Valued at Rs. 42. 9 billion, BOC retains Sri Lanka's most valuable consumer brand position 
Dialog remains at No.2, but its higher growth rate narrowed the gap
Dialog's performance reflects that of being the strongest brand on the table with a triple A rating
John Keells Holdings is by far the most valuable conglomerate brand
View the full list of Sri Lanka's 100 top brands here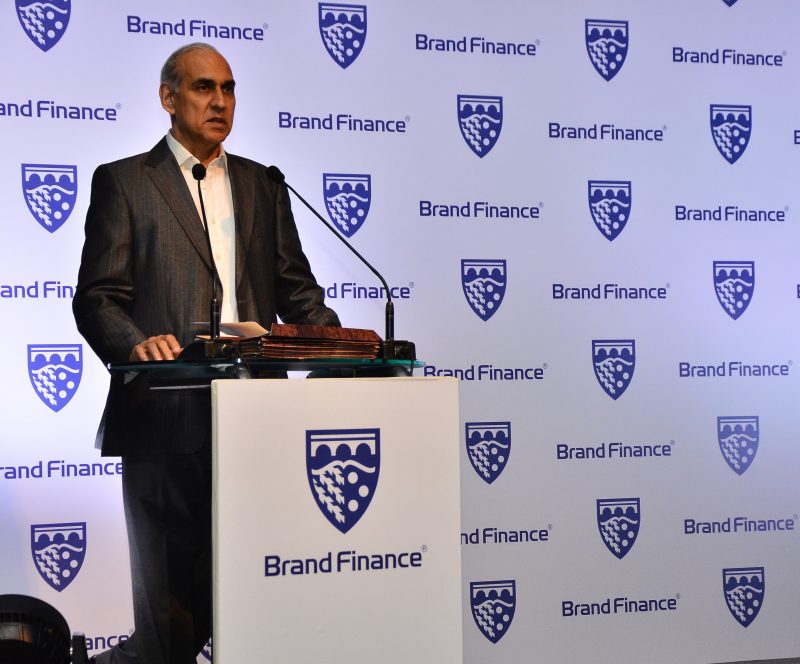 Brand Finance Lanka, the pioneering brand valuation and strategy firm, celebrated its 15th consecutive year of publishing Sri Lanka's most valuable and strongest brands at an event held in Colombo last night.
Last year's top brand BOC was able to retain its position this year although its performance was somewhat overshadowed by the faster-growing Dialog brand, which continued to narrow the gap at the top of the table. Dialog is the strongest brand on Sri Lanka's league table with a triple A rating and has been growing faster than any of the top brands. There was speculation that it would overtake BOC this year.
Ruchi Gunewardene, Managing Director of Brand Finance Lanka commented:
"The rise of technology brands is a trend that we have seen across the world. For the very first time, technology brands took the top 5 positions in this year's Brand Finance Global 500 table, with Amazon at No.1 followed by Apple, Google, Samsung and Facebook. These brands have overtaken the old legacy brands such as Coca-Cola, Citibank, Walmart and GE amongst others, dramatically changing the business and brand landscape within a short period of 10 years.
This phenomenon has long been a possibility in Sri Lanka too, as we identified, Dialog has been the strongest brand in our table for many years. As a result, their brand value has been growing much faster. It is now challenging the leadership at the top of the table. Brand strength is an important indicator that a brand has the potential to create value in the long term, which is exactly what has happened here."
Conglomerate Brands
This year being the 15th anniversary publication of the league table, Brand Finance has introduced a separate table to recognize the Conglomerate Brands. Since these businesses dominate the Colombo Stock Exchange, and account for a major share of value whilst also topping the revenue rankings, this sector warranted a closer review in terms of how they are leveraging their corporate brands. So, for the first time, Brand Finance has published the conglomerates' portfolios brand values as a separate table. The diverse businesses within these portfolios include many business-to-business as well as consumer businesses within a single holding company, which prevents them from being compared and listed alongside the most valuable consumer brands.
Commenting on the findings of the Conglomerate Brands league table, Gunewardene stated:
"John Keells Holdings is the clear leader in this new league table with a portfolio value double that of second-placed LOLC. John Keells has been perceived as the premier blue chip conglomerate for many years and this result validates that. However, even we were surprised as to how far ahead they were relative to the other conglomerates on our list.
The Rs. 66.2 billion brand portfolio value of John Keells Holdings is supported by a very strong brand which has been assigned an AAA rating. It is the only AAA-rated conglomerate on the list. John Keells is the epitome of a conglomerate in Sri Lanka, with strong systems adopted across all its companies. These include common HR practices, a shared values system, sustainability practices, and sound financial reporting. All of this makes John Keells an example for other conglomerates to follow."
Sri Lanka's most valuable and strongest brands are identified through detailed analysis of data obtained through an exclusive, independent market research study and through publicly available financial information on companies listed on the Colombo Stock Exchange.
According to Gunewardene:
"The challenge for those in the top 50 is to ensure they maintain that single-minded focus on growth by strengthening their brand. This needs to happen through understanding how each stakeholder impacts the brand, by defining or redefining the brand where relevant, and through constant differentiation through innovation.
The bottom 50 brands, on the other hand, have much work to do to establish themselves in their respective markets and work towards a strategic approach to long-term brand building."
Published in LMD's Brands Annual, Brand Finance Sri Lanka 100 provides a comprehensive view on the brand landscape of the country. It is much sought after, due to the extensive research, facts, analysis and commentary on brands that can be found in the publication.