PUBLIC RELATIONS

Fiona Nanayakkara
WANTED: CUSTOMER CENTRICITY    
PR should work towards delivering complete solutions for communications
Public relations today
Collaboration between professionals – but this is yet to be exploited in terms of service delivery, tools and innovations.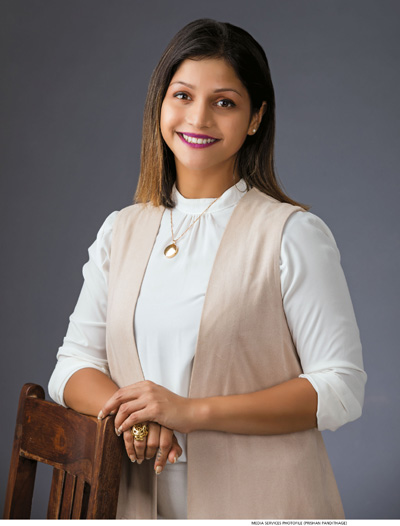 The future of the local public relations profession
Integration and engagement with all stakeholders through the use of multiple platforms – i.e. social media, forums, partnerships and digital public relations.
Three barriers to sector growth in Sri Lanka
Training and development, underpaying media and creative talent, and a lack of media space for newsworthy content.
Three strengths of the local PR profession
Young talent, number of startups and solid media networks.
Weaknesses of local public relations
Lack of engagement between brands, the media and the general public, and openness to information and knowledge, on the part of clients and agencies.
Three important ingredients for publishing a story
A well written story, the media network and understanding the initiative to pitch it to the media – often referred to as 'followup calls.'
Areas that need to be addressed in local public relations
Public relations professionals assume that the process of seeking publicity entails beg-ging the media for coverage instead of pitching the news.
The reality is…
Being passionate about the story you're pitching because you believe the content will add value to the general public.

And it should be perceived as…
That you are doing your job as a public relations professional in order to be resourceful to the mainstream media.
Main threat to the public relations sector
A lack of R&D when it comes to digitalisation and customisation of products and services.
The local market in a nutshell
The startup culture has led to the formation of agencies that have integrated ideas to deliver a complete communications solution instead of focussing on profits alone.
The global market in a nutshell
Places an emphasis on the integration of communication tools, smart content and equality in messaging – and it's digitised.
Three new prospective customer segments
Influencers, activists and entrepreneurs.
Evolving consumer trends or behaviours
High use of influencers, bloggers and vloggers for digital campaigns, and content marketing instead of advertising – smart advertising is when you don't realise it's advertising.
A current trend in the market
Services have become undervalued as a result of intense competition. 
Local public relations compared to the region
We have a more centralised media network. Larger countries have state papers rather than national papers; but in Sri Lanka, most business news is centralised.
This means that…
PR in Sri Lanka has a higher ROI since the price you pay is for national reach.
Productivity is affecting industrial and economic growth – yes or no
Yes
Corruption is affecting industrial and economic growth – yes or no
Yes
Competition drives innovation – yes or no
Yes 
Sri Lanka's competitiveness
We need to be more customer centric and address real 'pain points' rather than merely focussing on increasing profit margins.
What this means
Word of mouth travels fast, bad reviews go a long way and customers decide the sustainability of a company.
Impact of the digital age on Sri Lanka
Faster, better, and cheaper products and services.
Impact of social media on the world at large
There have been both positive and negative impacts. Children as well as adults need to be educated on how to use media in order to inspire, create and empower.
The future of the global PR profession
Human efforts will be reserved for work that requires creativity while the profession implements digitalisation and automation – this has been observed in other growing industries too.
Local public relations in five years' time
Agency to agency collaboration will increase and digitalisation will be more commonplace.
Mantra for success
Learn everything in your area of expertise, believe in what you're promoting and keep at it.
– Compiled by Lourdes Abeyeratne
Fiona is the Director of News Publisher