THE POWER CRISIS
DARKNESS

BEFALLS SRI LANKA
Plans for smart energy systems fade as power cuts returned with a vengeance – Yamini Sequeira
The principal premise of the Smart Energy Summit that took place in Singapore recently was that "decentralised and digitalised energy systems are leading to new value creation opportunities, additional revenue generation options and efficient business processes."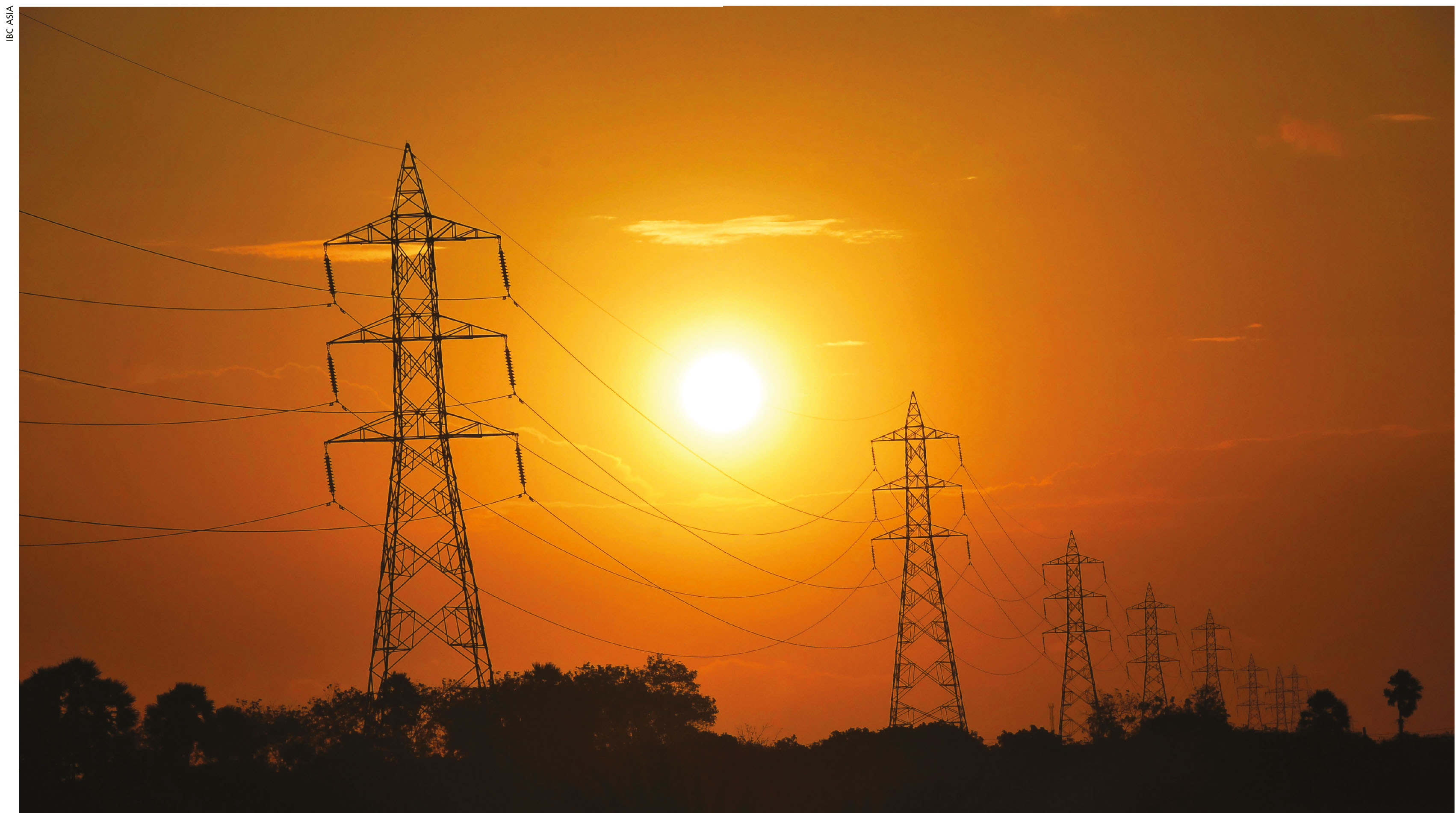 It was noted that "the push for digitalisation in power utilities is poised to have a profound impact on fossil as well as renewable power sectors. The impact stretches across power project development, generation, transmission, grid management, distribution and the end consumer."
A few of the diverse topics discussed and debated at the summit included digital solutions for power generation and energy management; AI, IoT applications and case studies; blockchain applications in the power sector; and smart grid developments, in addition to technologies and their impact.
As regulatory drivers continue to invest in governments' plans to improve energy access and affordability with environmental priorities, the prospect of growth in the wind and solar power industry remains incredibly strong. The ASEAN countries, China, India, South Korea, Japan and Taiwan are among those that are encouraging foreign direct investment (FDI), and project development is now turbocharging the sector.
However, attendees also felt that innovation is the need of the hour.
So what is a 'smart energy' system?
It's primarily defined as a 100 percent renewable energy system that consumes a sustainable level of bioenergy and utilises synergies in the energy system, to maximise efficiency and reduce costs. Experts agree that the energy sector transition that we need must have increasing amounts of renewables in the generation mix.
Singapore's Punggol Digital District is developing a smart grid that's expected to reduce carbon emissions by 1,700 tonnes annually – an equivalent of taking 270 cars off the road.
A smart grid is an electricity supply network that uses digital technology to detect and react to local changes in usage. It also enables the deployment and integration of electricity drawn from non-traditional sources such as photovoltaic cells installed on the rooftops of private residences.
The smart grid planned for Punggol will be integrated with the open digital platform in the district. This will allow data exchange on buildings for the purpose of optimising electricity use.
On a hot sunny day for instance, the smart grid can detect which buildings are using more electricity for cooling purposes. The grid can send this information to the open digital platform, which will activate the building management system to lower blinds in affected premises.
At the recent GSMA Mobile for Development Utilities Asia Industry Forum 2019, Dialog Axiata, Lanka Electricity Company (LECO) and the Ministry of Power, Energy and Business Development announced the deployment of an innovative IoT enabled smart grid solution to introduce prepaid electricity meters to Sri Lanka.
This will be the first of its kind in the utility sector in Sri Lanka where consumers can reload their electricity meters as and when necessary, much like how a prepaid mobile phone is reloaded. It will also be the first Internet of Things initiative in this sector where an IoT platform has the capacity to connect smart meters and network monitoring devices to a single platform.
The Ministry of Finance has intimated that Sri Lanka will receive 30 million euros from France for a project to cut transmission losses at the Ceylon Electricity Board (CEB) and reduce the island's dependence on fossil fuels for electricity generation. This initiative is part of a US$ 260 million project known as the 'Green Power Development and Energy Efficiency Improvement Investment Programme' – it aims to generate energy savings by upgrading the island's transmission infrastructure with a smart electricity grid and meters.
Other experts suggest implementing a mix of renewables and nonrenewables depending on the specific needs of an area instead of using a cookie-cutter approach. For example, dry zones could focus more on solar energy while cities that house high-rises would develop rooftop solar projects and so on.
Perhaps this is where Sri Lanka should start.
However, smart energy systems seem like a distant dream as the island continues to grapple with power shortages, the daily power cuts imposed recently being a case in point. The widespread power interruptions raised allegations of mismanagement and delays in implementing viable projects with the whims and fancies of the powers that be at the centre of the controversy.
The CEB's trade union also claims that due to long delays in implementing low-cost coal and LNG power plants, several interim proposals had been submitted for a number of furnace oil fuelled power plants as an alternative to the costly diesel powered plants. It adds that the ministry delayed approval for the bidding process.