THE PATRIARCH
D. R. Wijewardena
Lake House Printers & Publishers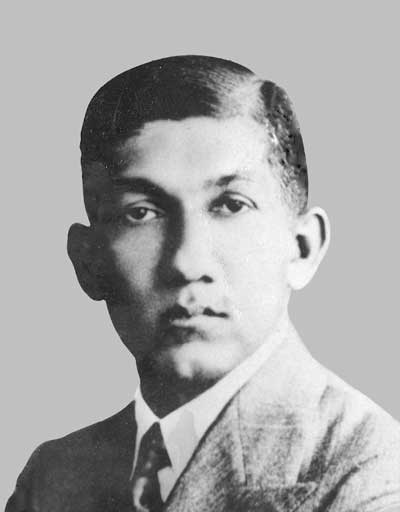 Don Richard Wijewardena revolutionised the newspaper industry and journalism in Sri Lanka with his fearless commitment to exposing the truth. Before he was 50, he had established several flourishing newspapers, built a solid business and influenced the course of the island's history.
Born the third male child of nine sons and daughters, his father died when he was very young – and he was raised by his formidable mother. At Cambridge, where he was sent for further studies, his interest in politics was piqued by contemporaries who would one day lead the struggle for independence in the subcontinent.
Back home in Ceylon too, some Ceylonese had taken their grievances all the way to the British parliament. He returned in 1912, and commenced his legal practice in the Unofficial Bar; but as a young advocate, Wijewardena was drawn to an active role in the local movement for constitutional change.
In 1913, he was elected Secretary of the Ceylon National Association, marking his formal entry into politics, and together with its President Sir James Peiris, agitated for constitutional reform and self-rule. Thanks to Wijewardena's organisational campaigning and skilful lobbying, Ceylon was granted the concession of a seat in the local legislative council – the educated Ceylonese seat.
Whilst in England, he had already decided to set up a newspaper to further the fight for independence; and in 1914, he acquired the Sinhala language daily Dinamina. Thereafter in 1917, he bought the English language daily The Ceylonese from Sir Ponnambalam Arunachalam for Rs. 16,000, renaming it the Ceylon Daily News, which he turned into the premier morning paper by increasing its quality in both content and print, and by expanding its distribution.
The Associated Newspapers of Ceylon (ANCL) was established in 1926. Wijewardena then had three newspapers in circulation as against his business rival the Times of Ceylon, which published only English papers. In quick succession, he had launched or acquired Sinhala and Tamil language publications and within a short time newspapers rolled down daily in three languages.
Only a handful of people have influenced the course of the island's history as he has. His perseverance, courage and high sense of public duty provided a significant impetus to the independence movement by moulding public opinion with the power of media in an age when only the printed word brought information to the masses.
D. R. Wijewardena: media mogul, baron of business, doyen of democracy, entrepreneur extraordinaire.