TALENT ACQUISITION
THE BATTLE FOR TALENT
Sanjeewaka Kulathunga notes how the hunt for talent across the world is heating up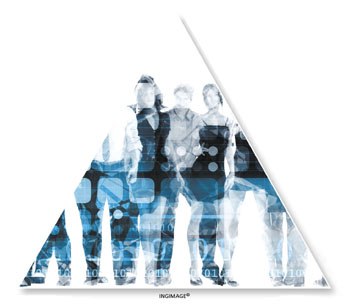 The advent of the era of economic liberalisation and globalisation, along with advancements in information and communications technology (ICT), has transformed the world of business into an entirely new dimension.
In this regard, the importance of managing global human resources has grabbed the limelight on the stage of international HR management (IHRM). When it comes to hunting the best human resources in the global market, rivalry is heating up more than ever before.
In the meantime, multinational companies (MNCs) ought to train and develop local business leaders and inspire more managers to leave their home countries.
They seem to be well-equipped with strategies in the global battle for talent acquisition and retention. And MNCs have been capable of discovering the most qualified professionals around the world while attracting them with intrinsically motivated job offers in different countries.
MNCs are also successful in fulfilling the promise of powerful managerial positions to and sharing rewards with world-class and highly skilled professionals from the developing world to build globally renowned corporations. For example, US-based multinationals like Microsoft and Google have filled their CEO positions by appointing Indian professionals.
IHRM CHALLENGES Conventional sources of talent are coming under massive pressure due to intense competition in the recruitment of highly skilled professionals by emerging markets such as China, India, South Africa and Brazil.
Today, talent in emerging economies has become expensive and difficult to retain. In fact a leading British multinational bank has reported that the salaries of its top professionals in Brazil, China and India are almost double that of what their counterparts in the UK are paid.
Executives from MNCs in developed economies are currently not interested in plum jobs abroad. A recent manpower report suggests that a large proportion of staff in Organisation for Economic Co-operation and Development (OECD) nations prefer to work in their home countries instead of host countries. Therefore, multinationals should plan their business and talent strategies to be effectively aligned with trends in emerging host markets. This poses a perennial challenge for MNCs in their competitive talent acquisition efforts.
THE TOYOTA WAY Let's focus on how Toyota executes its IHRM strategies to attract, retain and motivate the human resources that are required to pursue its renowned business strategies in emerging host markets.
From inception, Toyota and its senior management have believed that the only path to success is by investing in its people. So the company aimed to gain the trust of its employees by keeping them within the process of continuous improvement.
Teamwork has been developed as one of the key competencies in Toyota's global organisational culture. Internationally, Toyota's HR department has become a flagship strategic business unit that directly collaborates with the top leadership of the company.
Toyota's International HR Department is committed to sharing knowledge and experience with its plants around the world to create a unique and globally standardised organisational culture.
Global integration of IHRM at Toyota provides immense opportunities for HR managers in host countries to be involved in aligning the company's IHRM strategies and policies with its major corporate objectives. Toyota's staff around the world are free to elucidate their suggestions from the viewpoint of cross-cultural customs, traditions and management styles that are unique to their own countries.
Being driven by the ideology of respecting people and the need to be open to the global market, Toyota is willing to adapt its policies, rules and regulations to achieve more flexibility in line with the various global cultural value dimensions.
For example, the Toyota plant in the US continues to adopt the American style of working without changing the basically rooted social and industrial values that are endemic to the North American culture.
Toyota often has an advantage over local competitors in host countries when it offers local employees opportunities to work in plants in Japan or around the world. And it is able to attract highly skilled human resources within the host countries by offering perks and privileges that are similar to those enjoyed by employees in Japan.
There's no silver bullet for acquiring, developing or retaining highly skilled talent in emerging markets.
Recently, Toyota made a drastic change in its long-standing policy of filling senior management positions (even in host countries) with only Japanese high-fliers. It now permits a national of the host country to be a part of the senior management team as an attractive way to recruit and retain the cream of global talent.