SWEDEN TODAY
SWEDEN'S
SAUCY SECRETS
Monita Pesumal uncovers the mystery that lies behind the success of this amazing Arctic kingdom
Sandwiched between Norway and Finland, Sweden is the third largest country in the EU and has the 21st largest economy in the world. The World Economic Forum (WEF) ranks it as one of the most competitive economies on Earth; and compared to other European nations, Sweden is extremely durable.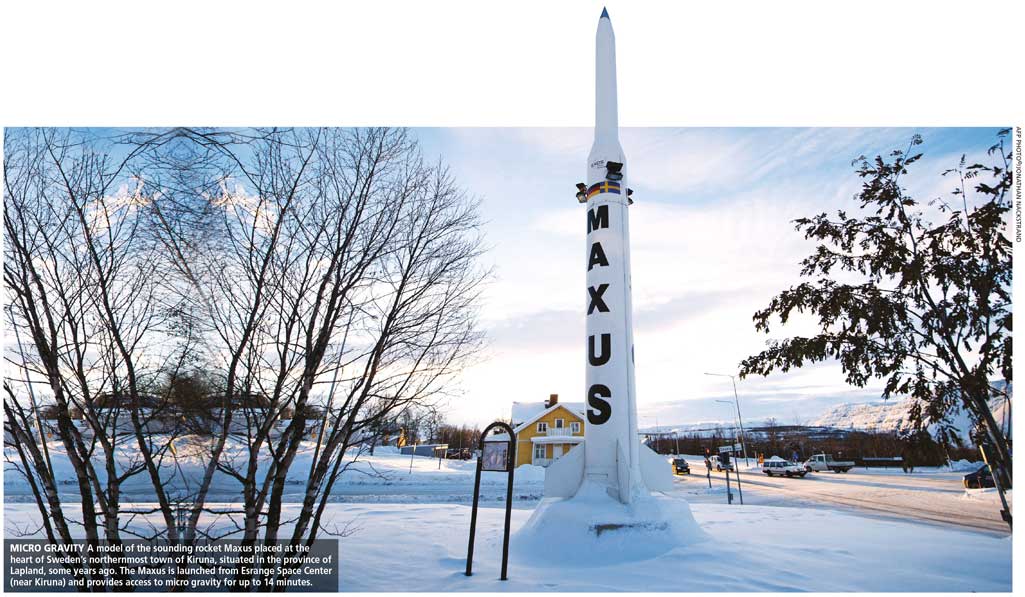 It enjoys low levels of national debt, which is helped by steady inflation and backed by a strong financial system. Indeed, there's more to Sweden than DIY furniture and IKEA!
The country's main exports include machinery, vehicles, food and beverages, wood products, minerals, energy products, chemicals and pharmaceuticals. And popular world shaping Swedish brands include Minecraft, Spotify, Volvo and Ericsson.
Electrolux remains the world's second largest home appliances manufacturer while Volvo is the largest company in Sweden based on its annual turnover.
Meanwhile, Swedish high street fashion store Hennes & Mauritz recently faced a boycott in China with as many as 20 stores being forced to close, and their store locations and addresses removed from online map searches.
In March, retail giants Nike and H&M (as well as others like Burberry and Adidas) faced an outcry in China after expressing concern about Uyghurs being forced to pick cotton in Xinjiang and that they wouldn't source products from the region.
On the positive side of the ledger, Sweden's capital Stockholm has bred more tech unicorns per capita than any other region in the world except Silicon Valley. The successful ingredients include leapfrog jumps in technology across a wide range of industries from music streaming and gaming to payments.
The dynamics are also evolving as early tech founders and private sector investors allocate some of their vast wealth to fund startups. The country has already attracted EUR 2.7 billion in venture capital so far this year compared to three billion euros for the whole of 2020, according to Dealroom.co.
Often dubbed a green nation, Sweden is a world leader in renewable energy and main exporter of low carbon electricity. The country produces so much power that it was Europe's third largest net exporter in the second halfof last year.
As well as targeting 100 percent renewable electricity production by 2040, EcoWatch reports that the Swedes are transforming their homes into highly efficient 'prosumers' – buildings that both produce and consume the bulk of their own energy. The most important domestic source of renewable energy is biofuel although organic waste from households and industry also accounts for a sizeable fraction.
These two sources are the major fuels used in the district heating sector, which supplies heating to 93 percent of all apartment buildings and 83 percent of all commercial buildings. Sweden is championing the EU mandate, which states that by 2030, almost a third of all the energy consumed in the region must come from renewable sources.
Luleå in northern Sweden is the second largest port along the nation's east coast after Stockholm.
It predominantly handles coal, steel and iron ore, and is located at one end of the Scandinavian ore railroad track with Narvik in Norway, which is situated at the opposite end. In between, there's Lapland with its mining town of Kiruna and an eponymous mine said to be the world's most productive ore mine.
In Luleå, steel is produced from Kiruna ore aided by coal coming from across the Baltic Sea. However, Sweden's steel sector aims to drastically reduce CO2 emissions from steel manufacturing to emulate national power utilities that have operated without coal for almost a year now.
Sweden was probably the only European country not to go into lockdown last year thanks to its controversial coronavirus strategy.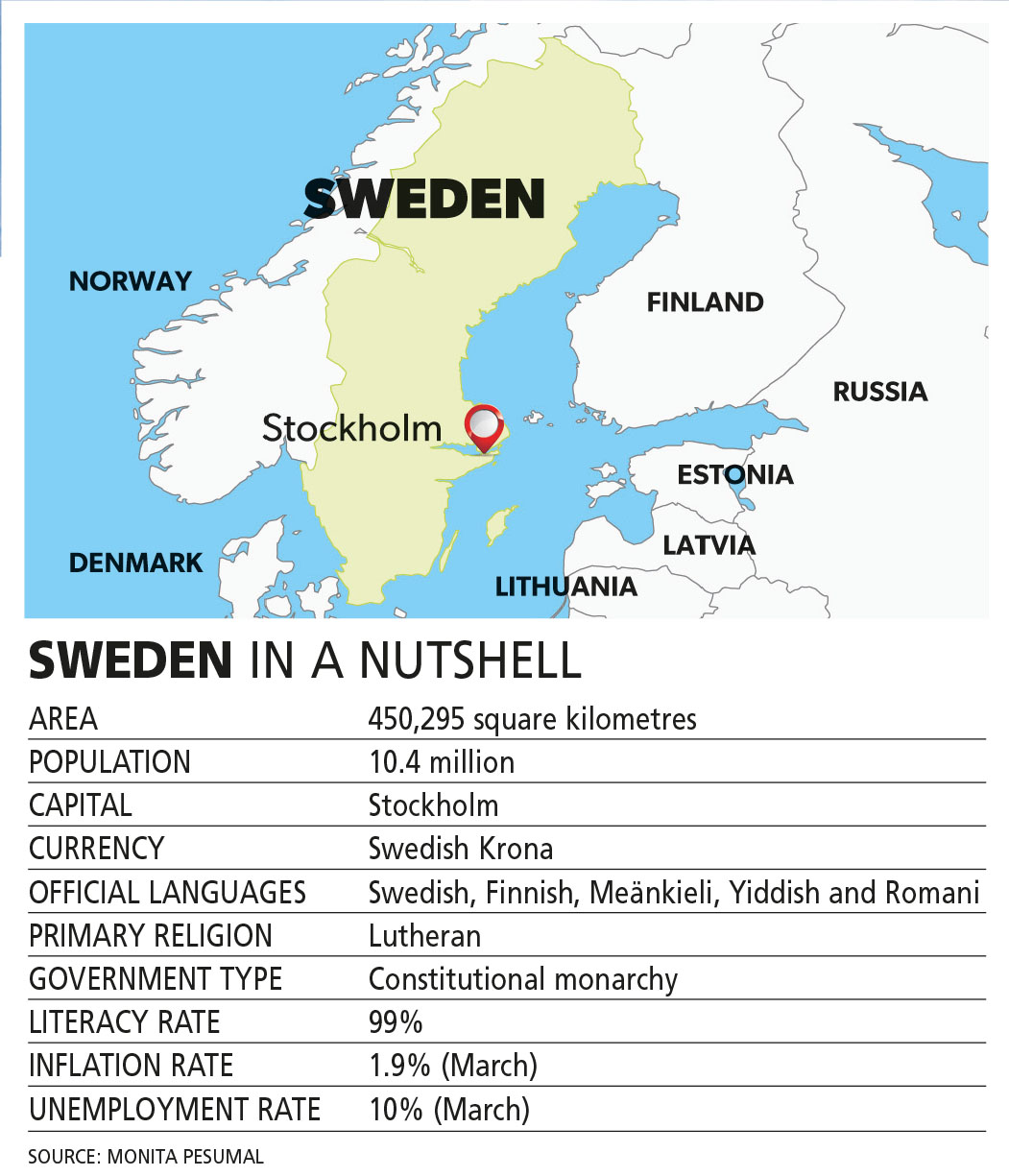 One of the most striking differences when walking in Stockholm (rather than any other European capital) is the stark absence of masks. Only since January have passengers using public transport been encouraged to wear masks, particularly during rush hour. But there's still no penalty for not doing so.
The government has abandoned its earlier plan to offer COVID-19 vaccinations to all adults in the first six months of this year, setting a new target of 15 August instead and limiting that deadline to the first dose only. This is due to the non-availability of vaccines to follow the initial plan. At the beginning of May, more than 1.1 million people had received their first dose while around 8.2 million are estimated to be eligible for the vaccine.
Although Sweden's natural beauty – viz. typically Swedish saunas, lakes, canals, medieval castles and churches – was a magnet for tourists, the pandemic has all but killed that vibe. Furthermore, demand for air travel dropped in Sweden even before the pandemic began. The trend of flygskam was blamed for a five percent drop in air traffic in 2019.
Flygskam (or flight shaming) is an anti-flying social movement conceived with the objective of reducing the environmental damage from aviation. The drop in domestic flights was even more pronounced with many Swedes switching to long-distance trains instead.