S-LON LANKA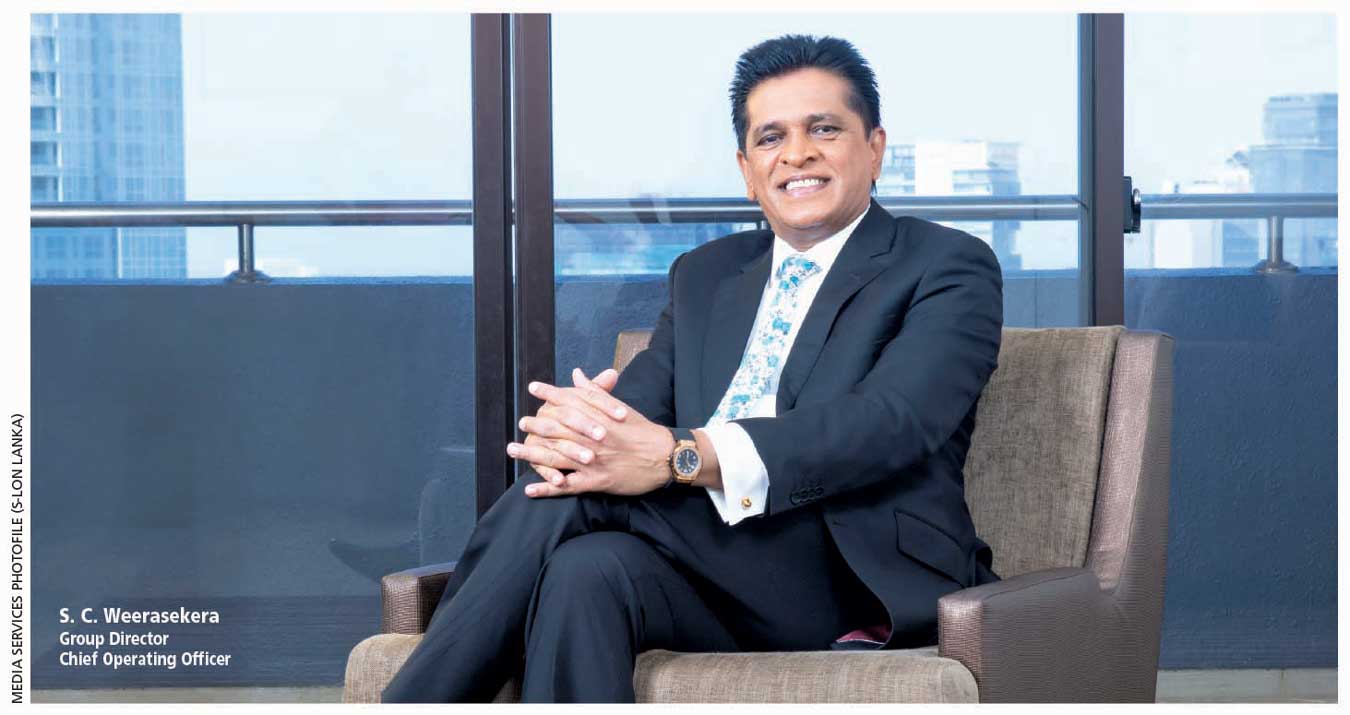 Q: As an original manufactu­rer of Sri Lanka's thermo­plastic piping systems, what can you
tell us about your organisation's journey so far?
C. Weerasekera (SW): As the only local brand to achieve this generic status so far in Sri Lanka, S-lon's journey has been hugely successful since its estab­lishment in 1957.
S-lon Lanka has been confidently creating a brand community of electricians for the electrical range of Kevilton products, a brand community of welders and blacksmiths for construction tools of the PE+ brand and S-lon Guardian branded fencing system, car­pen­ters and fabricators for S-lon branded roofing, PE+ branded ceilings and cladding, and a painters' community for the Kansai S-lon branded decorative paint range.
Therefore, we have been extremely successful in many of these categories and are in the process of manufacturing several kinds of material for the construction process, which are currently being imported to Sri Lanka.
The most inspiring part is how S-lon has been evolving in the water management sec­tor, generating its influence through various activities and developing a brand community. This community eventually became brand evangelists and helped us stand firm over the years, despite all the pressure from our competitors.
No amount of pressure, whether it be in the form of pricing or other enticing trade terms, was enough to sway this community.
Q: Could you tell us about your success in manufactu­ring PVC pelletising extrusion machinery?
Ramesh Babu (RB): Assembling the pelletising machine was extremely suc­cessful and it is in running condition. If we had to pur­chase a brand-new machine, it would have cost us Rs. 125 million. This project, which took six months to complete, resulted in a saving of approxi­mately Rs. 114 million as against buying a new machine. We are confident about what we can do with our in-house team in Sri Lanka.
SW: Sri Lanka's positive trade balances in the 1950s, where even the British had to borrow money from us, was due to our successful industrial exports such as handlooms, mamoties, soap and other products. This proves that we had a positive heritage in local industrial production.
However, later we became overly dependent on imports and neglected the local produc­tion, which has ultimately con­tribu­ted to our present economic crisis. We were more focussed on a trading economy than developing local industries.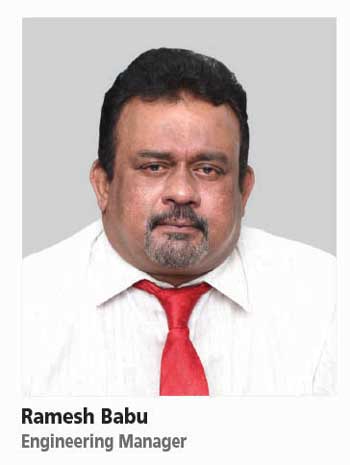 Our late Chairman R. Rajamahendran foresaw the country's foreign exchange crisis and motivated us to initiate assembling locally. Originally, we had planned to assemble a chainlink machine but after an extensive study, we decided to build a pelletising machine instead.
The pelletiser's assembly process got underway thanks to Ramesh Babu and our in-house staff. This machine processes PVC resin into pellets that are suitable for injection moulding.
Q: What benefits has this project brought to S-lon?
RB: We began the project in August 2021 and despite the forex shortage in the country, we were able to (with the greatest difficulty) import the required components for the machine.
If we had ordered a machine in February, it is unlikely that we would have received it even within two years, leaving us without the resources to continue the injection moulding processes.
SW: The project was imple­men­ted with the objective of manufacturing the required machinery in-house in the future and saving much-needed foreign exchange. Through this initiative, the company was able to save US$ 313,000.
Because of our pelletising extrusion machine, the import of expensive PVC pellets has ceased, and we now import resins and convert them into pellets. This process adds value locally and saves nearly 25 percent in foreign exchange on an ongoing basis.
We believe that the success of this project will encourage other industrialists and engineers to address import substitution by changing production processes.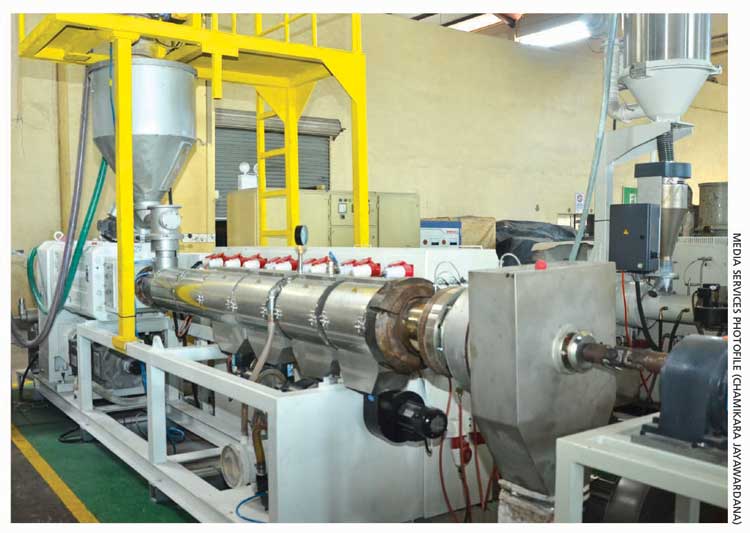 Q: What are the key challen­ges the construction industry is currently facing?
SW: Inflation on essential con­s­truction materials owing to the issues we are facing today is causing the construction in­dustry to collapse. Building up a nation's infrastructure is essential for its economic growth but price increases on basic requirements will restrict local manufacturing.
Currently, a large portion of the construction market is deemed ineffective due to job losses, foreign exchange shortages and insufficient operations.
The supply chain is a huge challenge. We face many issues when opening letters of credit since several over-seas suppliers aren't interested in the Sri Lankan market. Due to their unwillingness to trade, shipping has become an enormous problem and arranging a shipment is
very difficult.
As a result of the pro­liferation of nefarious channels for product importation, the price
of goods will rise even more dramatically, consumers will be put in jeopardy and production constraints will ultimately hurt the economy.
Furthermore, due to the current high interest rates, investments in construction projects are drying up.
COMPANY DETAILS
Telephone
4760100
Email
slonsales.slon@cmg.lk
Website
www.S-lon.lk