REMOTE WORKING
NURTURING DIGITAL TEAMS
Ruwandi Perera checks out options for team engagement in a WFH scenario
Since the world went into lockdown a year or so ago, we've almost mastered the art and science of remote working – and things seem to be improving in terms of productivity and meeting targets.
Yet, a common complaint is that people miss their colleagues. In spite of virtual meetings, there's still something missing; and for most remote workers, it's companionship.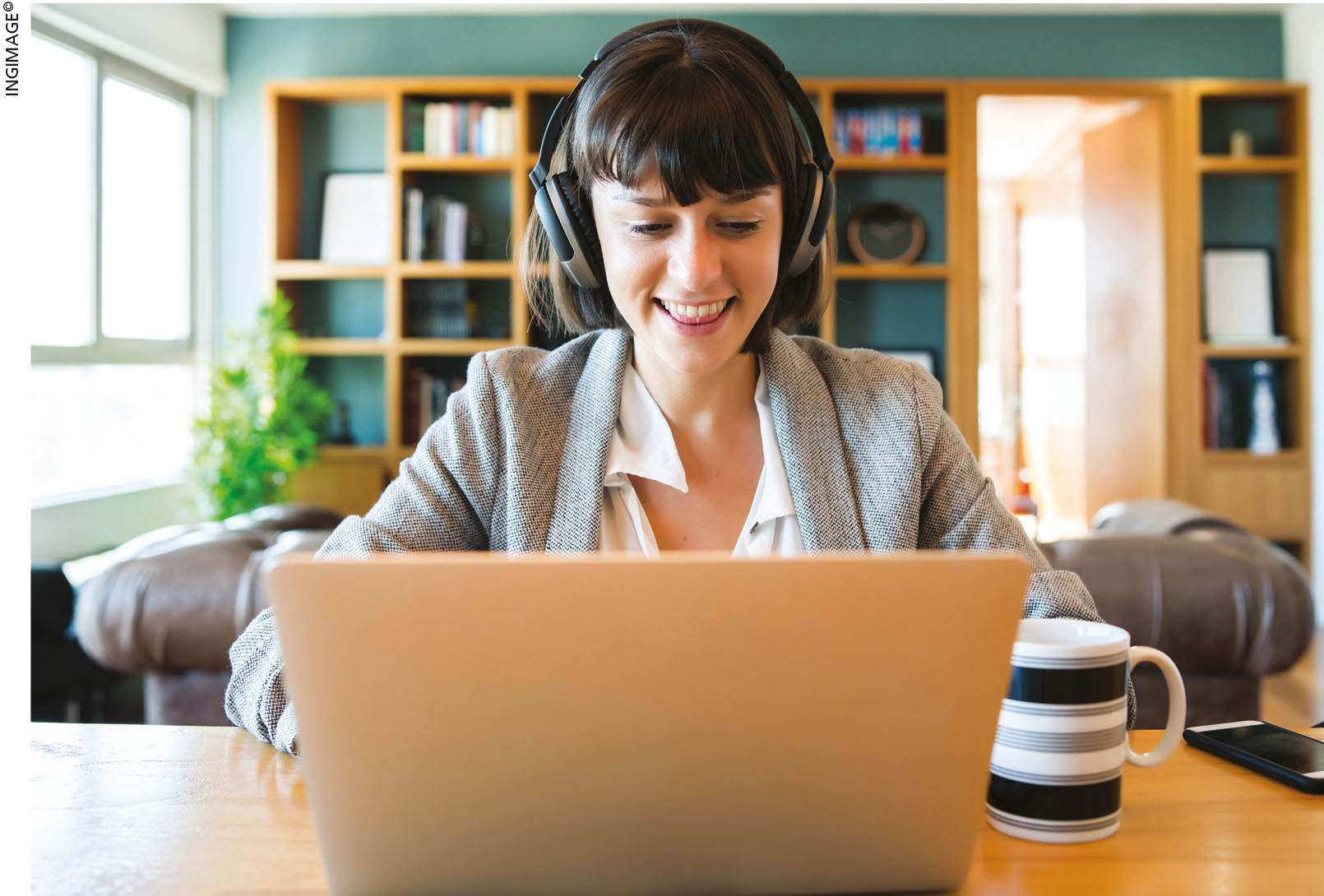 Teammates and coworkers are both a blessing and a curse but their absence does make a difference, and studies have shown that having good coworkers improves productivity. Whether it's for advice, information or mood boosting, having your team around you in the workplace is healthy.
So what happens if remote working is the norm?
One could argue that productivity can increase, given that there are no disturbances; but this is often not sustainable as people are more emotionally driven than logically motivated.
There are many ways to build an inclusive remote working experience – some are more work centric while others are downright entertaining. But you need to have a solid grip on technology.
Multiple tools are available for virtual teamwork – the most common in Sri Lanka are Zoom, Microsoft Teams and Google Hangouts. They provide efficient and engaging platforms for conducting meetings.
Yet, if you're going to be working remotely for a while, it's important to invest in a software package of your choice so you can enjoy the full extent of these platforms and not simply rely on the free online versions.
For instance, if you use unpaid Zoom, you might have unlimited time for one-on-one meetings but group meetings annoyingly stop every 40 minutes. On the other hand, paid Zoom also allows you to record meetings in the cloud and stream them live on social media.
Yet, for proper team collaboration, you need to have more than virtual conferencing platforms – you need a good collaborative proposition so that people can work together in real time.
The easiest and cheapest is Google Workspace. It has everything from voice and video-conferencing, chat, emails, shared calendars and cloud storage to shared word processing, presentation builder, spreadsheets and list making.
If your work requires collaboration in terms of projects, investing in platforms such as monday.com, Smartsheet, Teamwork, GanttPRO and Evernote Business offers more customisable workspaces that allow real-time monitoring, task delegation, project status updates, analysis and more.
Further, having an engaging virtual team also requires constant, continuous and consistent communication. And with face-to-face meetings being very difficult to replicate, it's crucial that employees are given the opportunity and interfaces to communicate whenever necessary.
And it's important to remember that communication shouldn't be limited only to
text; emails are becoming obsolete when it comes to encouraging employee engagement. It won't do to have to wait anxiously for people to reply.
Richer technologies that incorporate video and graphical elements are advantageous since visual cues make for a reduced sense of isolation, and are good for complex dialogue because they have a personal touch. And when speedy collaboration is needed, having a mobile enabled messaging platform such as Slack is both simple and less formal – another necessity to promote team spirit.
Instilling a culture of virtual knowledge sharing is also the key to making people feel less isolated and it's beneficial for the company as well. Online brainstorming is a sure-fire way to get everyone thinking together in real time. Digital tools for ideating and whiteboarding such as Conceptboard, Whiteboard Fox, Miro and MURAL provide easy to use interfaces where team members can work together to build upon each other's ideas.
Unfortunately, connectivity issues continue to be one of the main challenges of remote working, and fixing low bandwidth or slow internet is key to helping people work uninterruptedly.
Your company culture can't wait for things to return to normal… and perhaps things never will.
Remote working requires effort and dedication by everyone for it to result in an engaging culture, which your team will absorb.
And even at a basic level, having a video-conferencing tool, an instant messaging app and a work operating system platform is essential.
Remote working is here to stay… yet, it goes against all human traits involving the need for socialisation that evolution has instilled in us. So we need to work towards building bridges – remotely.
Having your team around you in the workplace is healthy