LEADERSHIP STYLES
LEADING  THE WAY
Making sense of leadership styles in the workplace
BY Archana Law
The COVID-19 pandemic has created a plethora of challenges for leaders at all levels in industries across the world. Effective strategic leadership and the ability to solve strategic leadership challenges call for different skills and perspectives than those expected of day-to-day operational leaders.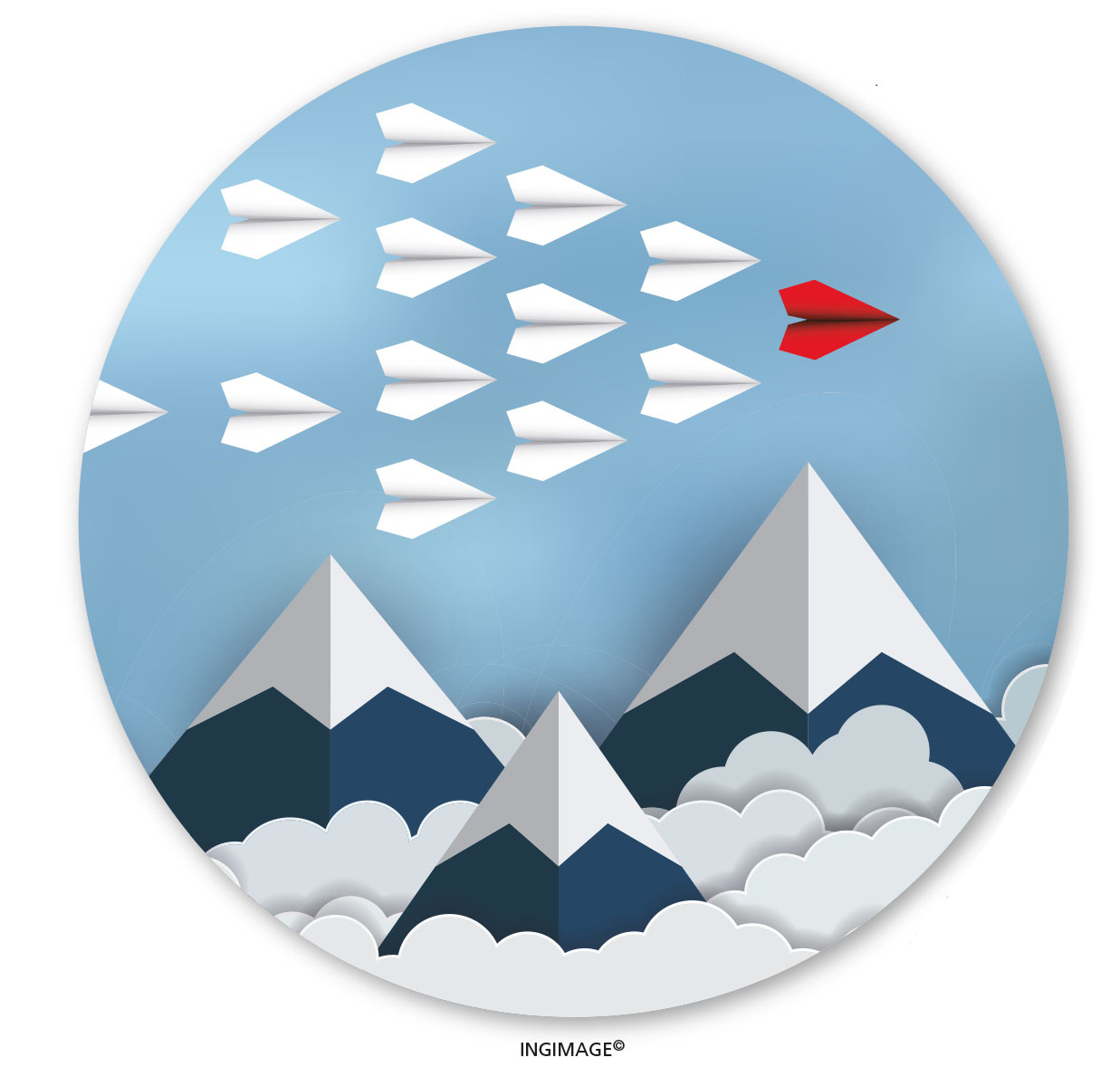 Operational leaders must meet short-term targets, master their functional areas and create stability for focussed execution. Strategic leaders on the other hand, must make decisions that position their businesses for the future while meeting current demands – e.g. focussing on multiple facets of business success and facilitating significant organisational change.
Hailed as a forerunner of leadership theories, W. C. H. Prentice declared in 1961 that "leadership is the accomplishment of a goal through the direction of human assistants."
The leader's unique achievement is both human and social, which stems from an understanding of his or her fellow workers and the relationships of their individual goals to the group goal that he or she must carry out.
However, it happens that when working with some employees, you seem to click while with others there is friction no matter what the task! It could very well be a clash of natural working styles. There are numerous leadership styles; but the two that are very different from each other are task oriented leadership and people or relationship oriented leadership.
By understanding the differences between these two, you will know your natural style and how to adapt if an employee works best in the other leadership environment.
In the 1940s and '50s, researchers at the University of Michigan and Ohio State University sought to identify leadership behaviour that results in effective performance.
Their findings revealed that subordinates perceive the behaviour of their leader primarily in terms of two independent categories – one dealing with people oriented behaviour (consideration) and the other with task oriented behaviour (initiating structure and results).
PEOPLE ORIENTATION Such considerate leaders display behaviour that enables them to meet the needs of the people they interact with including supervisors, employees and clients.
They are primarily driven by interpersonal connections and communication. People oriented leaders build relationships, engage with their team members and motivate them to perform well.
This type of leader favours behaviour related to encouraging collaboration, rewarding success, observing team progress and mentoring team members. People oriented leaders are outgoing, friendly, warm and approachable, since they prioritise active communication, collaboration and feedback.
Leaders such as Arianna Huffington – cofounder and former editor in chief of The Huffington Post – have cultivated a leadership style and workplace culture that encourages creativity and innovation. She created a workplace environment to develop satisfied employees and sustainable creativity by introducing mindful practices at work for the wellbeing of all employees.
India's famous 'Captain Cool' Mahendra Singh Dhoni – who captained the national cricket team to many famous victories – is known for encouraging and supporting his players. The confidence that he generated among team members by standing up for them when needed helped them give their best.
TASK ORIENTATION Such leaders primarily focus on setting goals and achieving objectives. They thrive in a well structured environment and often display authoritative behaviour. They're typically more focussed on their team's final results rather than the day-to-day developmental process.
Behaviour that's common in a task oriented leader includes initiating projects, organising processes, clarifying instructions and performing well even under stressful or challenging times. Dictatorial leaders are often successful in delivering high quality results but may experience high turnover due to employee dissatisfaction and burn out.
Bill Gates, the business magnate and cofounder of tech giant Microsoft, is said to focus on strict control of his organisation's production process – he picks dedicated hardworking employees to match his inflexible deadlines and strict compliance guidelines.
Business magnate, author and magazine publisher Martha Stewart owes her success to being a meticulous perfectionist who focusses on regimented work structures, and demands the same of those who work for her.
However, leadership is not a one-size-fits-all process; and leaders must often adapt their approach to fit the situation. Most professionals develop their own style of leadership based on factors such as experience and personality, as well as the unique needs of