OCEAN LANKA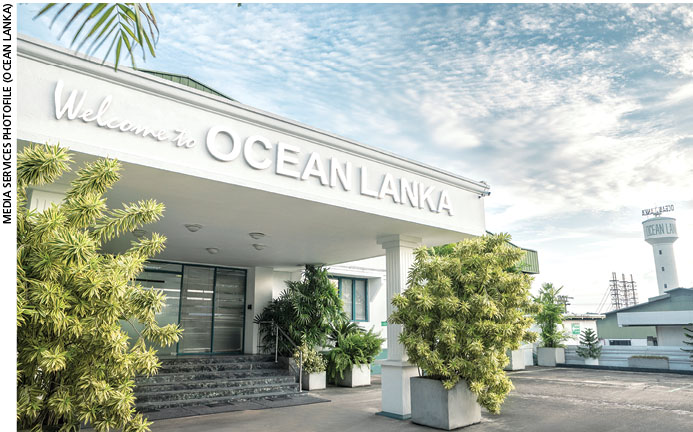 Q: How is your company positioned in the market?
Dr. Austin Au: As Sri Lanka's largest weft knitted fabric manufacturer with over 25 years of experience, Ocean Lanka (OCL) manufactures high quality world-class fabrics for repu­ted global brands.
A joint venture between the Hong Kong-based Fountain Set Holdings and local apparel giants Hirdaramani Group and Brandix Lanka, OCL is considered as being one of the best knitting and dyeing facilities in the South Asia region in terms of high quality volume manufacturing capability.
Currently, OCL has the capacity to process over three million lbs (1,500 tons) of fabric and yarn in a month. We offer our customers a host of specialised capabilities including weft knitted fabric, knitting, dyeing, finishing, printing, yarn dyeing and fabric collection.
Our customer portfolio comprises leading global fashion brands including Victoria's Secret, PVH (Tommy Hilfiger/Calvin Klein), Nike, Uniqlo, GAP, Amazon, Michael Kors, Marks and Spencer, Lacoste, Puma, Intimissimi and Hanes.
OCL recorded its best ever financial performance in 2021, which reflects the professionalism with which our teams managed the business, and the regard for special precautionary procedures from the onset of the COVID-19 outbreak to safeguard all employees, stakeholders and society.
Currently, OCL is focussed on achieving capacity improvements and greater product innovation, and expanding its sustainable product portfolio as key strategies to increase profitability.
Q: Should Sri Lanka look to set up further free trade agreements (FTAs), in your opinion?
Dr. Austin Au: FTAs are always welcome because they help expand exports; however, there should be favourable tax incentives to enter new emerging markets.
Besides catering to traditional markets such as the US, Europe and Japan, OCL is engaging with buyers from Canada, Australia and the Middle East to expand its geographical footprint. As a fabric supplier, we strive to be nominated by global brands as a preferred supplier.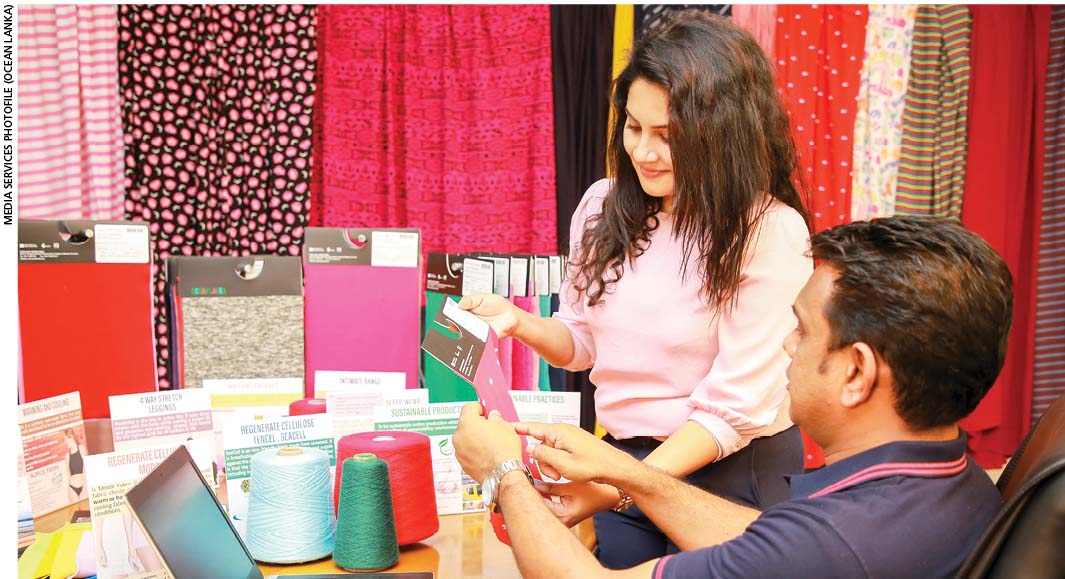 Q: What support is needed by Sri Lankan exporters to foray into new or emerging markets?
Dr. Austin Au: I believe the government can focus more on promoting the textile sector in export markets as it has done with tourism and Ceylon Tea.
As an industry that is decades old, and showcases the competence and capabilities in Sri Lanka, it has the potential to grow and earn foreign exchange for the country.
More importantly, utilities including water and energy – which are essential in our production process – should be competitively priced and made available without disruptions. This would improve financial viability and boost investment. The Board of Investment of Sri Lanka (BOI) takes care of investors but these issues may be beyond its control.
Q: In your assessment, what is the strategic advantage your company enjoys?
Chathumadura Liyanagama: The fact that OCL has a wide portfolio of products lends it a competitive advantage.
For example, we have the capacity for 120 different fabrications in one month, which is one of our strengths and a key strategy.
In terms of quality control and management, we analyse and monitor all quality and performance parameters in every instance of fabric production. And we embed sustainability directly into every stage of our supply chain.
Most notably, in a first for Sri Lanka, OCL acquired the Uniqlo and Lacoste business in early February – their products are normally sourced from China, South Korea and Vietnam. Further, we remain the only high capacity printer for cotton in Sri Lanka and have big plans for printing synthetics, for which there is a rising demand in this country. We aim to extend this competitive edge to printing of synthetics too.
The future trends show significant demand for blended fabric – and with a sound strategy already in place, OCL is planning to expand its product offering in polyester and nylon base as well.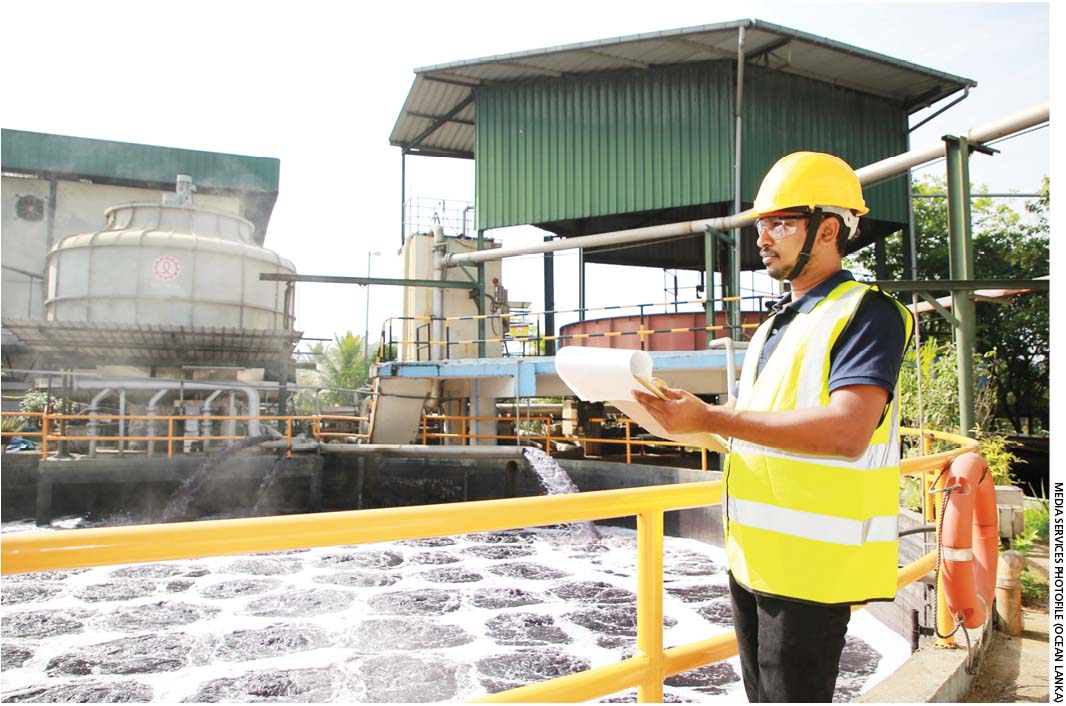 Q: So how do you intend to leverage the company's strengths?
Chathumadura Liyanagama: The textile and garment manufacturing industry in which we operate faced many challenges through the two years of the pandemic.
Although initially we were manufacturing material for masks, we've since seen an upsurge in demand from international buyers for a wide variety of fabrics.
Ocean Lanka caters to bulk fabric requirements while investing in rapid fabric development with comprehensive risk analysis. Our unique product is performance fabric made from special yarn and finishing. This product is made from innovative yarn and natural extracts that enhance fabric performance.
As a sustainability oriented manufacturer, we have forayed into recycled polyester and cotton blended fabric, following the Global Recycle Standard (GRS). More than 40 percent of the fabric and yarn we use is already sustainable.
In addition, we cater natural extract dyes for the fabric colouration process, which is a developing trend. We incorporate sustainability along the entire value chain – i.e. across garment washing and dyeing processes, ensuring reductions in water and energy consumption, and the use of vegetable dyes as opposed to toxic chemicals. Even the steam which is required in our manufacturing process is generated by biomass boilers.
Q: How important are innovation and product development for export oriented companies such as Ocean Lanka?
Chathumadura Liyanagama: It is extremely critical and a key differentiator. Ocean Lanka implemented 'Ocean Aqua+' – a new indigenous dyeing system that revolutionises the fabric dyeing process while helping to preserve the environment with a low level of demand on resources.
This innovation, a brainchild of Ocean Lanka's Dyeing and Colour Lab teams, has already had a significant impact on increasing capacity utilisation and overall productivity.
The Ocean Aqua+ dyeing system shortens the fabric-dyeing phase, accelerating the process time by more than 30 percent. At the same time, it reduces energy consumption by 20 percent and water requirements by 50-60 percent.
Q: And what are the company's recent achievements?
Sandun Nalaka Wijeratne: Year 2021 was the best ever in Ocean Lanka's 25 year history as all our departments recorded immense growth in terms of volume and savings.
OCL aspires to be at the forefront of global textile manufacturing, providing exemplary leadership to the industry with highest priority given to the growth and progress of its people.
In 2021, OCL joined a number of sustainability partnerships such as the Cotton made in Africa (CmiA) programme and other multi-stakeholder initiatives, to meet its commitments towards the use of ecologically and socially progressive fibres in fashion.
The company is now preparing to obtain ISO 50001 (Energy Management system) and ISO 14064-1 Carbon Foot Print (Greenhouse gases) certifications in a bid to reduce the amount of CO2 generated for every kilo of fabric produced.
Q: In a nutshell, what does the future hold?
Sandun Nalaka Wijeratne: The future of the textile and apparel business will be challenging given that the global pandemic is still disrupting supply chains.
Overall, the trend shows that customers are demanding special application fabrics. As a result, we have to forecast trends in fabric so that we're able to quickly supply specialised fabrics within a short period.
– Compiled by Yamini Sequeira

Dr. Austin Au
Managing Director
Telephone 4827100  |  Email info@oceanlanka.com  |  Website www.oceanlanka.com