NIPPON PAINT SRI LANKA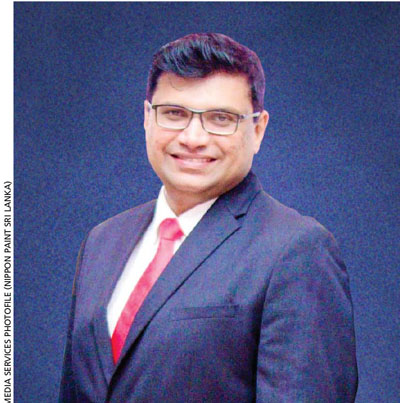 Q: How important are reputation and integrity for your brand?
A: For a brand like Nippon Paint, which has been around for over 140 years, reputation and integrity are very important. It's due to the excellent reputation that we have nurtured and grown over the years that we have been able to expand from being a company established in Tokyo in 1881 to become one of the leading paint brands in the world. We currently serve 18 coun­tries in the Asia-Pacific region and are expanding our presence in Europe and the US as well.
Integrity means upholding our three main principles – innovation, service and leadership, which we have adhered to over the last cen­tury and will continue to do so to make Nippon Paint a household brand across the globe. These principles are internalised in our brand identity along with our steadfast commitment to quality.
The Sri Lankan operation is a significant cog in the Nippon Pain­ts machine and we ensure that we contribute to our global brand identity whilst serving local clien­tele with international stan­dard products. For the first time in our company's history, we have been recognised as being among the country's top 'Most Loved Brands' in the home finishing (paint) cate­gory by Brands Annual 2022. As a company, we are driven to reach the pinnacle of brand success and market dominance in the island.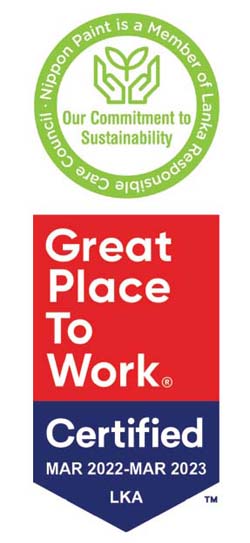 Q: What is the brand's phi­losophy when it comes to serving customers?
A: Our brand philosophy reflects the company's vision of striving to be the industry leader. It is driven by passionate people using our strong business, as well as our mission statement to be the leading brand bringing colour and joy to everyday life through innovative coating solutions. When this aligns with our three corporate values of mutual prosperity, pioneering spirit and perseverance, Nippon Paint creates value and inspiration for all our stakeholders.
Moreover, our value proposition is a combination of affordability, quality, reputation, innovation, technology and product excellence. We believe that paint is not simply a product that adds colour to your walls but an integral component of your house that gives protection and unifies your entire home.
Thus, we have gone beyond fundamental product elements to incorporate a gamut of features to our paint. For instance, our paint carries elements that reoxygenate the environment, destroy harmful bacteria and are resistant to alkali and fungus.
Q: How innovative are you as a brand?
A: Innovation is at the forefront of our operations across the world. As a constantly evolving and developing brand, we invest heavily on innovation through our 25 global R&D centres.
Our environment, social and governance (ESG) statement cements our goal of conducting business activities to support and enable sustainable development wherever we operate, across eco­nomic, social and environmen­tal dimensions. So most of our inno­vation efforts focus on giving everyone a greener and cleaner environment, and finding solutions to global sustainability challenges.
For instance, we look at pro­tecting our clients' homes from sick building syndrome, which occurs when a building has a polluted internal environment that causes the occupants to get ill with chronic diseases. Our paint products alleviate sick building symptoms by reoxy­genating buildings and instilling life-giving properties to convert them into healthy spaces.
Q: How do you build brand loyalty through experiences?
A: Brand loyalty is the result of consistently delivering on your brand promise. As a brand with a long history of serving global customers, Nippon Paint is reno­wned for offering high quality and dependable goods and services that create memorable customer experiences.
We value our customer experiences and ensure that they remain positive throughout. On average, a household may repaint their premises every three or four years and brand loyalty is how often they come back to us.
When customers return, we are also aware that their needs may have changed in terms of colour spectrums, product features and functionality. We are dedicated to being on top of their requirements to cater to those changing needs
by adding 10-15 new colours to our colour palette, every year.
Q: How has the organisation performed in recent months given the prevailing eco­nomic and pandemic related challenges in the country?
A: In spite of the pandemic, which was a challenging time for everyone, without exceptions, Nippon Paint Sri Lanka had per­formed extremely well throughout 2020 and 2021, in fact better than in previous years.
Driven by our value for unwaver­ing perseverance, dynamism and initiative, we were resourceful and resilient, and deployed out-of-the-box thinking to overcome the chal­lenges we faced. The company and all our factories were operating continuously and we ensured that our staff remained motivated and were well looked after. As a result, Nippon Paint Sri Lanka is one of the highest performing companies in our group and we are able to deliver shareholder expectations successfully.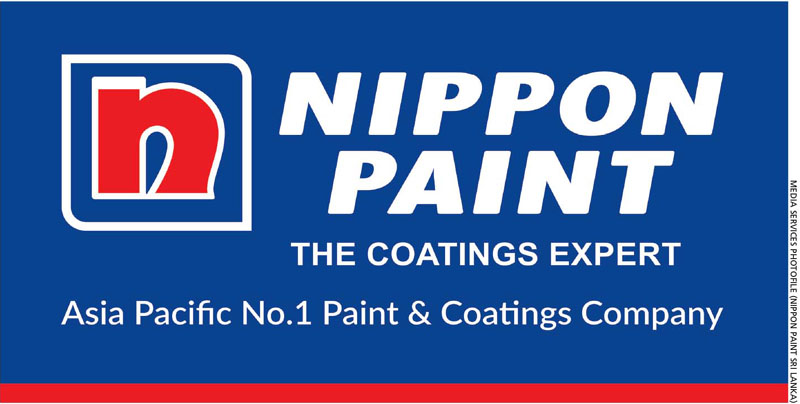 Q: What is the impact of branding on sustainability and growth for your organi­sation?
A: Your brand is your growth enabler and as a brand built over 140 years, Nippon Paint has enabled us to sustain high performance and grow ex­ponentially through product development, differentiation, innovation and portfolio expansion.
On the other hand, our brand has also enabled us to contribute to the sustainability and growth of our outer society through several CSR initiatives, which help schools, hospitals, local sports and the natural environment. Our sustainability promise also extends, very significantly, to our people. We connect with our people at a human level
by knowing their pulse and sharing their aspirations.
Q: What are the organi­sation's key goals for 2022?
A: Driven by our goal to be a dominant market player, Nippon Paint Sri Lanka will be investing in aggressive brand building, product improvements and portfolio expansion. We also want to increase local production to much more than the current output, in order to reduce dependence on imports.
In terms of expansion, we recently introduced the Selleys® range of products in our home improvement segment. It's a trusted Australian brand in glue, construction adhesives and sealants with a legacy of over 80 years. We will be focussing a lot on marketing this novelty to our local clientele.
Nippon Paint Sri Lanka will continue building even more resilience now that Sri Lanka is facing one of its most economically challenging times.
– Compiled by Ruwandi Perera
Nemantha Abeysinghe
General Manager
Telephone 4600400
Email info@nipponpaint.com.lk
Website www.nipponpaint.lk