NIPPON PAINT LANKA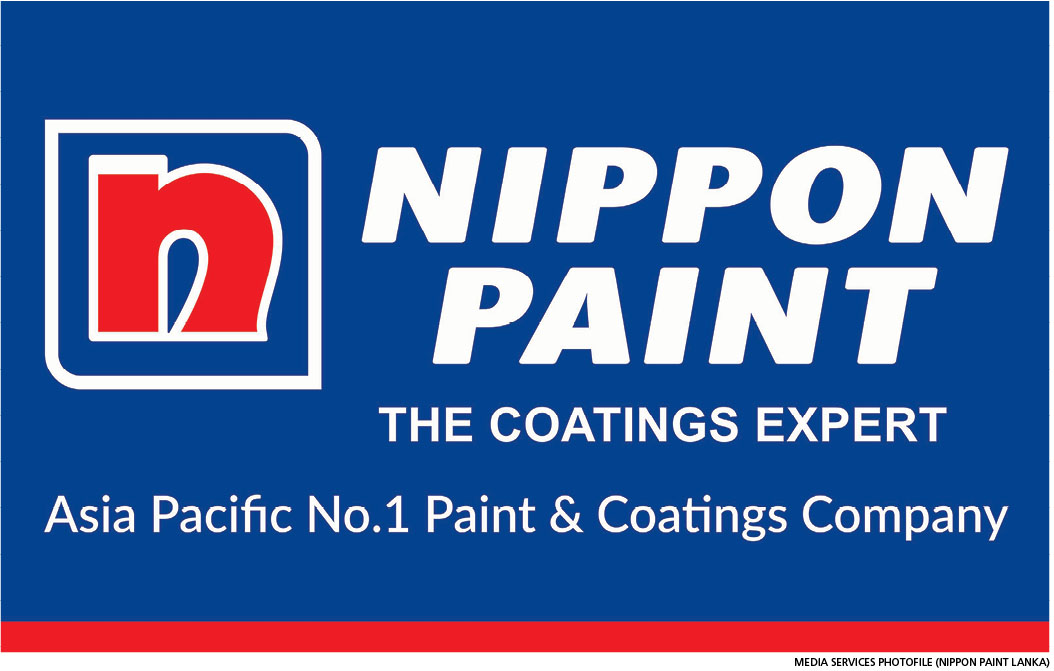 Q: What is your assessment of the prevailing economic crisis and what are your predictions for the next six months?
A: The 2021/22 financial year was challenging for business as organisations had to contend with fuel shortages, power cuts and difficulties in importing raw materials due to the forex crisis. Since this economic crisis is impacting the paints and construction industry, and customers, Nippon Paints engages with all stakeholders to understand their hardships.
In line with how the company approaches challenges, resilience and resourcefulness were exercised through the period as it looked for opportunities amidst the chaos.
In fact, Nippon Paints recorded its best ever financial results over the last two years in spite of the pandemic and the econo-mic crisis. Despite the challenges, the com-pany kept its services running to support its distri-butor network.
The construction industry contributes about 6.2 percent to GDP, employs around 600,000 workers and is valued at an estimated US$ 4.3 billion annually. Overall, the economic crisis is impacting the construction industry – particularly domestic repainting jobs, as well as others industries both locally and globally.
Demand for apartments and housing pro-jects is declining due to galloping inflation while the devaluation of the rupee has adversely impacted material prices and energy costs.
The second half of 2022 promises to be even more challenging for the industry since the market is contracting. However, the slowdown in large international projects seems to be reversing and this bodes well for us.
Q: What are some of current trends prevailing in your industry?
A: There is a clear trend of consumers mo-ving towards specialty paints such as organic paints, odourless paint and so on. With 145 years of Japanese technology and innovation, Nippon ensures that its paints have a low carbon footprint and offers the best possible green benefits.
A paint that oxygenates space and absorbs bacteria is a unique antibacterial product, while the odourless paint is perfect for hotels and offices as it allows occupants to move in the next day.
Q: How would you advise customers looking to purchase paints and other related products today?
A: Nippon Paint or 'The Coating Expert' as it is known worldwide is reputed for its superior Japanese technology in decorative, automotive and industrial coatings solutions. In Sri Lanka, it is revolutionising the paints and coatings industry by providing sustainable and environmentally-friendly coatings solutions.
In addition to which, Nippon offers accessories such as roller sets and paint brushes, fabric and upholstery cleaners, dashboard gloss, air fresheners, antimicrobial coatings, alcoholic hand sanitisers etc. A multipurpose rust prevention solution called RP7 was launched recently.
Nippon Paint Lanka also showcases the Selleys® range of products as it further expands its home improvement segment. Selleys® is a trusted Australian brand with a legacy of over 80 years in business.
When selecting paints, customers should consider not only the price point but also the performance of the paint including cove-r-age, durability, organic properties, weather conditions etc. Higher priced paints can save frequent repainting and bring down the eventual cost.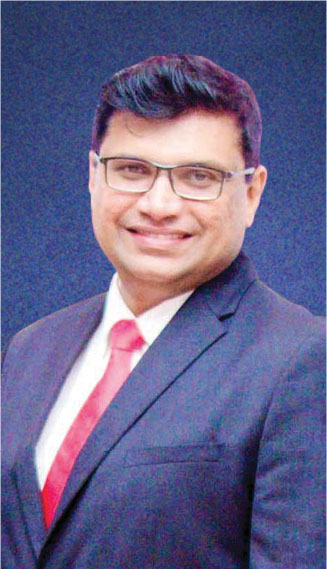 Q: Nippon Paint Lanka recently open-ed an outlet in Deraniyagala. How do you see your brand's growth potential in urban, suburban and rural areas of Sri Lanka?
A: Urban, suburban and rural customers have varied expectations, and we market our products differently in different regions. Almost 55 percent of the company's sales take place in the Western Province but Nippon Paints is also found in 5,000 outlets across the island.
Income generation is different in rural and urban areas. For example, Deraniyagala is a tea and rubber growing location, and when the harvest is good, customers invest in home improvement projects. That's why we have opened a large showroom there. Nippon Paints also offers professional painting services. Our strategy is to search for geographic pockets that are showing economic prosperity with higher disposable incomes.
Q: Nippon Paints is an ardent suppor-ter of sports in Sri Lanka. What is your company's CSR strategy?
A: As the number one paint brand in the Asia-Pacific region, Nippon Paints is a household name in many countries. It offers advanced paints and adhesives, and silicone sealants for various segment requirements.
Due to its proximity to customers, the company is closely engaged in impacting the community in a positive manner. Skills of local painters are enhanced at the Nippon Paints Painter Academy to promote a knowledge-based industry that enhances their employment opportunities. Hospitals, schools and places of religious worship in local communities are provided paint free of charge.
In Sri Lanka, Nippon Paints is one of the key supporters of sports at both school and professional level. It supports school sports such as cricket, rowing, rugby, hockey etc. across the island, as well as other sports that include car and horse racing.
The company also partners with police stations and municipal councils in Nuwara Eliya, Anuradhapura and Kurunegala to set up parking booths, sanitation facilities and bus halts to enhance public facilities.
Recently, Nippon Paints Lanka was the Official Overseas Sponsor of the National Women's Cricket Team tour of Pakistan that was held in May. It was the first time that the National Women's Cricket Team was sponsored by a construction brand. We sponsored the Nippon Masters Hockey League 2022 recently. The company is also engaged in environmental initiatives such as tree planting.
With a focus on maximising value for its customers, Nippon Paints pushes bounda-ries to deliver high quality solutions that work better for its partners, tradesmen and homeowners. Inspired by its goal to be a dominant market player, Nippon Paint Lanka will focus on aggressive brand building, product improvement and portfolio expansion in the future.
Telephone 4600400 | Email info@nipponpaint.com.lk | Website www.nipponpaint.lk