PRIME LANDS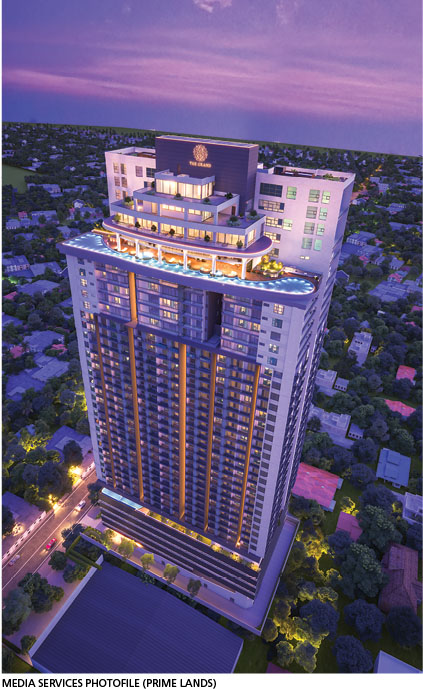 Q: How would you advise customers who are considering investing in real estate today?
A: When purchasing condominiums and individual houses, customers need to look at the development and the developer. Selecting a good developer is crucial especially since small developers can't survive in an economic crisis such as this.
As the saying goes, don't wait for a better investment option – invest now and wait for better times. This is the best time to invest in real estate because even with high inflation rates, we aren't seeing an immediate increase in product prices. But that can change in time to come.
This is an ideal time for expatriates to invest since the gains of investing in another currency are highly beneficial and prices will be greatly discounted given the depreciation of the rupee.
Q: Why should customers invest in real estate during an economic crisis?
A: Land is one of the most secure investments that's guaranteed to appreciate in value. So despite the hard times we are currently facing due to the country's economic situation, this is the best time to invest in real estate that includes bare land, houses and apartments.
Identifying customers' investment aspirations, Prime Lands Residencies is offering an innovative financing model in partnership with HNB for its ultra-luxury condominiums at The Grand, Ward Place. It is the Prime Group's fully residential flagship apartment complex in Colombo 7.
The financial solution, which is called Ulti-mate Zero, is tailor-made for prospective investors so that they pay only 25 percent of the unit price as a down payment. Thereafter, they can own and live in their apartment with zero value added tax (VAT), zero inte-rest and zero management fees during the first year.
This plan provides a repayment period of up to 25 years with flexible payment options, a step-up payment method, residual payment options, concessions on early settlement and a grace period of up to five years.
Further, it gives customers the opportunity to grab a 30 percent saving on VAT for purchases made until October this year.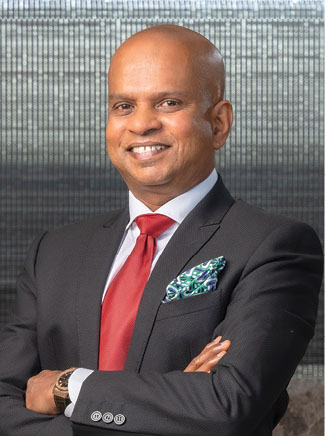 Q: How would you des-cribe the competition and what strategies do you employ to stay ahead?
A: All market players are going through tough times but we at Prime ensure that we deliver on our promises by completing and handing over projects to our clients. In June alone, we handed over two condominium projects in Havelock Town and one individual housing project in Galle.
In addition, we own the lar-gest land bank in the country and carry a wide variety of products in prime locations around the island across three verticals – land, indi-vidual housing and apartments to cater to any budget range.
Prime is the first and highest credit rated real estate company with a credit rating upgrade of [SL]A (stable) that was assigned in April 2022 to both Prime Lands and Prime Lands Residencies by the independent rating agency ICRA Lanka (a subsidiary of Moody's Investors Service). We were also ranked the Most Valuable Real Estate Company by LMD this year and the Most Respected Real Estate Company for the last five years.
Q: Could you describe the organisation's expansion plans going forward?
A: The key features of Prime Group pro-jects are convenience, connectivity and community in the carefully selected locations that hold our product offerings.
We have a range of ongoing projects that will be offered in the near future in prime locations in Wattala, Katunayake, Galle, Kalutara, Horana, Narammala in Kurunegala, Nuwara Eliya, Kandy and Tangalle.
In addition, we have two upcoming condominium projects – a lifestyle apartment complex in Malabe and a leisure apartment complex on Marine Drive.
Premalal Brahmanage
Group Chairman
Telephone 2699822 | Email info@primelands.lk | Website www.primelands.lk