CAPITOL TWINPEAKS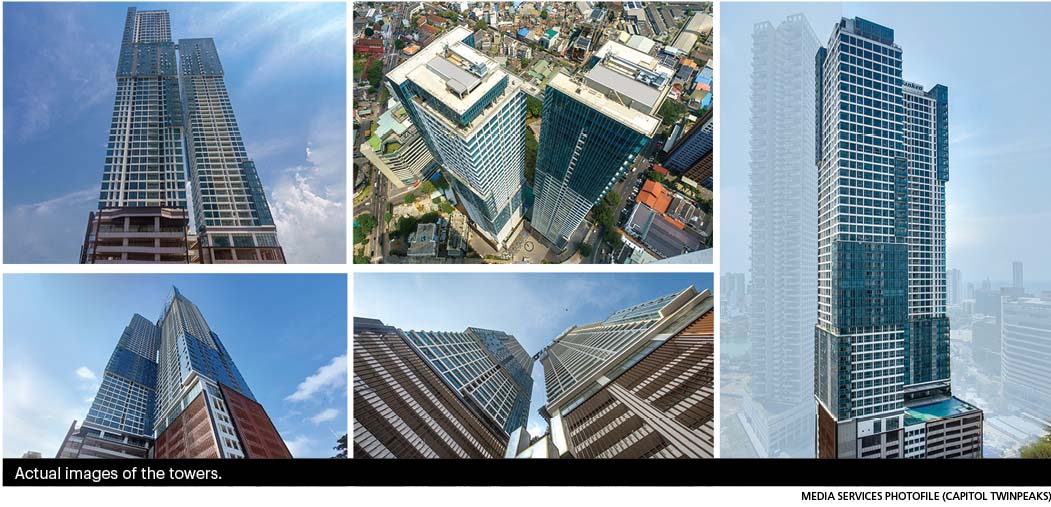 Q: TwinPeaks is a flagship project of the Sanken Group. Can you elaborate on this project?
A: Sanken Group is a local contractor/developer maintaining operations in nine countries across three continents. The group is responsible for most high-rise developments in Sri Lanka.
Sanken Construction and Capitol Developers (a member of the Sanken Group) have introduced some of the most successful high-rises in Colombo, and it's always exciting to see the innovative concepts featured in these new developments.
Continuing to understand the ever-changing market dynamics, Sanken uses the wealth of knowledge it has garnered over the years to deliver landmark projects. Capitol TwinPeaks is the latest and largest mixed development wholly owned by the group, and it offers more than all the other projects combined.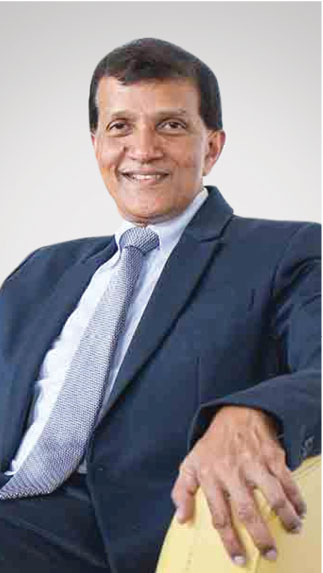 Q: What sets TwinPeaks apart from similar projects in the competitive real estate market, in your opinion?
A: Capitol TwinPeaks is a lifestyle complex that delivers futuristic living in downtown Colombo, offering 40,000 square feet of facilities and amenities for residents to live, work and play.
While it is a mixed development with commercial services available at the Entrance Level and on Level 50, TwinPeaks strictly maintains the privacy of its residents. It has a grand entrance lobby exuding the comforts of space and maintains a separate service entrance.
The architect, P&T Group Singapore, is an award-winning global design firm with over 150 years of experience, and TwinPeaks is one of three fruitful collaborations with the group. It introduced optimum-size apartments, which are beneficial to investors because there is less energy consumption, resulting in lower living costs and less harm to the environment.
Capitol TwinPeaks is home to Sri Lanka's highest Sky Lounge and South Asia's highest Sky Bridge – both on Level 50.
The contractor-developer synergy between Capitol Developers and Sanken Construction is a unique advantage of the project. Being part of the same family has enabled Capitol TwinPeaks to avoid increased costs and/or disputes, which generally lead to delays in project delivery.
Q: What amenities does TwinPeaks have to offer that might entice prospective customers?
A: TwinPeaks offers a combination of 15,000 square feet of common areas and 25,000 square feet of commercial services.
Common areas at the Level Eight Clubhouse offer a swimming pool, kids' play area, games room, business centre, reading room, gymnasium with steam room, yoga/dance studio, function room, sensory garden, facility for al fresco dining, chill out bar counter and barbeque space.
Commercial services are hosted at the entrance and on Level 50 Sky Level.
The grand entrance offers a minimart/pharmacy, cafe/juice bar, laundry collection centre, salon and spa.
Capitol TwinPeaks recently announced that three internationally recognised restaurant concepts will soon be opened at the Level 50 Sky Level of both towers at the Complex.
Q: In the light of the state of the economy as it stands right now, how is it possible for TwinPeak to be a worthy investment?
A: Capitol TwinPeaks provides Sri Lankan and overseas investors an opportunity to own tomorrow's product at today's price.
Offering an international standard of living in the heart of Colombo's central business district, convenience and accessibility are a given, and residents will essentially spend more time living.
Prices at TwinPeaks have remained unadjusted since December 2018. If TwinPeaks were to be constructed today, it would cost in excess of 100 percent more. If any new project is to be launched today, it will be a minimum of four years before delivery; and it's unlikely that new tier one projects will be launched in the near future due to the current financial instability.
Due to this reality, Capitol TwinPeaks will be highly sought after in the coming years.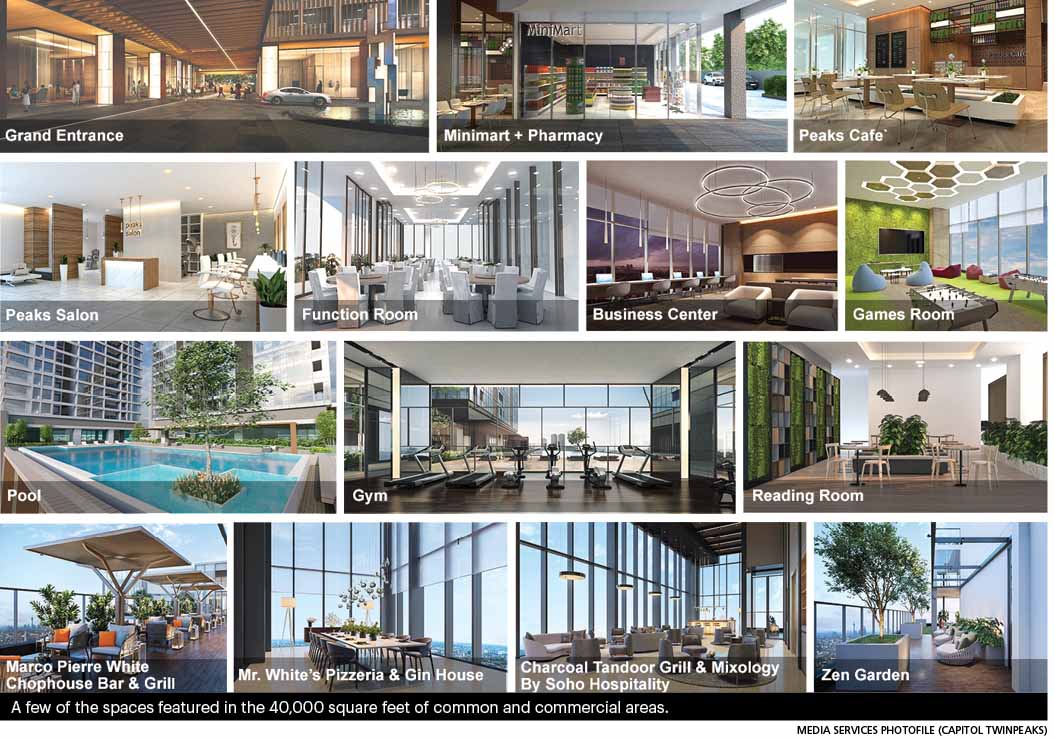 Q: And last but not least, what are your predictions for the real estate market, given the current state of affairs in the country?
A: Real estate is the only place to invest in this hyperinflationary time; as we all know, real estate prices go up with inflation and the value of cash comes down.
Given the unstable market conditions and rising construction costs, we are unlikely to see any new high-rise developments for the next four years. Investors have identified this and are capitalising on the investment opportunities presented today.
There will soon be a low supply of high-rise apartments and we are essentially looking at a sellers' market when things rebound in the years to come.
Telephone
077 0788788
Email
info@capitol.lk
Website
www.capitoltwinpeaks.com