DOUBLE TREE BY HILTON WEERAWILA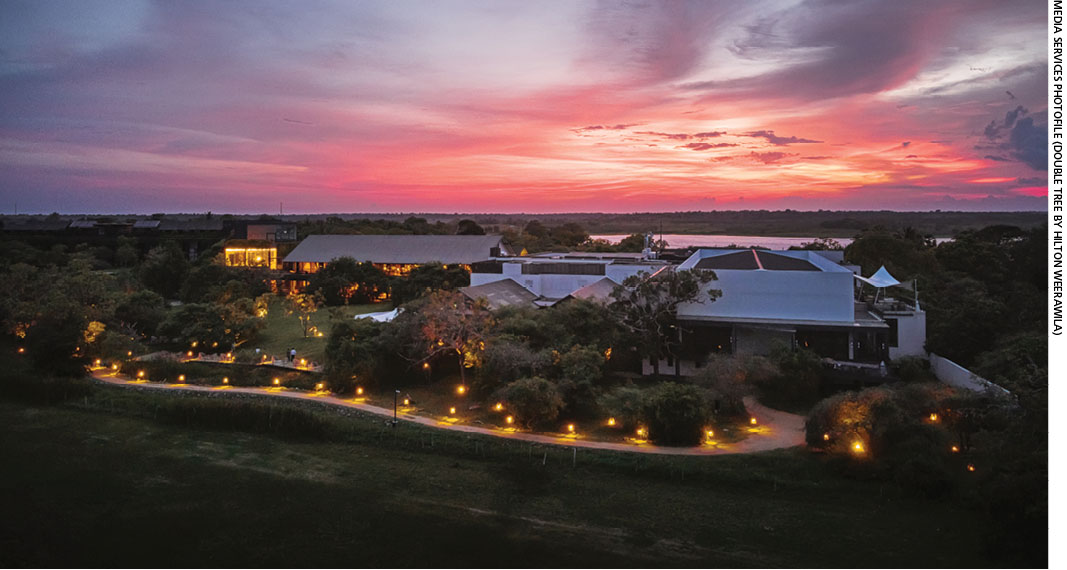 Q: What distinguishes DoubleTree by Hilton Weerawila Rajawarna Resort in terms of customer experience?
A: The resort, which is artistically located on the banks of tranquil Lake Weerawila, nestles within natural and religious attractions. And better still, we provide world-class customer experience in terms of lodging, food and service.
This is the first DoubleTree property and the first Hilton Resort in the country. We have been in operation for one year and nine months, and have captured a con-siderable market share in the deep south of Sri Lanka through the hospitality we offer our guests.
Q: Has the resort benefitted from having an international airport and an international harbour close by?
A: The Hambantota International Port and Mattala Rajapaksa International Airport have not benefitted us or our guests. Moreover, they are underutilised and don't contribute to the growth of tourism in Sri Lanka. The government should promote tourism by using this international standard infrastructure. It's time to optimise these resources to promote tourism and support the programme.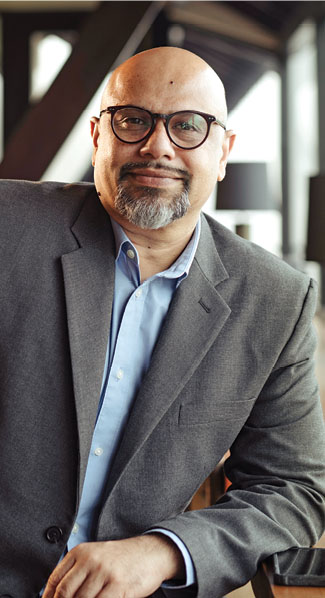 Q: Being located within the Weera-wila Tissa Sanctuary, what are your thoughts on environmental sustaina-bility and how does it impact the customer experience?
A: Weerawila is home to over 440 species of endemic and migrating birds flying in from as far as the Arctic Tundra for wintering.
We take environmental sustainability very seriously. 'Travel with Purpose' is Hilton's strategic commitment to sustainable travel and tourism. This environmental, social and governance (ESG) strategy keeps us mindful of our carbon footprint. The resort takes steps to make sure that all discharge to the environment isn't harmful to the original inhabitants of the land.
Even during the construction phase of the hotel, we relocated trees and designed the property architecture to allow birds to continue to fly along their usual routes.
Unfortunately, most people don't care for the environment. Many throw nonbiodeg-radable items into rivers because they're misinformed. Tragically, animals in national parks have suffocated after eating face masks and polythene. The resort has taken steps to educate its guests on environmentally-friendly behaviour.
Q: Could you describe your key customer demographics and how you design customer experiences around them?
A: We opened our doors to the public during the COVID-19 pandemic. During this time, due to limited foreign arrivals and given the country's current situation, our visitors have been mostly locals.
My team has successfully identified and catered to our customers' needs. At DoubleTree Weera-wila, we offer the same exceptional Hilton service to exceed guest expectations every time.
Their experiences are designed around a variety of food and beverage offerings, local attractions, pilgrim tours, wildlife and nature excursions. We have even gone to the extent of offering round trip tours due to the fuel crisis.
Q: Can you share insights on changing customer expectations?
A: Value for money is a critical aspect that guests primarily consider and they are more interested in buffet style meals rather than la carte.
Since this is a leisure destination, our visitors have different expectations. They want to keep themselves occupied during their vacation, and are very interested in activities within the resort and excursions outside to create new memories. We have seen a surge in tourists going on safari especi-ally to the Yala National Park and other locations.
Q: What are the challenges you face in context of customer experience?
A: Challenges aren't new to us, after all we opened during a pandemic and never closed. Although the resort faces unique challenges daily, mainly due to the economic crisis, we have always managed to overcome them.
Fuel is difficult to source and food costs are skyrocketing. This makes it tough to -offer value and exceed guests' expectations.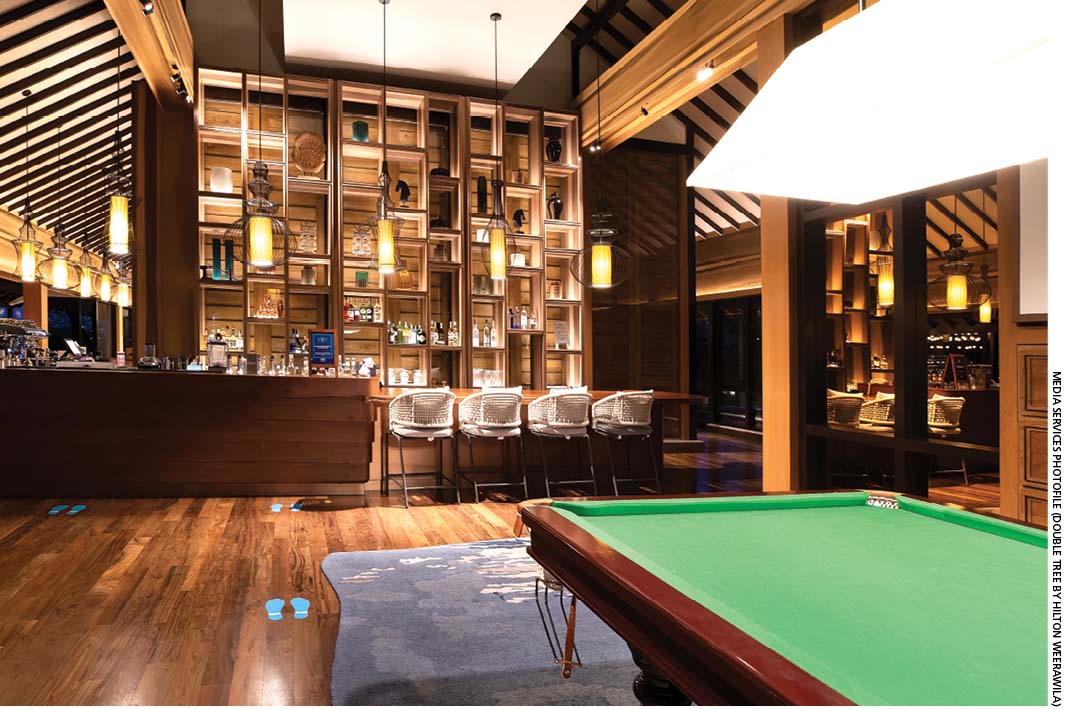 Q: As for profitability and customer experience, how should organisations strike a balance between them in the light of the prevailing econo-mic challenges that are adversely impac-ting the industry?
A: Guests are crucial for survival and we should embrace them during both good and difficult times.
We didn't reject any bookings during the pandemic or subsequently due to economic crisis and have instead adapted to the 'new normal.' The key is to maximise producti-vity, and strike a balance between guest experience and profitability, and we have managed to achieve this successfully.
Q: How would you describe the competition and what strategies do you employ to stay ahead?
A: I would say that competition is the best challenge a resort can face. It drives hotels to be innovative and do things differently to ensure that they are actively present among other players and aren't lagging behind.
Our strategies are unique to our property – we are trendsetters and market leaders in product and service development.
We have launched a Weekend Escape package at our resort with return transfers by luxury coach to cater to the transport needs of guests who wish to enjoy their much needed vacation. Although other accommodation providers have tried to emulate us, we are still the number one choice for tourists.
Telephone 0778 403433 | Email Krishanta.Damunupola@Hilton.com | Website www.DoubleTreeWeerawila.com